4 Ways AI Can Make Your Life Easier an Independent Professional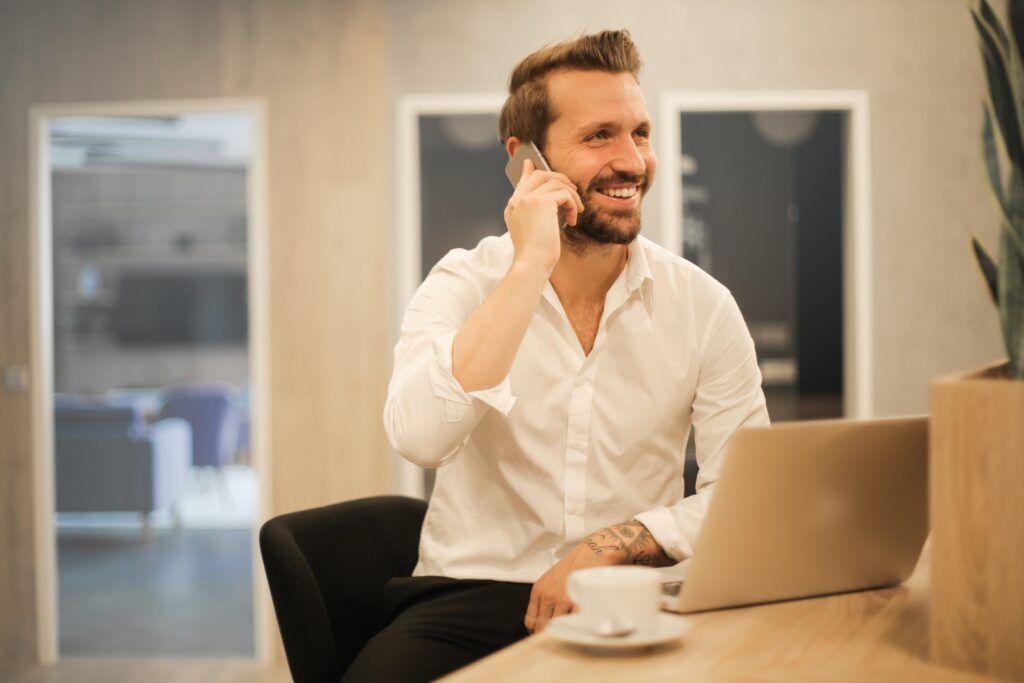 Key Points
The term artificial intelligence, or AI, has gained popularity in recent years and it's understandable that so many people think AI will fundamentally alter the way we work given its claims of a more creative and prosperous future.
 Small businesses can benefit greatly from it as well, as it can help them lower costs, offer more individualized customer experiences, and improve marketing campaigns.
Here are five ways that using AI services can simplify your life as an independent consultant.
Artificial intelligence, or AI, has been growing buzzword over the past few years. Most recently created Chat GPT is an AI chatbot auto-generative system created by Open AI for online customer care. And, with its promises of a more innovative and growth-spurred future, it' no wonder that so many people believe that AI will revolutionize the way we work. In fact, almost 30% of business leaders said that of new technologies, AI will have the greatest impact on their business in the next year.
But AI isn't just for large organizations. It can have a big impact on small businesses as well, helping companies create better marketing campaigns, deliver more targeted customer experiences and cut costs. Here are five ways AI services can make your life easier as an independent professional.
1. Improve Your Marketing Efforts
There's no question about it, AI is changing the marketing game. If you've ever received a targeted ad after searching for a certain product, you're probably well aware that big companies like Facebook and Google use AI-based advertising to target specific customers.
The good news is, small companies can do the same thing. Google Smart Campaigns, for example, assigns relevant search phrases to an ad you write. When someone searches for those phrases, it triggers your ad. Marketing can be time consuming and expensive for independents, but AI solutions provide ways to automate a lot of these tasks while targeting and engaging the clients you want.
2. Enhance Your Client Experience
When you run your own business, one of the most important things you can do is build strong, lasting relationships with your clients. AI tools come in handy here, helping you provide a certain level of professionalism.
Simple apps like Grammarly proofread your writing, content, or emails and provide feedback on spelling, grammar, and word usage. New subscription-based services like Superhuman are designed to streamline email by automatically triaging your messages to surface the most important ones, allowing you to work offline, and allowing you to send an email at the perfect moment.
3. Analyze Your Competition
There's a lot of competition in maintaining a successful small business and keeping a close eye on your competitors is key to staying ahead of the pack. AI can help you gain insight into your competition, allowing you to streamline your own business processes and goals.
With Crayon, track competitors across their websites, social media, and web applications to see what customers are saying, when they change their pricing, or what content strategies they are employing. With this information in hand, you can better position your own business to fill gaps or capitalize on weak points.
4. Increase Efficiency, Decrease Spend
One of the most common uses of AI comes in the form of a virtual assistant. You're probably already familiar with many of these tools such as Siri, Alexa or Google Assistant. These unassuming yet powerful forms of AI can help you complete otherwise time-consuming tasks such as handling banking and payments, setting reminders, scheduling appointments on your calendar, or managing travel arrangements.
When looking into AI for your company or freelance work it is important to keep in mind that we are just now beginning to see an integration of these tools and services into daily business management. Intelligence and capabilities will only continue to grow and evolve in the future. If you find something you think will be useful, try out a trial or basic version before committing to the full service. AI tools can offer a great return on investment for small businesses—keep an eye on the horizon for those that can enhance the quality of services you offer.

Subscribe to our
blog
Get a weekly email of our latest posts sent straight to your inbox
Learn

more

about the MBO Platform
FOR INDEPENDENT
PROFESSIONALS
your independent business with MBO
Engage, scale, and optimize
your independent workforce