6 Must-Have Online Collaboration Tools for Consultants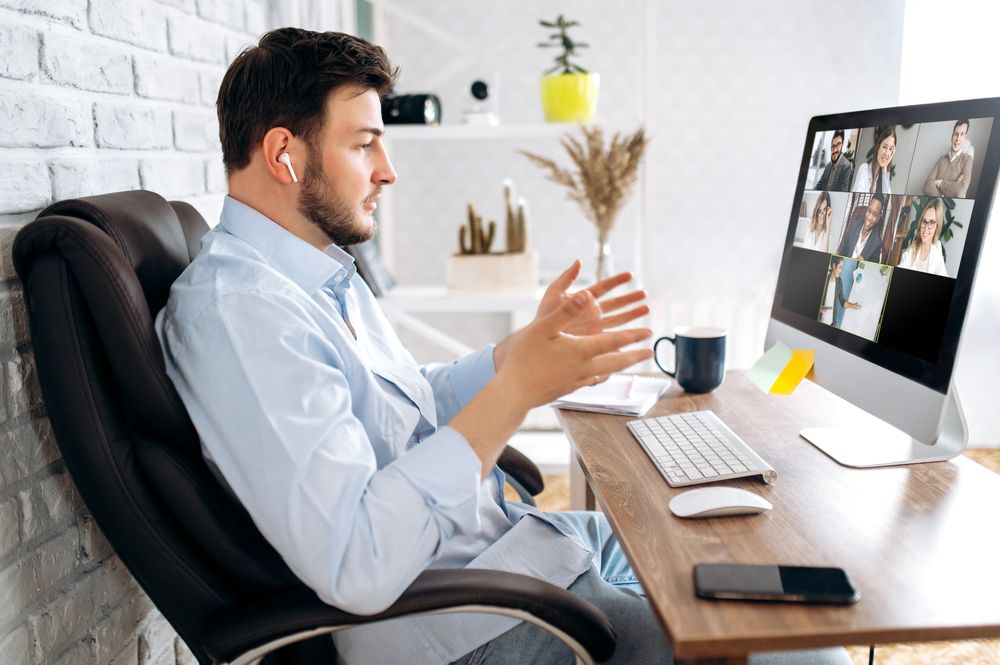 Key Points
Technological innovation has helped to lead this charge: the evolution of "Anytime."
Independents working virtually frequently need to collaborate with several contributors, many of whom may be stationed in different time zones and working on different areas of the same project.
The online collaboration tools listed below can assist you in making your virtual office a reality.
Technological innovation has helped to lead this charge: the evolution of "Anytime, Anywhere" technology has opened the door for many independent professionals to be top tier collaborators and coordinators without the need for a single in-person interaction. While nothing compares to the value of "pressing the flesh," the best consultants create the next best experience in their virtual collaboration tactics.
The online collaboration tools below can help make your virtual office a reality.
1. Zoom and Microsoft Teams
Are you a talker, or does your area of expertise involve a lot of discussions over the phone? Softphone has become the go-to mechanism for all voice communication for the independent professional. Essentially, a softphone is a software program that allows one to make telephone calls using their computer, tablet, or cellular device, rather than using a traditional, line-in-the-wall phone. Today's technology allows working professionals to make telephone calls without a phone! Essentially, all one needs is a headset or USB phone, and your portable workstation can become a portable power station. One can toggle standard phone controls, in addition to availability status, auto-responses and messages, as well as online text messaging. Two industry standards in this space, which include levels of use one can try for free, include Zoom and Microsoft Teams.
Zoom is a video conferencing platform that can be used through a computer desktop or mobile app, and allows users to connect online for video conference meetings, webinars and live chat. During the Covid19 crisis, Zoom has seen a surge in popularity, with millions of people using it to stay in touch with others.
Microsoft Teams is a messaging app for teams where all conversations, meetings, files, and notes can be accessed by everyone, all in one place.. Independents collaborating virtually often need to work with multiple contributors, many of whom could be based in different time zones and with various aspects of a single project.
A number of tools and platforms have been developed to assist– many include the opportunity to chat, upload particular documents/items, establish calendars and deadlines, and assist in project management overall. A few examples are below:
2. Slack
Slack is one online collaboration tool worth looking into. Slack is a platform that allows team members to group themselves into a number of discussion channels, thus only involving the "invested" parties in a discussion. Multiple channels can be created for multiple projects (or types of projects), and multimedia items can be attached in the discussion themselves. Discussions groups can also be created around a particular topic (e.g., Best Practices) – essentially, everyone has a transparent view of all that's going on. Private channels and direct messages are also options within the platform. The base level is free, but the paid version may be preferred for many enterprise engagements, so be sure to file the appropriate deductions or make sure your client is covering the cost(s).
3. Basecamp
Basecamp claims to have written "the book on remote working," and have been an established online collaboration tool since 1999. The platform includes interactive "To-Do" lists that can both outline and assign tasks tied to a particular project. Similar to Slack, it allows the uploading of files/documents, in addition to user comments and notes. Additionally, it includes a message board for topical discussions, and a "Campfire" option, which allows users to chat with a group in real time for quick feedback.
The Campfire option can also serve as a "meeting space," and virtual meetings is a topic we plan to discuss on our blog as a follow-up in the near future!
4. Chatter
Other online collaboration tools have taken a more "social" approach. For example, SalesForce's Chatter application allows from project collaboration, similar to the offerings above, but presented in a Facebook-like layout. Very similar to the function of a Facebook group, individuals can share posts and content, while others on the project can "like," comment, and share items.
Playing in to the interests and needs of millennial independents, the trend to "socialization" of collaborative tools appears to be a growing, attractive item in virtual collaboration discourse.
5. Confluence
Confluence is an online collaboration tool used to help teams collaborate and share knowledge efficiently. In Confluence, content is created and organized using spaces, pages, and blogs and is sometimes a better alternative to a file sharing platform. Confluence also allows collaborators to apply insights with site, space, and page-level reports on views and users.
6. WeTransfer
WeTransfer is the simplest way to send your files around the world. Share large files and photos. Transfer up to 2GB free. File sharing made easy!
Whether you're at home, on the road, or somewhere undisclosed (for our associates with government clients), harnessing virtual collaboration technology will leave you plugged-in and in touch with your network of clients and business partners.

Subscribe to our
blog
Get a weekly email of our latest posts sent straight to your inbox
Learn

more

about the MBO Platform
FOR INDEPENDENT
PROFESSIONALS
your independent business with MBO
Engage, scale, and optimize
your independent workforce