How to Create a Contingency Plan for Small Business: 4 Steps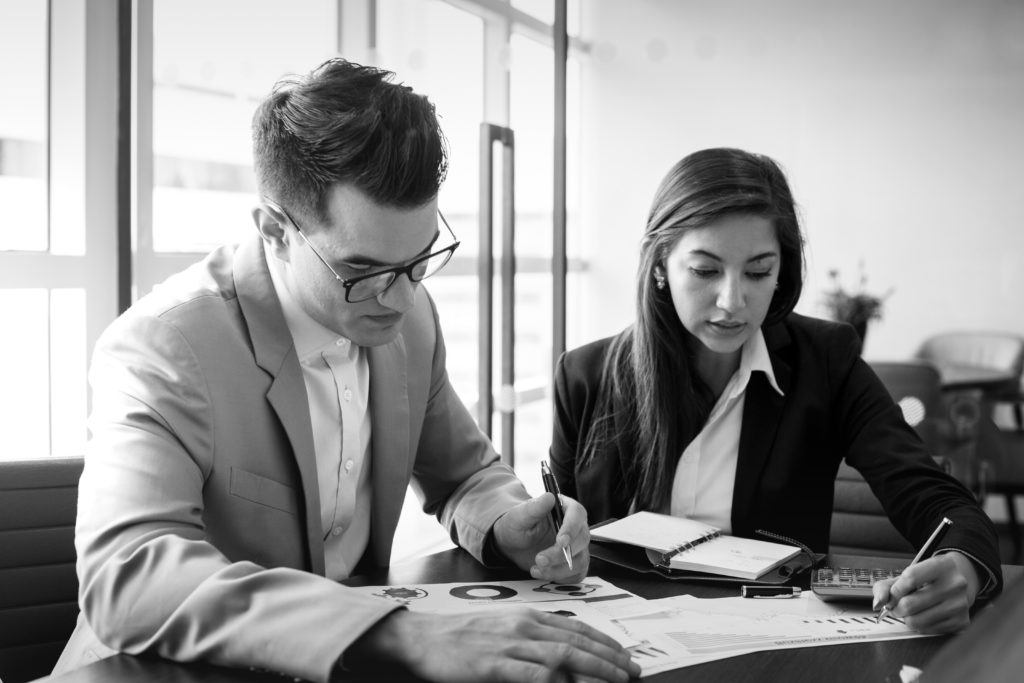 "If you fail to plan, then you plan to fail."
This saying, in various forms, has become a motto for many in the business world. For small business owners who often have to carefully balance each aspect of their business, this saying rings particularly true—especially in the case of unforeseen situations. Whether you're sidelined by a family emergency, unavailability of resources, or other unexpected circumstance, finding yourself caught off-guard without a contingency plan can have dire results.
Here are four simple, yet essential, steps that will help optimally position yourself and your business should a worse case situation occur.
1. Back Up Everything
This is likely not the first time you've heard the importance of regularly backing up all of your files. However, far too many business professionals still neglect to do this. With just a few simple steps you can ensure your work files are protected and easily assessable.
Saving files in multiple locations is critical to protect yourself from a number of scenarios. In instances of data loss due to a virus, hacking, or simple hardware or software failure, multiple backup types and locations will help ensure your data can be recovered. Including cloud backup as one of your solutions can also be invaluable in the case that you're unable to work from your personal computer. When your files are in the cloud, you'll be able to access them from another computer or mobile device.
2. Have Someone Prepared to Fill In
While outsourcing your work may not always sound appealing as an independent contractor, it can often be a helpful solution in the case of an emergency. If you plan ahead, there are a number of options for short-term situations where you're unable to work. You might ask your mentor—or someone you've been mentoring—to step in and assist you. If you have a close relationship with another consultant you trust, you may be able to temporarily outsource some of the more urgent duties to them.
If you foresee a long-term absence, you may consider hiring a subcontractor to complete the project. To plan for this possibility, prepare detailed manuals and instructions on both general processes and specific information regarding the project to create a smooth and easy transition.
3. Communicate with Clients
When it comes to building strong, lasting client relationships, gaining trust and maintaining transparency are key. If your emergency is likely to cause a delay in work that will impact your client, it's important to be upfront and honest with them.
Provide as much relevant information as possible, including how long you expect to be unavailable and what your contingency plan is in the meantime. If possible, assure them that you will be available to assist to the best of your ability if they need to contact you with questions or for help. If the nature of your emergency will make communication slower or more difficult, make sure the client is aware of this as well.
4. Have Insurance
When an emergency or unexpected situation arises, having the right insurance can mean the difference between a minor bump in the road and a major pitfall that derails your business. As an independent contractor, every asset of your business is too critical to risk without insurance of some type.
In the case of a medical emergency, health insurance can help make sure your consultancy stays on track instead of having to worry about insurmountable medical bills. Don't make the mistake of thinking that independent consulting means health insurance is out of reach; there are a number of health insurance options available for the self-employed.
Business insurance may also be of assistance in the case of an unexpected emergency. If your absence or inability to complete a project can be argued to have resulted in a breach of a contract or some sort of harm to your client, the right business insurance may offer some protection from liability or assistance in legal defense.
Lastly, it is highly recommended that you create your own form of financial insurance to protect your business and provide continuity in the case of a loss of income. A good rule of thumb is to have six months' worth of expenses in a savings account at all times to prepare for the unexpected.
---
Find independent consulting jobs with top companies through MBO's marketplace
---