Tips for Developing and Maintaining Resilience Skills in Your Daily Life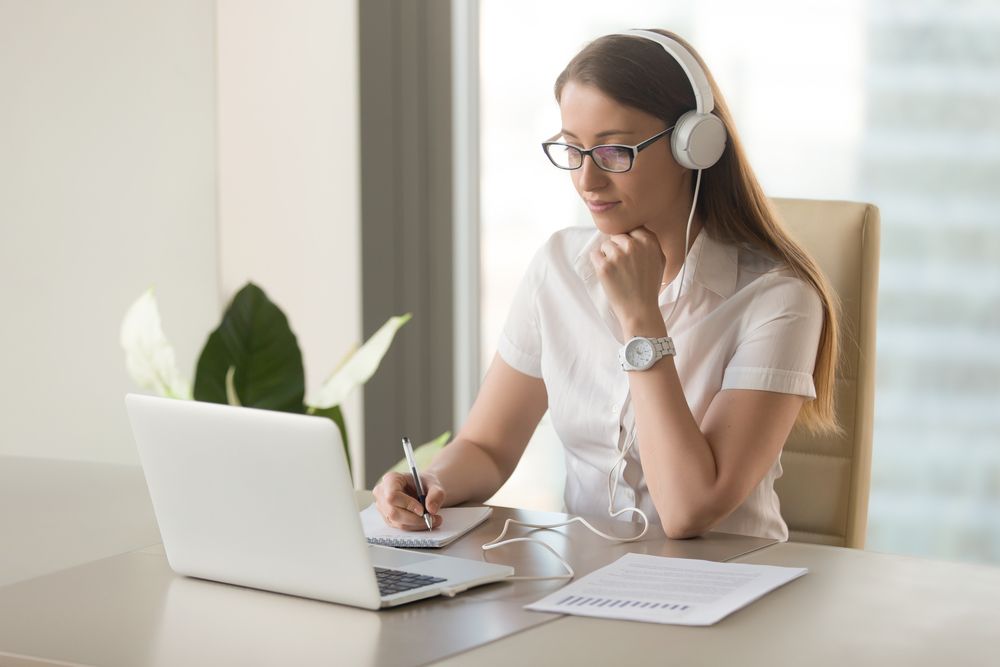 Key Points
For people who own their own businesses or work as independent consultants, every day brings with it new problems that are challenging to resolve.
You must master strong resilience qualities if you want to succeed as an independent consultant in today's world of rapid change, both at work and outside of it.
Find some useful resilience-related frequently asked questions from independent consultants.
Leaders today need to be ready to face a range of uncertain possibilities and disruptions. This is especially true for those leading their own companies or working as independent consultants, as each day brings complex and ambiguous challenges for which no easy solution exists.
Sound familiar? As an independent consultant, it is essential that you develop strong resilience skills in order to address the challenges of today's constantly shifting environment, both in the workplace and outside of it. If we don't develop our resilience, we limit our learning, innovation and creativity, active listening abilities, emotional regulation, engagement, and positive behavior change. In fact, the skills that you likely feel make you successful in your work are, in large part, predicated by your foundation of resilience. And, if you are already successful without focusing on resilience practices, you are barely scratching the surface of your potential.
Jessica Glazer, Senior Faculty member at the Center for Creative Leadership, led a tactic-oriented webinar that demonstrates how daily resilience practices can position all of us for more consistent peak performance. You can check out her presentation here.
Drawing from the fields of business, psychology, and leadership development, we will explore how stronger resilience skills can be developed and maintained in as little as 15 minutes a day, enabling us to achieve our full potential as even more effective leaders in our professional and personal lives.
Prior to the session, we pulled together a few FAQs that we often receive from independent consultants regarding resilience.
I'm building my own company, and I barely have time to breathe! I understand that resilience is important but how can you expect me to do even more in a day!?
Would you ever use your phone all day, watch the battery dwindle down, and then be shocked if it didn't last another 7 hours longer? No! Chances are, you keep a charger nearby at all times—at home, in the car, perhaps you even carry a portable charger— because you realize that there is a finite amount of energy in your phone, and it needs to be recharged if you want it to keep working.
Your brain isn't so different. And yet, we often work ourselves nonstop, skipping lunches, avoiding breaks, and hoping that we can just plow through the day and summon enough energy from a combination of caffeine and sheer willpower.
Unfortunately, too often, that leads to both burnout, and subpar performance, neither of which is something you want to risk as an independent consultant. At CCL, we talk about the importance of "slowing down to speed up." Taking a few moments to regroup does more than just add another item to your To Do list. It will help you to avoid burnout, and you will return to work refreshed, more creative, and more focused. It will likely end up taking you less time to accomplish your tasks once you return to work, saving you time in the end. So remember to recharge your (personal) batteries as often as you do your mobile devices!
Okay. I'll give resilience practices a try, but I only have 60 seconds each day to get started. Lost cause?
No way! You'll be amazed at how much of a difference 60 seconds can make. If you want to get started today, try this: set your timer, push back from your desk, close your eyes, lower your shoulders (they're not really meant to be up by your earlobes), and just focus on the feeling of inhaling and exhaling. You'll be surprised by how fast the minute can zip by—and how restorative a few focused breaths can be. Just be sure to breathe from your diaphragm (quick hint: you'll know it's happening if your shoulders stay still when you inhale, and only your belly moves in and out).
Not interested in doing this mini-meditation in front of your WeWork friends? Then try opening Word to a new document and titling it "Gratitude Journal." Set a daily meeting request and, when the time comes each morning or afternoon, open the document, write today's date, and jot down 3-5 things for which you are grateful. Be as specific as possible about the thing for which you are grateful (e.g., "Fun lunch" is not as specific as "my long lunch with Carole and Jan at Godino's") and keep it focused on that specific day (e.g., "my family" is hopefully a given every day, but "Tana's bus came late, so we got to spend another ten minutes giggling together before she left for school" is special for that morning).
Just 60 seconds of focusing on the things that made your day nicer will increase your gratitude and, according to research, make you more social, more trusting, and overall, a lot happier. Who could say no to a 60-second happiness booster!? And if you have a whopping two minutes, try them both. In less time than it takes to brew a K-cup, you'll be on your way to a happier, more productive you.

Subscribe to our
blog
Get a weekly email of our latest posts sent straight to your inbox
Learn

more

about the MBO Platform
FOR INDEPENDENT
PROFESSIONALS
your independent business with MBO
Engage, scale, and optimize
your independent workforce