Copywriting Tips for Your Independent Consulting Job Marketplace Profile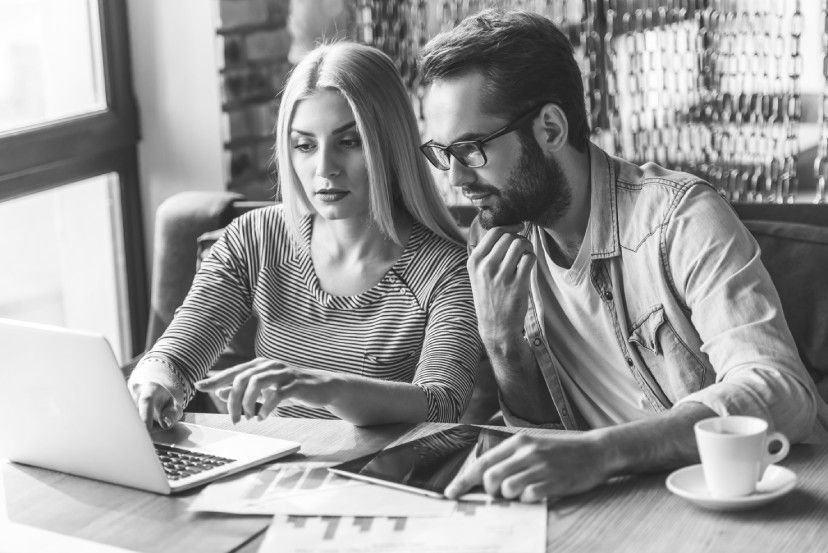 As using online job marketplaces as a place to find new projects becomes more common, having an optimized profile can give you a leg up on the competition and help you stand out among other independent professionals. Follow these five copywriting tips as you build your profile to craft a well-written picture of your skills, expertise, and professional background.
1. Be Clear and Concise
Imagine you are an outsider scanning through hundreds of profiles looking for that perfect match. What makes the right person stand out? Can you quickly and easily discern the benefits you bring to the table? Make sure all content on your profile is simple, clear, and concise. Avoid using too much industry jargon and technical terms. Keep sentences short and to the point, highlighting your top achievements. Don't get caught up in including every single detail about your work history; cutting the clutter will allow you to zero in on your target client and land the project you want.
2. Edit and Edit Again
What jumps out just as much as outstanding experience and excellent recommendations? A profile full of grammar and spelling mistakes. Thoroughly editing—and re-editing—for typos, grammatical errors, and irrelevant information is a small step that can make a big difference in your final profile. After putting in hours of effort to optimize your profile, it can be hard to notice small errors. Enlist a friend or colleague to review what you've written and provide feedback, try scanning your profile from bottom to top for a different perspective, or wait a few days and approach it again with fresh eyes.
3. Use the Right Words
Finding the right words to describe your experience and skills can involve a lot of trial and error but is worth the effort. As much as possible, seek out detailed verbs that paint a picture of what you've truly done. For example, rather than saying: "Consulted client on quarterly reporting methods," you might say: "Re-engineered client's quarterly reporting workflows by interviewing key stakeholders, consulting end users, and leveraging industry best practices."
Also avoid using pronouns like "I," "me," and "myself." Your profile is about what you've done, so write from your point of view.
4. Use the Active Voice
Using the active voice is a strong and clear way to convey your message. The passive voice often requires more words, making your writing more vague and complex. With the active voice, the subject of the sentence performs the action whereas with the passive voice, the subject of the sentence receives the action.
For example, instead of saying: "Historical data was analyzed to identify client target market," you should say: "Analyzed historical data to identify client target market."
5. Back Up Your Claims
As much as possible, include numbers and statistics to back up what you say. Including data helps to build trust and credibility. For example, instead of saying: "Facilitated client's migration to cloud computing environment, reducing annual IT spend," quantify your point by saying: "Facilitated client's migration to cloud computing environment, reducing IT expenditures by 30% annually."
It can sometimes be difficult to find specific numbers, so include them where you can. If you are unsure of a specific number or amount, you can use forecasted numbers or approximations. If there's a section for it, include short testimonials, case studies, or success stories as well.
---
Find independent consulting jobs with top companies through MBO's marketplace
---
Subscribe to our
blog
Get a weekly email of our latest posts sent straight to your inbox
Learn

more

about the MBO Platform
FOR INDEPENDENT
PROFESSIONALS
your independent business with MBO
Engage, scale, and optimize
your independent workforce