How to Develop a Website Strategy to Meet Your Goals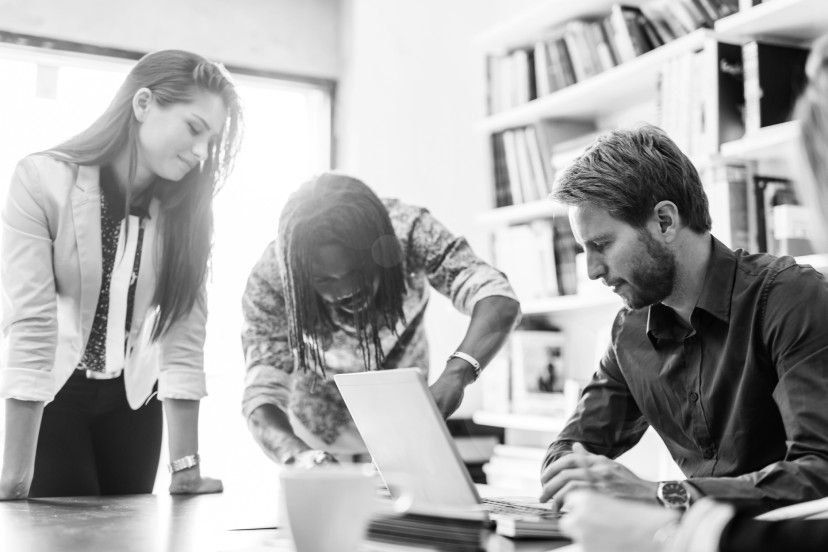 Website strategy is an important component of marketing your independent business. Finding and completing projects that require your expertise and skills are your primary goals as an independent professional. But no matter what field or industry you are in, you are also a business owner. This means you are not only in charge of managing and running a business, but also in charge of marketing your services to gain new clients.
While networking and referrals go a long way, having a website can spread brand awareness, enhance your credibility, promote your skills, and generate new leads. Yes, it is easy to create an out-of-the-box website and throw some text and images on a few pages, but you first need to take the time to develop a strategy if you want to see real results.
Here are five tips to creating a website strategy that will give your website purpose and let you track results:
1. Set Goals for Your Professional Website
Before you set about creating your website, set some goals. What do you want your website to accomplish? Take some time to think about the areas in which your business is successful, where it is lacking, and what you want this marketing tool to do for you. Consider these questions:
Do you need to generate leads?
Do you need to establish credibility?
Do you need to validate your skills and accomplishments?
Do you want to establish yourself as a thought leader?
Your goals will determine the type of content you put on your website and will also help you measure the effectiveness of your site over time.
Up next: 8 Effective Marketing Strategies for Consultants
2. Position Your Website to Achieve Your Goals
Once you have a clear set of goals, you can determine the type of content you will put on your website. For example, if you're looking to generate new leads, then create content that sells your skill set, includes calls to action, and provides forms so contacts can reach out to you. Or, if your goal is to be a thought leader, create content that promotes your expertise via blog posts, white papers, or guides. Remember, your goals will determine the type of content you create.
Up next: 3 Ways to Evaluate Small Business Goals
3. Research Your Audience
With content ideas in mind, put the shoe on the other foot and think about the expectations of your audience. Imagine you are the ideal person you want to visit your website. What would you expect to find? What would you want to learn? What type of information would be valuable to you?
A website is more than a running list of accomplishments. Your content has to pique the interest of visitors in a very short amount of time, or they will leave. Take the time to create content with messaging that gives your audience exactly what they are looking for.
Up next: How to Determine Your Target Clients as a Consultant
4. Explain Your Value
Clearly articulating your value—what you uniquely bring to the table—is an important part of standing out from competitors in your industry. When a potential or current client comes to your website, what do you want them to learn about you? What skills have helped you win projects? What is your competitive edge? How have you helped your clients? When highlighting your accomplishments, be brief and use bullet points so your visitors can digest the information quickly and easily.
Up next: 5 Tips to Write Like a Marketer and Build Your Business
5. Measure Progress to Track Goals
A website is not something you can publish and then leave to gather dust. To meet your goals, develop a strategy to measure your progress. Think about the factors that indicate success to you. These could include the number of contact forms completed, the number of visitors you receive, the amount of time visitors spend on your site, or the number of pages they view.
A good rule of thumb is to let data gather and then reassess every three to six months. You can use great tools like Google Analytics or the website traffic tools included in your website platform to analyze this data. Set benchmarks when you first begin, make changes based on your results, assess improvement, and then repeat the process.
As your business needs change and evolve over time, so will your website goals. But remember, before you create that first page on your website, develop a clear strategy that maps out exactly what you want your website to accomplish, and measure its effectiveness on a regular basis.
Up next: Create a Great Consulting Website (Guide)
---
Find independent consulting jobs with top companies through MBO's marketplace
---
Subscribe to our
blog
Get a weekly email of our latest posts sent straight to your inbox
Learn

more

about the MBO Platform
FOR INDEPENDENT
PROFESSIONALS
your independent business with MBO
Engage, scale, and optimize
your independent workforce