4 Steps to Creating a Great Small Business Website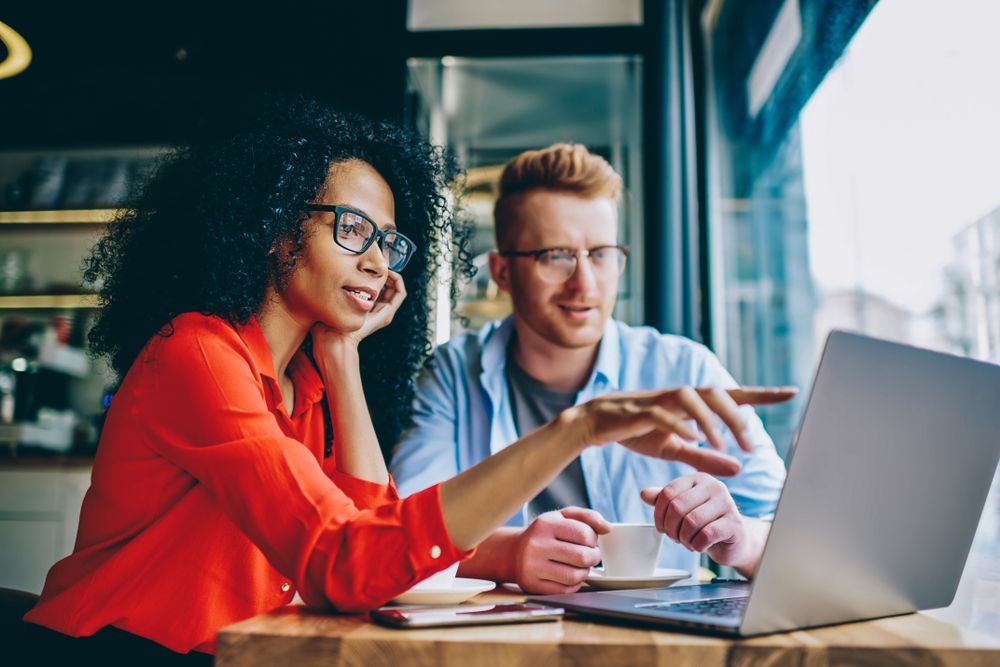 Key Points
Today, independent workers almost always need to have a professional website.
Websites are a wise business investment that may expand your clientele and raise brand recognition.
Follow these guidelines while developing or rebuilding your website to make the most of what it can provide.
Having a professional website is practically a necessity for independent professionals today. Websites are an effective business investment that can increase brand awareness and help you reach new clients. However, not all websites are created equal. Simply having a web presence is a good start, but you also want to make sure your site lives up to its full potential.
When creating or redesigning your website, follow these steps to ensure you make the most of what a website can offer.
1. Organize your content
When it comes to business websites, a common misconception is the more information you can provide, the better. Unfortunately, the end result is often hundreds of lines of text in varying font sizes, multiple images and photographs, embedded videos, and animated banners—all on a single page.
While this may provide a wealth of information, it can also be very confusing to your visitors. When adding content to your site, think about the hierarchy of your information. What do you want your visitors to do first, second, and third? Use a visual element (bolding, a larger font size, etc.) to make your first call to action stand out from the rest. This will capture viewers' attention and they will be more likely to take the action you want.
Additionally, if you do need to provide a substantial amount of information on your site, divide it up among multiple pages to keep topics neatly separated and easy to find. Pair this with a clear and simple navigation menu.
2. Provide valuable information
Just because a website is clutter-free doesn't mean it has to be bare-bones. You don't want to fall on the opposite end of the spectrum, avoiding clutter by providing practically no information other than your business name and phone number.
Your website needs to provide some sort of value and information to potential clients. When deciding on content for your site, put yourself in their shoes and consider what you would want to know about someone you are thinking of working with.
At the very least, your website should provide contact information, a description of services offered, and some basic information on your experience, credentials, and areas of expertise. Samples or case studies of previous work, client testimonials, or a blog are additional content that can add even more value.
3. Optimize for Google search
The most beautifully designed website will only go so far if no one can find it. In order for your website to be truly effective, it must be as search engine friendly as possible. The right search engine optimization (SEO) techniques will give your website an advantage—when someone searches for keywords that match your site, you'll show up higher in the list of results. Check out our blog on how to increase organic traffic to your website for step-by-step instructions on how to do this.
4. Create a Consistent Brand
Remember, your website is not a stand-alone entity, but a valuable part of your overall marketing and branding efforts. As such, it should reflect any established branding to create one seamless and consistent message. Your website should be undeniably representative of your business. In other words, if your current marketing materials and branding use a certain logo, color scheme, or font, your website should incorporate the same elements.
To learn more about how to build and optimize an effective website, read How to Develop a Website Marketing and Optimization Strategy to Meet Your Goals
Subscribe to our
blog
Get a weekly email of our latest posts sent straight to your inbox
Learn

more

about the MBO Platform
FOR INDEPENDENT
PROFESSIONALS
your independent business with MBO
Engage, scale, and optimize
your independent workforce