How to Create a Strong Consultant Profile on LinkedIn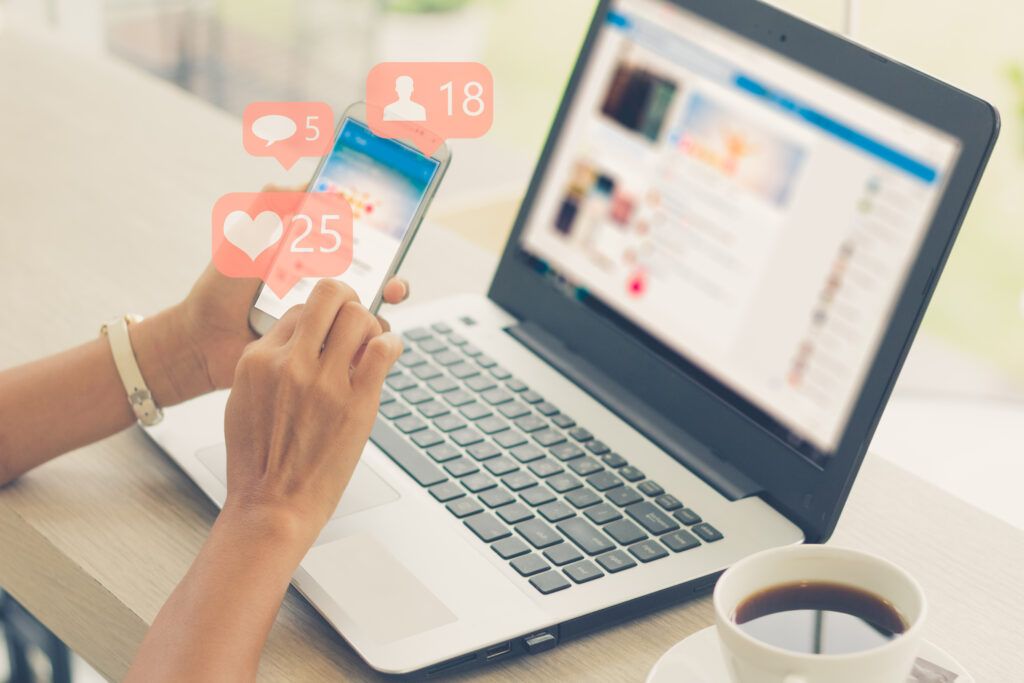 A strong professional LinkedIn profile is a key part of marketing for any business, even a small business or independent consulting practice. When people search for your services or name, your LinkedIn profile is going to be one of the first things that shows up in Google search results.
It's important to show potential clients what you have to offer and grab their attention. By crafting an engaging digital resume that highlights your past work, you can land the clients you want and outshine competitors.
Follow these six tips to optimize your LinkedIn profile as an independent consultant.
1. Write a Compelling Headline
A headline is the text that appears directly below your name on your profile. Your headline will show up in LinkedIn search and on Google searches. Be sure to incorporate relevant keywords that people might search for when looking for your services. That will help your profile to show up higher on the list of Google search results.
Most people are inclined to use their job title as their headline, but you can get more creative than that. Your headline should describe what you do succinctly, but with key details. Think about the value you can offer, the problems you can solve, the type of clients you want to target, and what makes you unique. For example, rather than saying "Freelance Digital Marketer," you might say, "Experienced Digital Marketer | Lead Generation |Google Analytics | Content Optimization | SEO"
2. Use the About Section
The About or Summary section gives you a chance to explain more about what you do and why. Here, write a short paragraph or two about the services you offer and why. Pretend you are meeting someone for the first time. How would you explain to them what you do? What sort of impression do you want to give to a potential client? At the end of this section, state what you are looking for—a new project, connecting with people in your industry, a collaboration with a fellow independent professional, etc.
3. Upload a Professional Photo
A professional photo helps to pull your profile together. It allows people to put a face to the information they are reading and personalizes your business. Choose a photo with a plain background where you look professional and personable. Consider adjusting your privacy settings to make your profile public. This will better enable your profile to show up in search results and be visible to people who are not already contacts.
4. Showcase Your Best Work
When people look at your profile, they are going to want to see the work you've done. This falls under the Experience section. Because you are an independent professional, this section will likely look different than a traditional employee's profile where they list their past and current roles.
Consider approaching this section one of two ways. First, you can list your experience by category such as grouping like skills together such as Graphic Design, Editing, or Project Management. Second, you could list your experience by client, discussing the specific projects you have done for each client (ensuring you can legally disclose this information).
Whenever possible, upload media such as PDFs, PowerPoint presentations, or links to your website to support the work you talk about. Summarize what you have helped people accomplish, use quantifiable numbers to support your results, and include keywords and phrases that people might be searching for.
5. Build Your Endorsements
The Skills & Endorsements section of your profile is another good place to focus your efforts. Potential clients will want to get an idea of your specific skills and what past clients have said about your work. Testimonials lend credibility to your business and people will be more likely to reach out to you if they see positive reviews.
The best way to build out this section is to ask people to endorse your skills or write a short endorsement of your business. Consider writing a testimonial for someone else first, and they will likely return the favor. When sending a request for an endorsement, be professional and personal. Remind the person about the project you worked on and highlight why it was successful.
6. Stay Engaged
Lastly, don't forget to stay engaged. After spending the time and effort to build out a strong profile, use it to your advantage. Post and share content that is relevant to your industry or interesting to you personally. Link to your own blog posts, articles, or newsletter, discuss recent developments in your business, and pose questions to your network. Join relevant groups, maintain a visible presence, and connect with others. The more effort you put in to developing a strong LinkedIn presence the more it can pay off in the long run for the health and success of your business.
Subscribe to our
blog
Get a weekly email of our latest posts sent straight to your inbox
Learn

more

about the MBO Platform
FOR INDEPENDENT
PROFESSIONALS
your independent business with MBO
Engage, scale, and optimize
your independent workforce