5 Marketing Strategies to Grow Your Small Business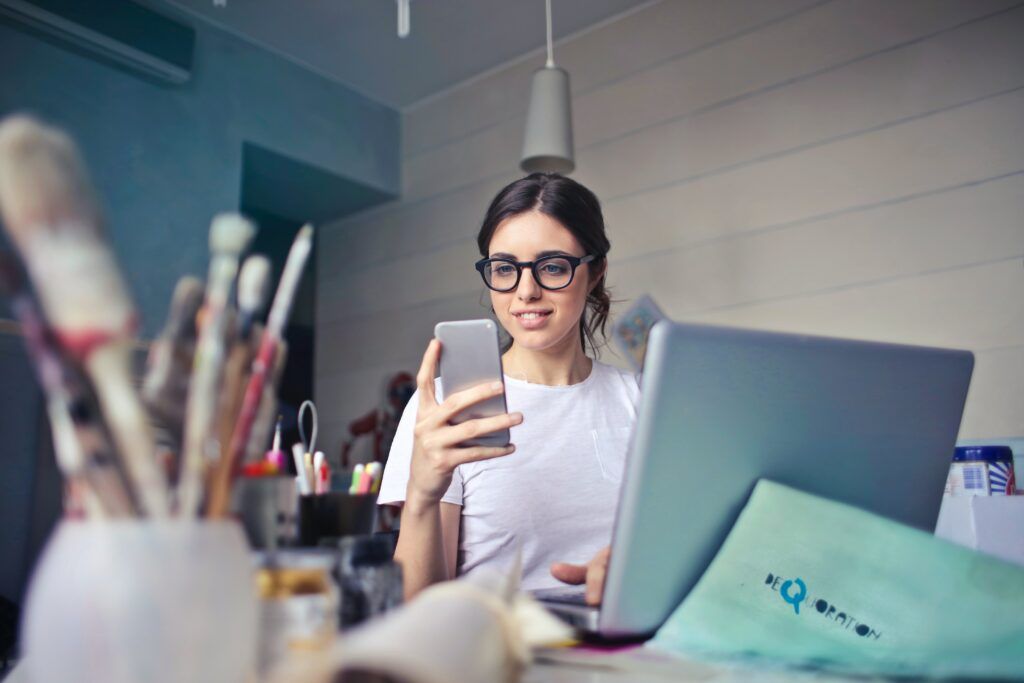 Key Points
As an independent professional, you are in the business of marketing yourself, and you will face a lot of competition.
Marketing a small business requires little more than effort and imagination. Also, keep in mind that you're marketing your services—what you believe in and are passionate about.
Creating a marketing strategy can be a fun endeavor that grows and evolves with you, and here are five proven tips you can use to grow your small business.
Operating as an independent professional means you are in the business of marketing yourself. As a business of one, you'll face a lot of competition, and time and resources aren't always on your side.
The good news is, marketing a small business simply requires a bit of dedication and creative effort. Remember, you're marketing your services—what you believe in and what you're passionate about. Developing a marketing strategy can be a fun challenge, and one that will grow and evolve as you do. Here are five effective strategies you can use to grow your small business.
1. Define Your Target Audience
Before you take any step in developing a marketing strategy, it is first important to identify and define your target audience. If you don't know who you are marketing to, it is hard to accurately position your business and get your message to the people who will be interested in your services.
To find your target audience, consider the types of services you offer and the problems you can solve. Then, think about the person or business that would benefit most from these offerings. What need do you meet? When building a list of potential client types, it can also be helpful to take a look at past clients to see if there are any similarities between clients you've had success with. Or, if you are just starting out, take a look at your competition or other independent businesses who are doing similar work as you. What type of clients are they targeting? If you're looking to reach out to a similar group, how can you differentiate your business?
2. Develop Your Personal Brand
As an independent professional, your brand is directly linked to your business. A strong personal brand will help drive work opportunities your way by showing potential clients who you are and the services you offer.
To build a personal brand, make sure your marketing and messaging efforts are being targeted towards the right audience. Then, take time to plan out a marketing strategy that aligns with your business goals—be that growing revenue or gaining new clients in a certain industry. Keep your marketing message consistent across the channels you choose to use to help grow a consistent, recognizable brand.
3. Build a Professional Website
A professional website ties your messaging and branding together, and is a powerful marketing tool. It can help you stand out and is a great reference point for potential clients. Showcase your past work on your website so clients can get an idea of the type of work you've done. Display your resume or create an about page that describes who you are. Detail your service offerings and the type of work you've completed in the past.
You'll also want to optimize your website for Google search. This will help your site rank higher on the list of websites that appear when people search for certain key words on Google. The right search engine optimization (SEO) techniques can help increase organic traffic to your website and is relatively simple to set up and monitor.
4. Stay Active on Social Media
Social media will likely play some role in your business, no matter what industry you're in. LinkedIn is a great place to showcase your expertise, connect with other professionals, and promote the services you offer. You can display recommendations, list past work, and search for potential clients.
Other platforms such as Facebook, Twitter, and Instagram can be useful for marketing as well. Social media doesn't require a big budget, so it can be a valuable place to invest your time. When using social media to market your business, start by establishing yourself as an expert. You can do this by sharing relevant news stories related to your industry, link to informational content you've written or blogged about, or give how-to tips. These platforms are also a great place to find like-minded experts through groups. By connecting with new audience, you can attract potential clients as well as grow your online network.
5. Grow Your Network In-Person
While the majority of your business marketing will likely be done online, don't discount offline marketing strategies. In-person networking is a valuable way to find potential clients. Research groups or organizations that align with your interests and use these events as an opportunity to meet new people and talk about your business.
Taking the time to get involved in your local community can be a useful marketing strategy as well. Are there local businesses you could develop relationships with? Classes or workshops you could teach? Opportunities to volunteer your expertise? By getting involved locally, your business becomes more visible and you create opportunities to build your brand credibility, and grow new relationships.
Subscribe to our
blog
Get a weekly email of our latest posts sent straight to your inbox
Learn

more

about the MBO Platform
FOR INDEPENDENT
PROFESSIONALS
your independent business with MBO
Engage, scale, and optimize
your independent workforce