Using Marketing To Adapt And Respond To Change within the Era of COVID-19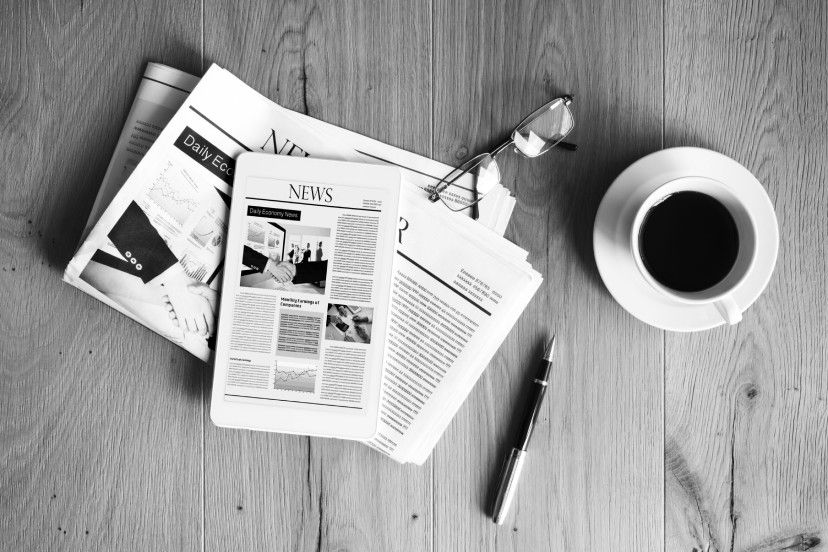 We've all heard the saying, "Change is the only constant in life." It originates from the Greek philosopher Heraclitus, whose writings share the common theme that the nature of life itself is flux, and resisting this natural flow is to our own detriment. The disruption of the COVID-19 pandemic has caused many of us to overcome a new level of unprecedented change and hardship.
Change is constant. Change is difficult. And typically, the better and faster our response to it, the more successful we are. Nowhere is this truer than in the business world, where there are countless examples of the disruptors and the disrupted.
Disruptors anticipate an industry change and respond with an innovative product, service or message. Think Amazon, Uber and Netflix. On the other hand, you have the disrupted: businesses paralyzed by change, those that fail to adapt, often leading to their decline or demise.
As marketers, we deal with a lot of change. Over the past few months many business have found ways to pivot their offerings and respond to their client need s, individuals have learned to adapt new technologies to stay connected, and many self-employed workers have gone back to the drawing board and reinvented and repackaged their services in ways they never thought possible. The key to longevity in business during COVID-19 is a proactive and efficient response to change. Easy to say. Certainly, more difficult to do.
Seek To Understand Change
How do you ensure your business doesn't end up among the disrupted — that you are quick to recognize and adapt to change? First, you must seek to understand it.
At CFA Institute, where I work as a chief marketing officer, we are part of the financial services industry, thus we are experiencing a tremendous amount of disruption because of rapidly emerging financial technology enabling low-cost, passive investment strategies, and digital platforms and investment tools.
Over the past few months we dug deeper and understand what opportunities maybe emerging. Through a comprehensive research study of investors and investment professionals, we discovered the high-net-worth investor segment is steadily growing, especially in the United States and Canada, and in need of increasingly sophisticated advice.
These investors need an experienced, ethical, personalized approach to help manage their increasing wealth. Yet, our research revealed, they weren't fully aware of the unique value CFA charterholders bring to help them meet their financial goals.
There it was. In the midst of tremendous disruption and the potential loss of a significant customer segment, an opportunity presented itself.
You can probably relate this scenario to your own business. To make improvements you will have to make changes and to make changes you will need to use your understanding of change. In the face of change, did you dig in deeper to understand it? In doing so, what new ideas, audiences and opportunities were uncovered?
Let Your Marketing Lead
Agility is critical when responding to change. Galvanizing an entire organization, whether large or small, to pivot in response is difficult at best. So, allow more agile functions, particularly marketing, to lead the way.
Expanding your marketing to a new audience doesn't have to be cumbersome. It's not necessary to reinvent the wheel. Instead, use your existing branding and messaging to inspire and inform your new endeavor, and capitalize on the brand awareness you've already established in the marketplace as a foundation.
Each new audience brings its own unique demographics, preferences and behaviors, and it's important to tailor your campaign accordingly. But, as you create a nuanced campaign, don't stray too far from your existing brand strategy. This ensures your brand and message remain clear and consistent even as campaigns or audiences overlap, and it also helps your organization adapt, respond and capitalize more quickly amid change.
Change is inevitable. That much is known. And, while we can't predict what might be around the corner, we can set our organizations (and ourselves) up for greater success when we embrace change, seek to better understand it and move quickly to capitalize on the opportunities it leaves in its wake.
Digital Marketing and the Online Connection will Rule into 2021
Marketing has proved to be one of the fastest moving industries this past year. With the COVID-19 outbreak marketers have been increasingly turning to digital marketing channels to stay competitive. Brands must understand and implement digital strategies allowing them to stand out, cut through the noise to remain connected and engaged with their customers for ongoing success as we progress into 2021.
COVID-19 has increased the importance of online connection. With the boom in e-commerce, video conferencing, working from home, online socialization and even food delivery, we'll likely never see things return to what we think of as "normal" before the pandemic. Traditional person-to-person B2B models like financial services, legal services, and more have embraced various online options. It's likely some will continue to do so after the pandemic has passed. Even after we open and embrace the "new normal" many people won't feel comfortable to go out for some time, so online channels will continue to progress to accommodate business nee
This provides an opportunity for businesses to focus on developing an automated content marketing strategy. Information, reports, statistics and tutorials you used to deliver within an in-person meeting can now become the focal points of social media updates, blog posts, videos and other forms of marketing collateral. There's no doubt marketing is one of the fastest moving industries and to remain competitive and grow profitably, it demands vigilance and innovation. Not only do you need to keep up to date with the ever-changing trends, but you need to apply them to your unique brand in the way that makes the most sense.
In Conclusion: Remember that attitude is everything
Change management starts with you. If you change how you think, you will change how you feel and what actions you take. Consider this statement from Charles Swindoll: "Life is 10% of what happens to me and 90% of how I react to it." Be the change you want to make in your business.
Now's the time for businesses to review how they've adapted to the current situation – and which of these adaptations they want to build upon into the future. Take a moment to consider why change happens, how it starts, continues and stops. This will help you to shape future change within your business and produce the kind of innovation and improvements you want.
The coronavirus outbreak may not have changed things forever, but it has made many businesses rethink offerings and strategies. Given how competitive the landscape will be when we emerge from the pandemic, effective long-term strategies will be fundamental to ongoing business success.
What advice would you give on adapting and respond to change in the era of a COVID-19 world? Connect with me on LinkedIn and send me a message or connect with me on Twitter.
Subscribe to our
blog
Get a weekly email of our latest posts sent straight to your inbox
Learn

more

about the MBO Platform
FOR INDEPENDENT
PROFESSIONALS
your independent business with MBO
Engage, scale, and optimize
your independent workforce