Q&A With Jim Rabon: Seasoned Veteran Entrepreneur, Independent Business Owner and Professor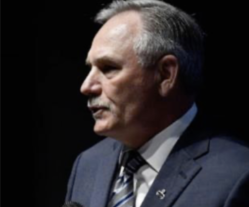 As part of our series on veteran entrepreneurs we spoke to a successful long-time independent consulting growth practice owner, Jim Rabon. Today, Jim has entered a new life stage: When he's not tending to his horses, he spends time teaching on the subject of strategy and operations at Georgetown University in Washington, D.C. He also finds time to advise and counsel those earlier in their independent work journey.
In addition to his long career as a veteran independent business owner, Jim Rabon is an educator, producer and accomplished executive advisor. Jim holds multiple degrees including an MA in National Security Affairs; an M.S. in national resource management; an M.A. in National Security and Strategy Studies. He graduated from the US Military Academy. After a distinguished 30 year military career, he launched his own firm. From 2007-2016, Jim served as president of Paladin Associates via MBO Partners, providing high value leadership, management, and strategy consulting services for the U.S. Department of Defense, U.S. Intelligence organizations, and to private industry clients.
You were a successful entrepreneur. How do you think other veterans should approach entrepreneurship?
"The first thing I'd say is that military veterans aren't all alike and have different skills and life experiences. Some leave service after a few years. Others serve 20 or more years. Some veterans joined without a college degree and have service connected skills, while others are college graduates. And others have advanced degrees and are senior in rank. You can't one size fits all when you try to describe a veteran. The path after service, often depends on the veteran's experience. Also, each veteran arrives at the transition in different ways. Some leave with purpose and direction; others may leave and be initially adrift without a specific goal in mind.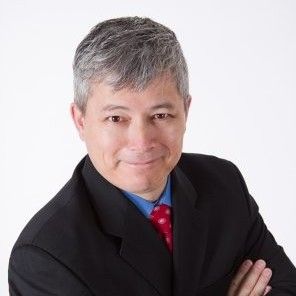 Whatever the situation, if a veteran wants to start a business, the first and most important questions to ask are: "What kind of business do you want to start? What is your product or service? Who will want that product or service? And how will you organize your business to deliver that product or service?"
How does a veteran aspiring owner build a successful business of one?
"It all boils down to this: Who are you? And What do you have to offer?
I recommend that you take what I call an "Asset inventory" of yourself. Don't think about your military title or rank. Think about what skills you have that are transferable to civilian life. For example, a really good battalion commander is also skilled at good leadership. But he or she may also have technical skills that would be in demand for consulting. The key is to connect hard earned military skills into areas of market demand. It is a hard exercise. But it's an important one."
"The key is to connect hard earned military skills into areas of market demand. It is a hard exercise. But it's an important one."
Is gaining status as a veteran-owned business important to aspiring veteran entrepreneurs?
Veteran status can be useful, as it may help open the door. But what gets you work is YOU and what you have to offer. People like to help veterans but businesses have a bottom line. Use certification status to help you gain introductions to new gigs. After that, it's still a sale. A buyer needs to hear from YOU and understand how YOU will help them solve their problems, before you can win a project."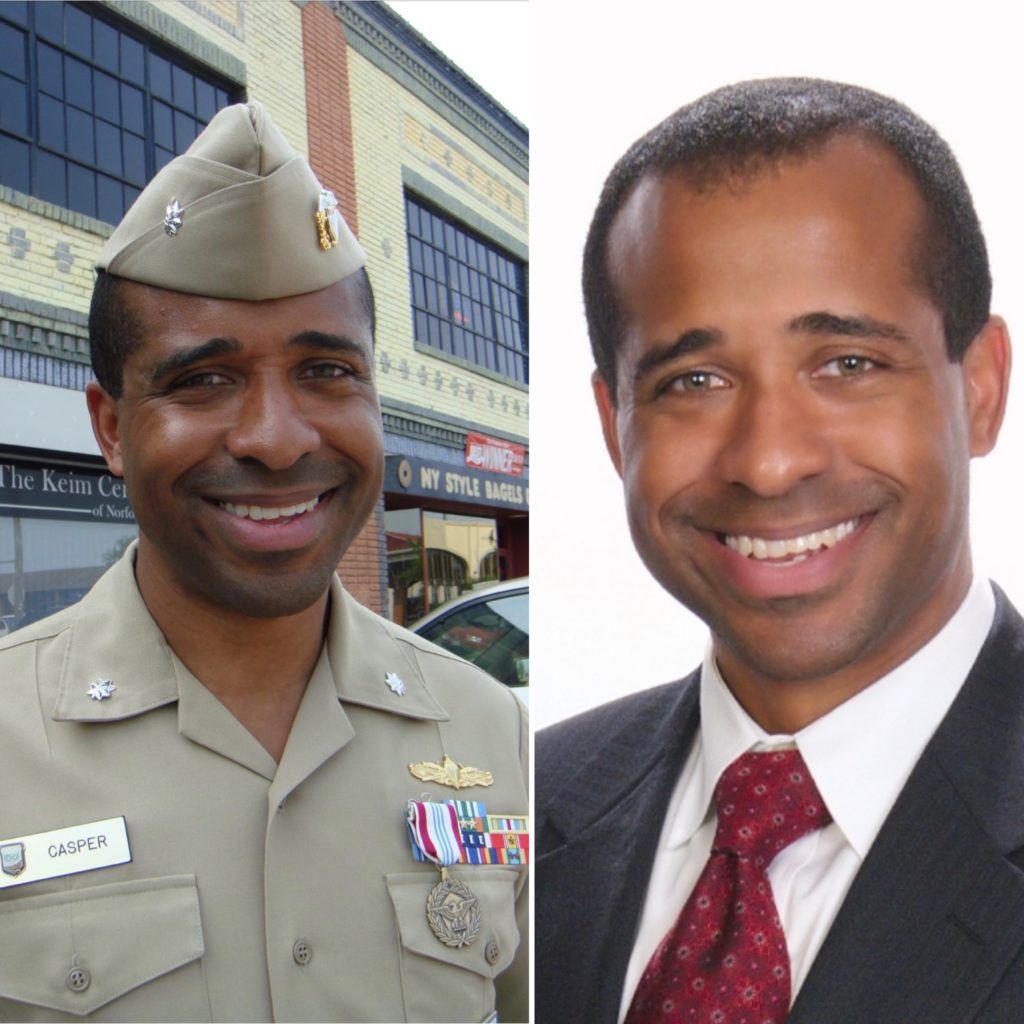 Veterans are great operators. But what set of skills do you believe they need to enhance for success in the business world?
"Veterans have a unique toolbox. They are self-organized, disciplined and good team members. But they may need help getting into the mindset of a hiring manger or buyer. Can they think about their experiences in terms of what problem a buyer needs to solve? That's hard to do, but that's how you win work. You have to also determine how you can solve a buyer's problem at a price point they can afford. As a consultant, what business you are in, is really just a function of what problems you seek to solve. Always describe your product or service from the perspective of the client. How will you help them operate better, faster, cheaper, on time, etc. Thinking this way can really change the kind of work you pursue."
What are other areas a new or growing practice owner should reflect upon?
You need to think about the kind of business you want to build. Do you want to fulfill contracts yourself, or broker and hire other people as a way to grow? Once you decide your business model, you then need to decide how to set yourself apart.
How did you do this, Jim?
As a leadership consultant from a senior military background, I set myself apart by offering solutions to hard problems like project management, developing and executing strategy, finding high quality talent and leadership development. One simple tool was organizing a Gettysburg Battlefield Leadership tour, and connecting the story of the battle to leadership lessons that helped the client. Each tour was purpose designed for the organization.
I made a product out of my problem solving. Find your product and service mix that is meaningful and connected to you and use it as a means to grow."
As strategy professor, what business strategy tools do you suggest to entrepreneurs?
Firstly, I am an advocate of using a SWOT analysis method to find your own strengths and weaknesses and what opportunities, threats and challenges exist. I advocate that my students and those I coach use this tool."
A second tool I use is the simple "Ends, Ways and Means"calculus and the power of story telling. First understand that strategy is the relationship between ways and means toward a defined end state. If you don't know where you want to go, any road will take you there. In the story exercise, I force people to ask: How do you want your story to end? Then, I ask them: What story are you telling now? Is it different than the story you want to tell? The delta between the two is what needs to be addressed to in the ways and means relationship.
As you evaluate, you have choices for action: You can be sustaining and improving, or simply starting or stopping. I recommend you sit down and frame that all out. Think of the ends, ways and means exercise as a 3-legged stool. The limitation is always going to be the means to achieve the goals you want. And of course risk is a constant companion. There is no such thing as no strategy in business or life. There is just good or bad strategy. "
I've heard you speak about a concept called Personal Mission Analysis. Can you share it?
Imagine you are a senior military official. You are the very best at what you do. Then, the uniform comes off and you have to step into the business world. We're trained in Mission Analysis inside the military – turn that skill inward and do a "Personal Mission Analysis." There are some basic questions you should such as:
Who are you YOU and how do you want to define success?
Do you want a job or a career? In a job, you trade time for money. In a career, you have a larger objective – but it is not without risks and challenges
What are your personal needs – such as sending a child to college or saving for retirement? For this, you also need an individual risk assessment.
Do you want to live in certain location, have a particular lifestyle, or a defined job or career? In other words what is the prime driver in your decision making?
What is that YOU have move forward on to tell your own story and how will you do it?
You made this transition successfully – and went on to build a large business. How do other Vets transition to running their business or consulting practice?
First, from my experience most people who struggle with the transition have three challenges – personal discipline, perseverance and the hunger to succeed. Starting a business isn't easy and you get told no quite often, but you have to believe in yourself and stick with it. Operate with a purpose driven plan that you execute everyday. Think about the future – how to get new customers; how to win business. Stay hungry. Make your own luck. Without the personal discipline to build and operate your business, greater success is hard to achieve.
Secondly, find your support groups – network with others when you aren't working or building business.
Thirdly, don't overcommit yourself and just do stuff like show up at conferences or travel for the sake of travel – avoid the 'noise' – focus each day on what you can do to create opportunity, build your business and over perform on your contracts.
Do things that matter, and have the personal courage to stick with the choice you made. If you believe in yourself and believe in the business you can be successful. The military gave you skills and training. Learn to apply them to help tell the personal, professional, financial and spiritual story about yourself that you want. It's out there waiting for. Go get it. That's my advice."
Jim's story is a part of our series about veteran business owners across MBO's platform.
Subscribe to our
blog
Get a weekly email of our latest posts sent straight to your inbox
Learn

more

about the MBO Platform
FOR INDEPENDENT
PROFESSIONALS
your independent business with MBO
Engage, scale, and optimize
your independent workforce