5 Things to Consider Before Starting a Small Business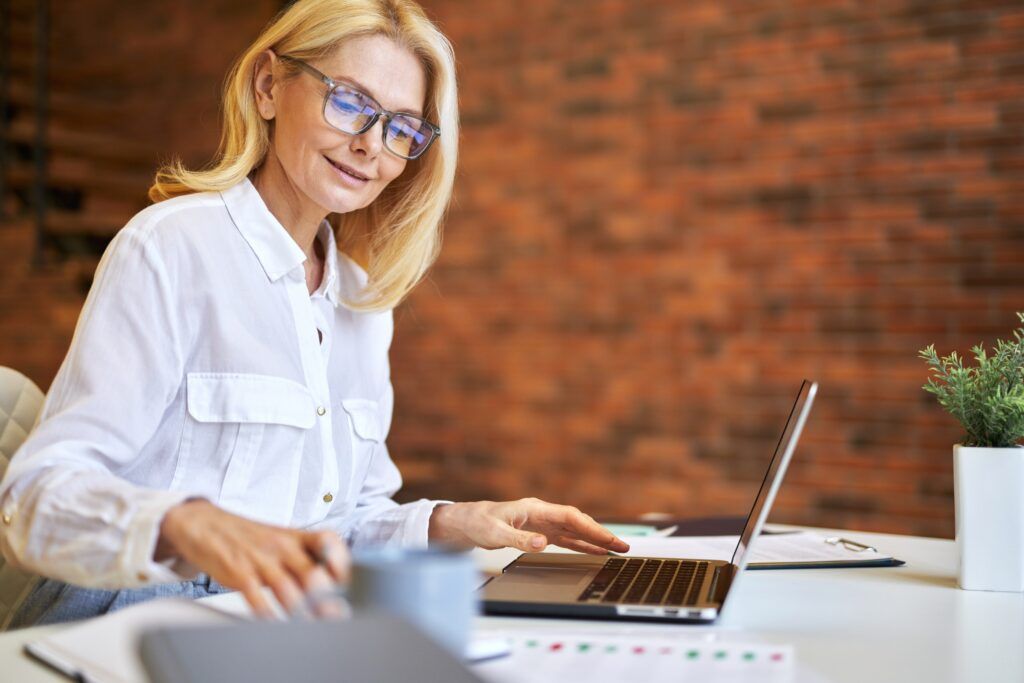 The decision to pursue an independent career can be both exciting and scary. The rewards of being your own boss, working flexible hours, and the ability to pursue what you're passionate about are great, but as an independent, you also assume the challenges, risks, and infrastructure of running a business.
In his webinar, Going Independent: Are You Ready to Make the Leap?, George Hallenbeck discussed three important parts of the process of going independent: assessing fit, assessing readiness, and making the transition.
Hallenbeck has worked with people from a variety of backgrounds and researched their transitions to an independent career. We spoke with him about what it takes to go independent, the challenges that arise, and the key to making a successful transition.
1. Which traits make someone likely to succeed as an independent?
Hallenbeck: It sort of runs the gamut, but they all have an independent spirit. For a lot of people, independent work is really a calling, something they feel compelled to do at some point in their careers. There are four particular skills we've found that really differentiate these individuals.
Be authentic: The self-awareness these individuals have really jumps out when you talk to them. They realize they are selling themselves and they do that in a deeply authentic manner.
Remain resilient: When going independent you don't always know exactly what you're getting into, so strong resilience is important.
Prepare to make transitions: With independent work, where you start might not be where you end up; there has to be a willingness to morph and adjust to change.
Commit to building a community: A community isn't just a network of fellow professionals. It's friends, family, and mentors—a support system of people who can help make sure you don't get too much in your own head.
2. What common concerns do you receive from people interested in transitioning to independent work?
Hallenbeck: Based on polling we did among our alumni, the most common question I see is, "where do I begin?" It's overwhelming at first, especially if you've been in a full-time employment capacity. The shift to independent work is a big leap to make. We've introduced research-based goal setting which helps people to break down this transition into actionable steps. That helps to make this process a little less overwhelming.
3. What are the most important things people should consider before going independent?
Hallenbeck: Start by thinking about fit. Is this really the right thing for you? It's important to have very clear eyes about what you're getting yourself into. Look inward and examine your motivations and why you feel compelled to do this. Are you seeking more freedom and independence, or do you want to pursue work that truly interests you? Do a reality check. You may have something you're passionate about or talented in, but is there really a market for it? You don't want to put yourself on an island.
4. What unexpected challenges to people encounter when going independent?
Hallenbeck: There's a difference between being good at something and making a living at it. in any job, there are going to be messy and unpleasant situations you don't want to deal with—especially with clients. If you haven't been in a client-facing position at this point in your career, this can be challenging because you're now depending on clients for your livelihood. That's a lot different than dealing with a really tough boss.
As an independent, you don't have the same resources and support to draw off of when you find yourself in a mess. On the other hand, chances are someone else has faced the same situation. With a good network, you can draw on other people to help you out.
5. What's the best way to actually make that leap to independent work?
Hallenbeck: Look inside yourself and think about the change on a more personal level. With the people I've talked to, there's a 50/50 split between those who just rip the Band-Aid off and jump into the deep end, and those who say don't quit your job, gradually test the waters. It often comes down to personal preference; there's more than one way to do it right.
When I look at the skills that differentiate the people who are successful at this, it seems to me that regardless of whether or not you pursue an independent career, the skills of authenticity, resilience, and networking will serve you extremely well and help you in any work capacity. Invest in those skills as part of your run-up to independent work, and even if you don't end up making the leap, those skills will still be valuable for your career.
If you're considering becoming a full time independent consultant, learn how to prepare yourself by reading: How to Transition from a Full Time Job to Self-Employment.
MBO regularly hosts webinars that cover a variety of independent workforce topics. Visit our webinars page to watch past presentations and register for upcoming talks.
Subscribe to our
blog
Get a weekly email of our latest posts sent straight to your inbox
Learn

more

about the MBO Platform
FOR INDEPENDENT
PROFESSIONALS
your independent business with MBO
Engage, scale, and optimize
your independent workforce