Look Back, Look Forward: The Independent Workforce Year in Review 2018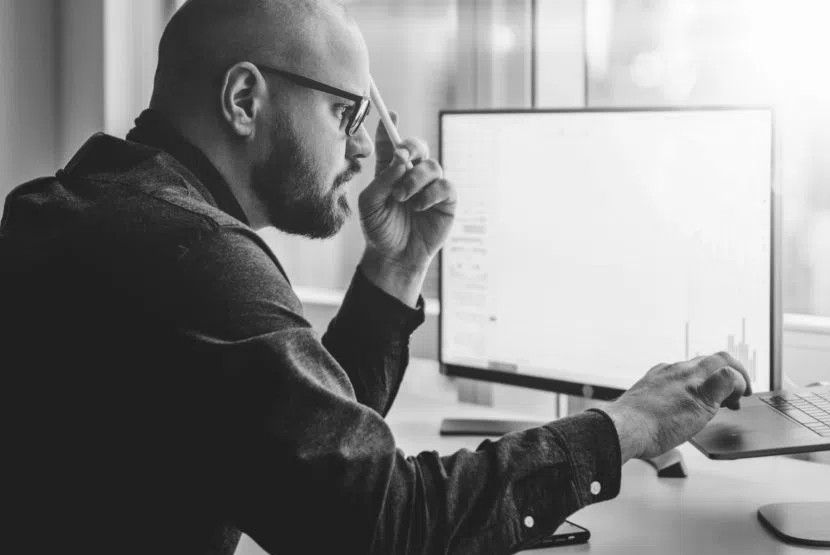 As 2018 winds to a close, we at MBO Partners like to take the time to reflect in preparation for the year ahead. As is common in any fast-growing industry, we marvel at how much has changed in the past 12 months, and how much will be likely to change again as we head into and through 2019.
We've identified and recapped some of this year's top trends and have given insight into how we see these items developing as we begin the New Year.
1. Increased Demand for Independent Professionals
Independent professionals provide many benefits to organizations including staffing flexibility, access to in-demand expertise, and the ability to outsource work on a project basis. It therefore comes as no surprise that more enterprises than ever before want on-demand access to this highly-skilled pool of talent.
Looking Back:
Looking Ahead:
As more people choose to make independent work their career, the independent workforce will begin to account for an increasingly larger portion of economic activity. As acceptance and reliance on outsourcing becomes common and accepted throughout a wide range of industries, human capital will likely play a bigger role in organization's policies, processes, and strategies around engagement with independent talent.
2. Tax Reform
The fall of 2017 saw the biggest overhaul of the U.S. tax code in more than 30 years—the Tax Cuts and Jobs Act. The new law is complex, and this year the IRS issued proposed regulations, which provided some clarification on section 199A (the Qualified Business Income (QBI) deduction, which is particularly relevant to independent contractors).
Looking Back:
Looking Ahead:
These tax changes will likely encourage more people to pursue independent work, as qualified independent professionals can now save thousands of dollars on their taxes each year. However, questions still remain regarding this deduction, and we can expect to see more clarifications and instructions come out next year.
3. Mitigating the Risk of Engaging Independent Talent
As the use of independent talent becomes more widespread, so does the issue of compliance risk. Laws surrounding worker classification continue to make headlines and shape the landscape of the independent workforce. As new regulations arise, companies will need to address their strategic approach to independent talent accordingly.
Looking Back:
Looking Ahead:
The nature of work is changing, and public policy will need to evolve to support a project-driven economy. The Dynamex ruling is one example of changes we may see coming—while many businesses and industry organizations strongly support modifying this ruling, labor organizations are opposed to any change. The California legislature will not address the ruling this year, but will receive pressure to do so in 2019.
4. Growth of Independent Workforce Technology
Enterprises are increasingly seeking better ways to manage their independent professional talent, and technology is helping to facilitate sourcing, engagement, and management of this workforce.
Looking Back:
Looking Ahead:
Technology will continue to evolve to support enterprises as they efficiently and compliantly find and engage independent professionals. Organizations will increasingly rely on this technology to streamline their onboarding experience to engage their independent workforce faster and more cost-effectively. Internal talent marketplaces are also likely to grow and evolve, becoming a key part of talent acquisition strategy for enterprises, perhaps reducing the need for third-party marketplaces.
5. Growing Importance of Prioritizing Talent Needs
Today's candidate-driven market, low unemployment rate, and skills gap mean that independent professionals have a choice in the clients they work with. In order to find, attract, and retain the very best talent, forward-thinking enterprises must provide a superior experience specifically designed to meet the needs of independent professionals.
Looking Back:
Looking Ahead:
In order to remain competitive in today's war for talent, enterprises need a strategy for engaging and re-engaging independent professionals. With a mindset and corresponding program that prioritizes talent-friendly policies, businesses can position themselves as a Client of Choice—realizing a competitive advantage by becoming independent professionals' top choice in client partnership.
Have additional thoughts? Send us a note, or reach out on social media—we'd love to hear from you about what you're seeing as industry trends and how you'll be adjusting your business for 2019.
Subscribe to our
blog
Get a weekly email of our latest posts sent straight to your inbox
Learn

more

about the MBO Platform
FOR INDEPENDENT
PROFESSIONALS
your independent business with MBO
Engage, scale, and optimize
your independent workforce