3 Levels of Contractor Compliance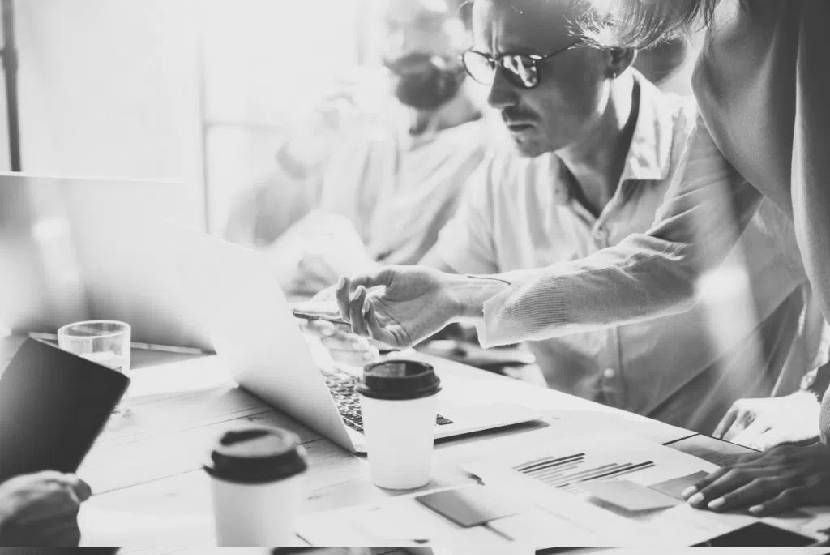 On-demand talent bring a competitive advantage, reduced cost, and unique skills to the market. Independent professionals are an economic force that is continuing to grow and thrive, and many enterprises are reaping the rewards. There are currently nearly 41 million people working independently in the U.S. and we predict that this number will only continue to grow.
Along with this growth, we've seen an increased awareness of independent worker rights and high-profile worker misclassification lawsuits. Government agencies are responsible for ensuring independent contractors are properly classified, taxes are properly collected, and worker rights are protected. However, due to the large number of frequently changing and often conflicting laws surrounding independent contractor classification, it can be difficult for employers to remain compliant.
Why is contractor compliance important?
By law, independent contractors represent a different category of worker. They cannot be engaged or treated like traditional W-2 employees. Misclassification can lead to class-action lawsuits, fines, penalties, brand damage, and more.
When engaging independent contractors, a compliance program serves to minimize exposure to misclassification liability. Compliance practices may include requesting documents to support proof of self-employment, including safeguards in contractor agreements, or forming a cross-functional team to handle compliance issues that arise. In order to avoid company-wide damage, it's essential for organizations to have these processes in place now rather than responding retroactively.
While compliance and independent contractor engagement must go hand-in-hand, it's important to recognize that compliance practices are not the same from organization to organization—and they don't need to be.
Generally speaking, compliance needs to grow as dollar value and length of engagement increases. While all organizations need to comply with federal and state classification laws, not all organizations have a need for a multifaceted compliance program. Dividing the gig economy workforce into different worker types, we can see how compliance needs and practices differ.
3 Levels of Compliance
1. Light compliance: apps or platforms
When you think about the gig economy or read about it in the news, companies that likely come to mind may include Uber, TaskRabbit, or Lyft. Commodity services are non-specialized services that can be purchased through a platform or app. Contracts are short and small, averaging $5 to $100 or more.
Low-dollar value, short-term engagements require a relatively light level of compliance vetting that is commonly covered by the app or platform the service is run through. As a consumer of these services, there is no classification risk because you are engaging with the app rather than with the actual worker.
It's up to the organization that created the app to ensure their workers are properly classified. Because these types of services are relatively new, compliance is still a real risk as evidenced by the number of misclassification lawsuits against companies like Uber, Instacart, and Lyft.
2. Greater compliance: online marketplaces
A heftier level of compliance is needed when businesses procure individuals, rather than a service, and engage those workers through an online marketplace. Freelancers use online marketplaces like WorkMarket, UpWork, or Field Nation, to compete for short project contracts in industries such as accounting, writing, or marketing. Contracts here are slightly larger and longer than commodity service contracts, ranging from about $100-$1,000 and averaging around 6 hours to complete each assignment.
Online marketplaces may provide a minimal level of compliance vetting, but when directly engaging an individual as an independent contractor, it's up to you to establish a clear client-contractor relationship. If a business blurs the line between employee and independent contractor by requiring contractors to use company equipment, providing extensive on-the-job training, or exerting oversight as to how and when contractors work, they may be at risk for misclassification.
While these risks may not always apply to short-term contracts, if an organization utilizes independent contractors for high-value, long-term contracts, a more thorough compliance program is needed.
3. Enterprise-grade compliance: professional services
When businesses or individuals engage with an independent contractor for a project that requires high specialization in an area of expertise, an extensive level of compliance is needed. Professional services contracts are the largest and longest, averaging 6 months and $26,000 or more. Organizations including Catalant, LinkedIn ProFinder, and MBO Partners focus on this segment of the workforce.
The independent professionals who fulfill these contracts come from all different backgrounds, and bring individual levels of self-employability. MBO is the only industry vendor to offer a multi-tiered engagement model that gives independent professionals the flexibility they are looking for in a client relationship. After gathering all required classification documentation, every independent contractor is vetted and reevaluated for each new project to ensure an airtight compliance program. With more than 20 years of experience in this sector, MBO continues to explore new models for how businesses can remove the risks associated with hiring independents.
Independent professionals are an essential part of the talent ecosystem of many organizations today. In order benefit from this new world of work, companies must have a thorough understanding of the degree of compliance that will best meet the needs of their business and of their independent workforce.
For more information or questions about how to keep your business compliant, contact us today.
Subscribe to our
blog
Get a weekly email of our latest posts sent straight to your inbox
Learn

more

about the MBO Platform
FOR INDEPENDENT
PROFESSIONALS
your independent business with MBO
Engage, scale, and optimize
your independent workforce