Independent Contractor Compliance Trends in 2020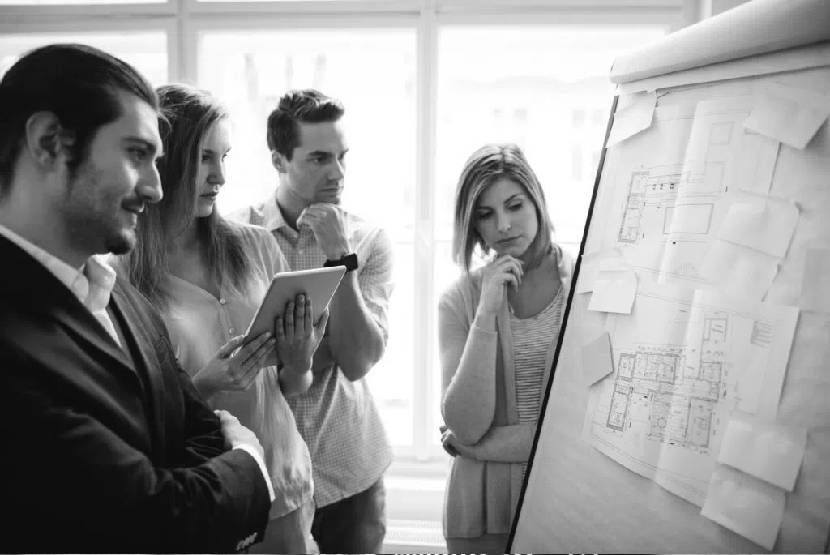 As the independent workforce continues to grow, so do the issues of worker compliance and misclassification. It is important for enterprises to remain informed about the latest laws, regulations, and developments surrounding these topics. As we look ahead to 2020, worker misclassification and compliance are topics that will remain in the news as new laws emerge and evolve. Here's a look at four of the top trends we expect to see in the coming year.
1. Other States Will Consider Following California and AB 5
In 2018, the California Supreme Court adopted the ABC test from a Massachusetts law that says a worker is an employee unless the hiring entity can show:
A. The worker is free from the direction and control of the hirer in connection with the performance of the work, both under the contract for the performance of such work and in fact;
B. The worker performs work that is outside the usual course of the hiring entity's business; and
C. The worker is customarily engaged in an independently established trade, occupation, or business of the same nature as the work performed for the hiring entity.
In 2019, California enacted AB 5, which makes the ABC test the standard in the state. However, they also created a number of narrow exceptions, such as for doctors and lawyers. Legislators in other states are interested in adopting the ABC test. Lawmakers in New York, Illinois, Wisconsin, Oregon and Washington have expressed interest in filing bills that would follow in the footsteps of California. In addition, a legislator in New Jersey, which as slightly different version of the ABC test, has filed a bill that would adopt the stricter version of that test in New Jersey.
Adoption of the ABC test tends to result in more workers being classified as employees, who, unlike independent contractors, are able to receiver additional benefits such as overtime and paid leave. In 2020, we will likely see more states follow California's example and adopt tests similar to ABC.
2. California Arbitration Agreements are Prohibited, but Likely to be Challenged and Preempted by the Federal Arbitration Act
In October of 2019 California Governor Gavin Newsom signed a bill into law that will prohibit employers from entering into mandatory arbitration agreements for nearly all types of employment law claims in California.
This law, AB 51, would have a big impact on employers in California, as businesses rely on arbitration agreements to avoid class-action lawsuits. AB 51 was set to begin on January 1, 2020, but on December 30, 2019 a federal judge issued a temporary restraining order halting enforcement of the bill. It is likely that this law will be pre-empted by the Federal Arbitration Act, making it invalid.
3. The Federal Government Will Continue to Make it Easier to Engage Independent Contractors
In 2019, the Department of Labor (DOL) and National Labor Relations Board (NLRB) both provided support for classifying workers as independent contractors. An advisory memo from the general counsel of the DOL said that Uber drivers were independent contractors. The NLRB issued a ruling that made it easier to classify workers as independent contractors (SuperShuttle DFW, Inc.). It is likely that the Trump administration will continue along a similar path in 2020.
The SuperShuttle DFW decision made it harder for independent contractors to unionize or join forces with employees in organizing union efforts. More importantly, however, the ruling overturned a 2014 decision that made it easier for independent contractors to be classified as employees. Instead, it implemented a more balanced standard that gives an equal weight to the right-to-control aspects of the independent contractor-employer relationship and the role of the worker in operating their own business.
In 2020, it is likely that the Trump administration will continue to favor independent workers.
4. More States Focus on Misclassification
In 2019, we saw many states form task forces with the goal of combating worker misclassification. In April, Wisconsin Governor Tony Evers issued an executive order establishing a task force on worker misclassification and payroll fraud. The task force was set up to coordinate worker misclassification complaints. Worker misclassification is suspected to be prevalent in the construction industry in Wisconsin.
Similarly, Virginia Governor Ralph Northam created a task force to focus on misclassification of workers as employees. A legislative committee reported that one-third of audited employers in certain industries misclassified workers. The committee estimated that worker misclassification cost Virginia over $28 million in lost tax revenue. The governor asked the taskforce to review statutes and regulations, evaluate enforcement practices, improve inter-agency cooperation, recommend changes in the laws, and recommend other ways to deter worker misclassification. The task force issued its recommendations in November with a number of changes to improve the law and enforcement.
New Jersey Governor Phil Murphy also created a 12-person task force to focus on misclassification of employees as independent contractors. Governor Murphy's task force is tasked with evaluating existing enforcement efforts by executive departments and agencies, developing best practices, reviewing existing laws, and providing advice and recommendations to the governor. The task force issued a report with both regulatory and legislative recommendations.
As the contingent workforce continues to grow, we expect to see more states following suit in 2020 as worker misclassification becomes a bigger issue.
Check out our additional resources for more information about worker misclassification, and if you have any questions about your company and how to properly classify independent contractors, we're here to help.
Subscribe to our
blog
Get a weekly email of our latest posts sent straight to your inbox
Learn

more

about the MBO Platform
FOR INDEPENDENT
PROFESSIONALS
your independent business with MBO
Engage, scale, and optimize
your independent workforce