6 Ways Outsourcing to Independent Contractors Can Help Your Business Succeed This Year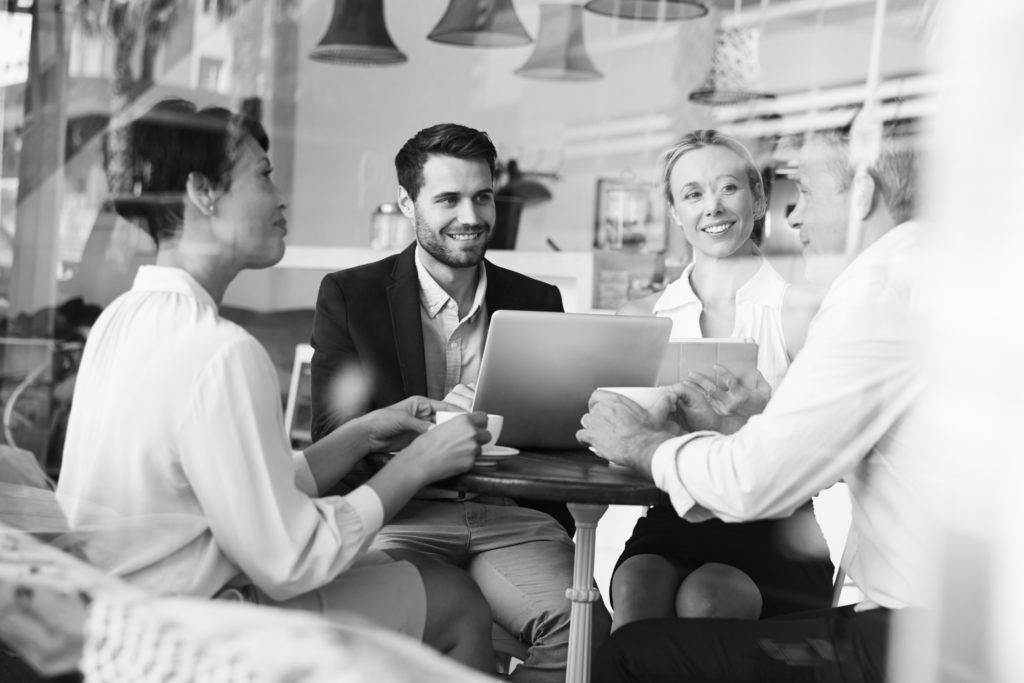 Outsourcing projects to independent contractors is a helpful way to meet business goals. Today's work environment is in flux. It can be hard to get work done with a workforce of full-time employees only. Independent contractors are skilled experts in many different fields. This group of workers can help provide the workforce flexibility and project-based skills you need to succeed. Outsourcing work to independents can help make your job as a hiring manager easier and benefit your company. Below, we explore six ways outsourcing to independent contractors can help your business succeed.
1. Project-Based Work = Staffing Flexibility
The future of work is increasingly project-based. Many companies now allow employees to work remotely and are having to be more flexible and creative than ever before. This often results in adjusting to project-based workflows. Independent contractors happen to be a perfect fit for this type of work. They are experts in their respective industries and can bring the specific skills you need to round out a project team.
Once the project is done, so is the independent's contract. They might move on to another project you have, or become a part of your talent community for future work needs. Outsourcing projects in this way is often more efficient than hiring a full-time employee who may become a burden after a project is done.
2. In-Demand Skills at Your Doorstep
Independent contractors own and operate their own business. They have a business name, work for many clients, and choose when, where, and how they work. Most independents provide their own tools and equipment as well. This means they are well-suited to outsourced work, They've quite literally built their business around that model.
On the hiring side, we know it is increasingly hard to find skilled labor—especially in fields such as IT, biotech, and marketing. Independent talent are a great solution to this skills shortage. They can be engaged quickly and for their unique skillset they can bring to your project.
3. Easier Onboarding
One of the downsides to hiring a new employee is the amount of time it takes for them to learn their role. Independent talent, on the other hand, are already experts. There's no training needed. This greatly reduces onboarding time, which is helpful for managers and gets projects started faster.
Initial onboarding procedures such as background checks, contract review, and compliance tasks can be streamlined as well. By using software or outsourcing onboarding to a company like MBO, you can automate tasks like payment and engagement documentation.
4. Simplify Remote Management
It is very common to manage independent contractors remotely when you outsource a project. And, because remote working has become so common over the past few years, it is easier than ever to stay connected and engaged with remote teams. For example, before work begins, set expectations with your remote workers to make sure everyone is on the same page. This will help set the stage for good communication practices.
Remote work technology such as project management tools and video platforms have also come a long way. These tools can provide helpful ways to collaborate and interact with workers. With the right preparation you can form strong, long-lasting relationships with workers, no matter where they are based.
5. Streamline Recruiting
One outsourcing benefit you will feel almost immediately is reduced recruiting time. At MBO, we believe in direct sourcing independent talent. Direct sourcing involves finding talent for a role using your own recruiting resources. By searching for and finding independent talent internally, you can avoid the costly markups of staffing companies.
The right technology is a helpful piece of the puzzle. It can quickly match talent with projects. And it can also automate tasks like onboarding, payment, and engagement documentation. As you work with independent contractors, you can build your own network of known talent. Then, you can deploy these workers on-demand based on the skills you need for a project. This pre-vetted talent can help save you more time on things like compliance vetting and contract administration.
6. Reduce Overall Spend
The market for talent is competitive. How do you attract employees in a buyer's market? With a lot of benefits and an appealing incentive package. Instead, consider outsourcing work to independent contractors to reduce payroll costs. Independent talent offer professional skills without the need for continued employment once a project is done. Further, by direct sourcing this talent, you can reduce the amount of time you spend on recruiting activities, onboarding, and training.
Read Next: See what's happening with the growth of independent workers and the gig economy
Subscribe to our
blog
Get a weekly email of our latest posts sent straight to your inbox
Learn

more

about the MBO Platform
FOR INDEPENDENT
PROFESSIONALS
your independent business with MBO
Engage, scale, and optimize
your independent workforce