5 Benefits of Contractor Management Outsourcing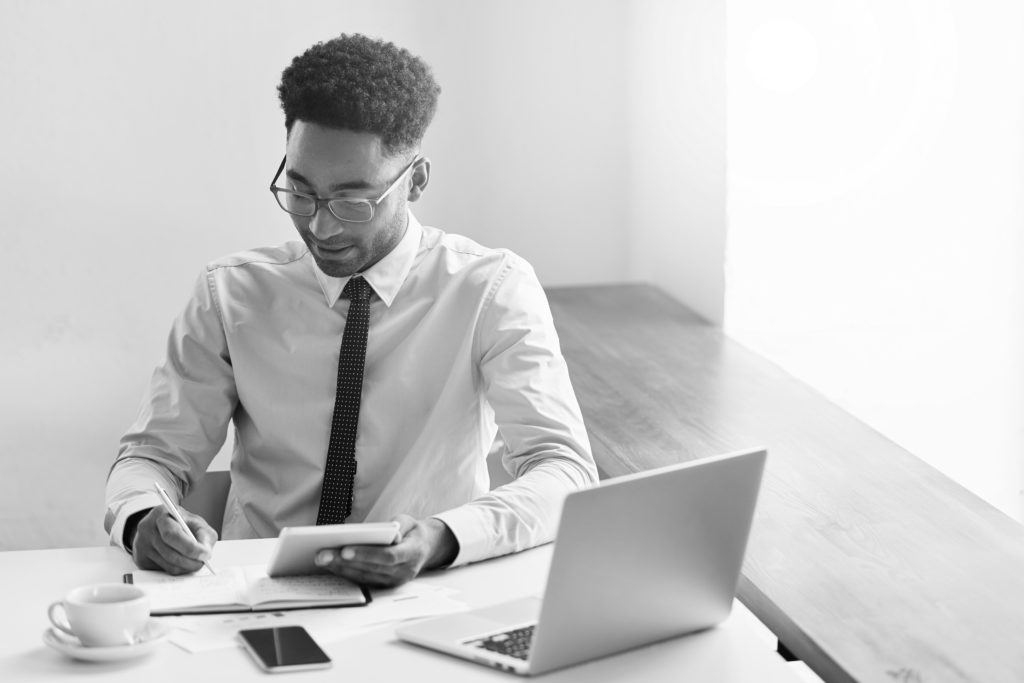 As today's workforce continues to move away from traditional employment and towards an independent contracting model, your company is likely to tap into this valuable talent resource soon—if it hasn't already. The independent workforce provides a flexible way to secure high-level expertise on an as-needed basis.
By 2021, roughly half of the private workforce is forecast to have spent time as an independent worker at some point in their lives. Outsourcing talent on a project basis not only enables companies to engage a population of motivated self-starters who have a high level of specialization within their industry, but it also provides staffing flexibility and lowers employment costs.
Engaging and managing independent contractors involves different rules and procedures than hiring full-time employees. Outsourcing administrative tasks can help your company maintain compliant hiring practices, increase efficiency, and save time and money. Here are five benefits your organization can gain from outsourcing.
1. Simplified Contractor Vetting Process
One of the biggest risks of independent contractor engagement is misclassifying employees as independent contractors. There are a number of federal government, state government, and agency tests to help determine worker classification, but these tests can be contradictory and complicated.
Outsourcing vetting can make this part of the hiring process much more manageable. Vendors like MBO Partners has an established methodology for evaluating and engaging independent workers that can minimize and even eliminate misclassification risk.
2. Flexible Contractor Engagement Options
There is no standard independent professional. The people you want to engage will come from different backgrounds and have varying levels of experience with independent employment. Some may be very clearly self-employable, and others may not be. Working with a vendor that provides flexible engagement options can help ensure your company is able to offer an optimal solution for everyone.
MBO Partners provides four engagement solutions that are designed to meet the different needs and requirements of independent contractors. Payroll services function most similar to a standard hourly payroll or W-2 arrangement for non-self-employable contractors, while independently qualified businesses can engage on a limited (Business Services), full (Corporate Services) or corp-to-corp Basis (Vendor Services) as suits their needs.
3. Reduced Time-To-Fill for Contractor Assignments
Outsourcing the vetting process and providing flexible engagement options helps reduce time-to-fill, which can save your HR department valuable time. In conjunction with outsourcing these activities, a private talent community can help keep time-to-fill to a minimum and increase the likelihood of re-engagement with independent talent you've successfully worked with in the past.
A talent marketplace such as MBO's marketplace, allows organizations to engage skilled independent contractors for consulting jobs with their company. Utilizing a talent marketplace can help your company build a network of known and vetted independent talent, pair qualified talent with available opportunities, and foster ongoing engagement by providing projects to this community.
4. Standardized Independent Contractor Payment
Standardizing payment of your independent workforce can help save your business time and money. Software services allow for automated payment, which is convenient both for your company and for the contractors you work with. Most software uses an Automated Clearing House (ACH) system to move money from your company's bank account to your independent contractor's bank account. Depending on the service you use, there may be an associated monthly fee.
MBO's Business Center is a compliant, streamlined, and automated way to pay your independent workforce, and provides access to historical data, payment timelines, and customized invoice options.
5. Cost Savings
Today's market for talent is increasingly competitive, and that means rising costs for benefits packages and other incentives that accompany traditional employment. One of the many advantages of engaging independent professionals is a reduction in overall spend and administrative costs.
By outsourcing various steps of your engagement program, you can minimize compliance risk, decrease the amount of time hiring managers spend on recruiting activities, and save money by directly re-engaging talent.
To learn more about how MBO Partners can help with administrative tasks for your independent workforce, contact us today.