6 Ways to Prepare Your Enterprise to Engage Top Independent Talent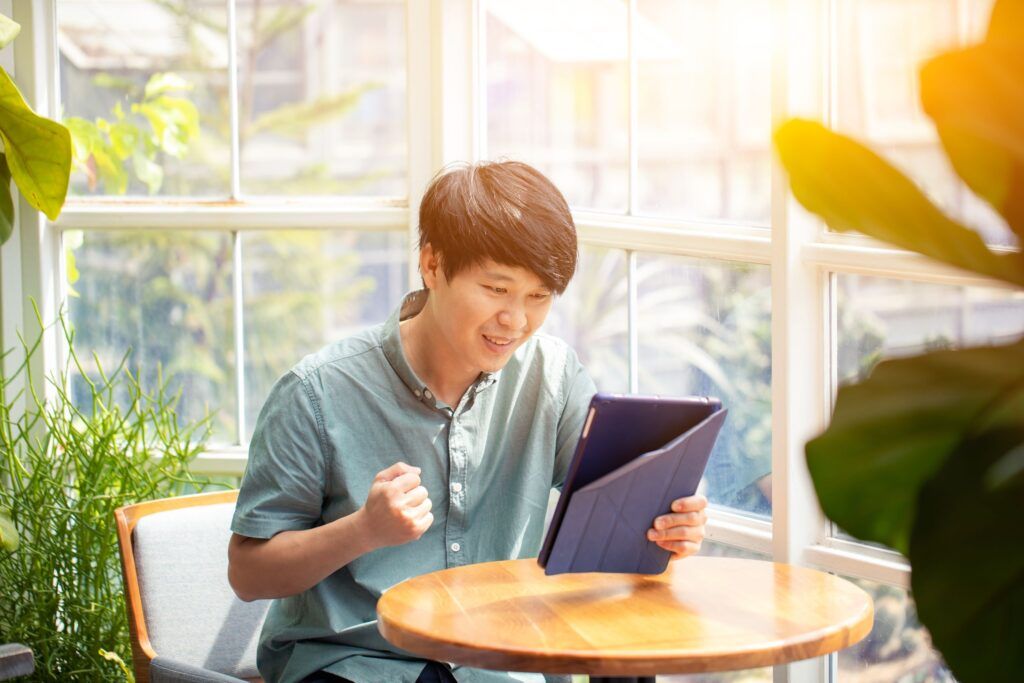 Key Points
Enterprises are fast seeing the incorporation of contingent labor into the workforce as a competitive differentiator and enabler of enterprise readiness.
To achieve the highest value from independent contractor engagements leaders must lay groundwork across people, process, and technology.
With the right knowledge and preparations, you can implement a talent marketplace of independent professionals for whom you are the Client of Choice.
The fractional or blended workforce, a mix of full-time employees and contingent labor, is fast becoming the new normal in the enterprise space. In fact, today, one in three workers in enterprises are contingent. When organizations leverage a strategic mix of independent labor, full-time employees, and even offshore talent, we refer to this as an "optimized workforce."
Independent contractors were once considered more tactical than strategic, more staff augmentation than competitive advantage. Partly due to the Great Realization, this situation has changed. Specialized and in-demand skills are becoming less available in full-time roles as more workers with the needed qualifications go independent. As companies deal with talent shortages for in-demand skills that now increasingly reside in the independent talent pool, there will be greater use of highly skilled contingent labor.
Enterprises practicing Workforce Optimization are fast seeing this business imperative as a competitive differentiator and enabler of enterprise readiness. Companies seek more flexibility to improve speed to market and to pivot quickly as economic changes demand. Savvy executives know that a workforce strategy that includes independent talent can support the needed flexibility, and they are considering how to accomplish this.
Achieving the highest value from your independent contractor engagements takes planning and preparation. Leaders must lay groundwork across three familiar facets of the enterprise: people, process, and technology. These six key actions, organized by facet (though each action has a bit of all three), can prepare the enterprise to include independent talent in the company culture and the work environment.
People:
Create a Positive Work Experience
A positive work experience helps ensure a seamless team integration of full-time employees and independent professionals. On the employee side, make sure that your organizational culture naturally includes contract staff as trusted colleagues. On the independent talent side, reflect this inclusion by including contractors wherever possible. For example:
Extend inclusion beyond meetings to social activities (online and in person).

Celebrate events like birthdays, weddings, and new babies among your independent talent team.

Publicly recognize excellence among your independent talent.

For long-term contractors, consider giving them the same paid holidays as your employees.



Practices like these can greatly enhance your contractors' work experience. They can also help you compete with other enterprises trying to attract high-value independent professionals and make you a Client of Choice.
People: Optimize Flexibility
Your independent talent will not be a homogenous group. Some will be digital nomads. Some may live in faraway time zones. They will have different daily schedules and may have varying internet quality. Make sure you have accurate expectations of working relationships and accommodate situations and preferences as much as possible when scheduling meetings, using communication channels, and setting deadlines. Control over when and how one works is also a key tenet of ensuring compliance with independent contractor status.
Process:
Structure Independent-friendly Processes and Policies
Accommodate more than one type of independent contractor engagement to make sure you can offer something for everyone. In terms of on-the-job engagement, create processes that can remove slowdowns in day-to-day work.  Technology can be your friend here (see below), but it's important to envelop the tech tools with processes and policies that effectively support the independent talent on your teams.
Technology:
Establish a Streamlined Onboarding Process
Independents value clients who make it easy to work with them. A streamlined onboarding process is essential for retaining your independent talent. Technology is a key enabler of independent contractor engagement through process automation and digital document management. Onboarding can be accomplished in a few days instead of a week or more. Make sure that the process encompasses all the elements that an independent professional will need to begin work right away, including any required training and appropriate access to systems and online spaces. Make sure that they know who to contact if issues or questions arise during onboarding and that those contacts are poised to respond promptly.
Technology: Implement Digital Interaction Tools
Going digital for work activities enhances enterprise readiness and can keep productivity flowing. Digital tools can also help with employee/contractor workforce integration. There are a lot of choices on the market that are geared toward enterprises. For most companies, these are the baseline tools to consider:
Collaborative communication

like Slack, Microsoft Teams, or Google Chat. This lets team members talk on the fly and can also be useful for keeping important conversation threads together. These can also be useful for asynchronous discussions, allowing work to proceed without being slowed by time differences. Leverage your IT team to enable contractors secure access to your existing workflows, all while maintaining critical security controls.
File sharing

like Microsoft SharePoint or Google Drive. Keeping files in the cloud with customizable access for viewing and editing is time-zone independent and avoids the need to track multiple versions of the same file.

Project management

like Basecamp, Asana, or Smartsheet. Like file sharing, this allows access according to permission level and can be worked with anywhere, any time.



Implement the digital tools that make the most sense for all members of your workforce and implement them in preparation for including independent talent.
Technology: Use a Talent Marketplace
Strategic deployment of independent professionals means building a talent pool, or a pre-vetted, ready-to-work virtual talent bench. Your pool comprises known contractors who have needed skills and who work well within the organization's culture, and your bench goes a step further to pre-vet and qualify for immediate engagement. Building a robust bench that meets the needs of management across the enterprise is most effectively done through direct sourcing—with managers selecting, qualifying, and hiring candidates—rather than through staffing agencies. One reason is that the independent workforce you build is too numerous to carry the costs of such agencies. Further, direct sourcing (coupled with streamlined onboarding) supports a significantly faster route to having talent on the job.
Direct sourcing is most effective through a talent marketplace. There are several such platforms, and a few of them offer services specifically for enterprises. The most strategic approach is the implementation of a talent marketplace that can integrate with other enterprise systems. Significant results have been achieved by such initiatives in a range of enterprises including Big 4 consultancies, software companies, and healthcare firms. Speed to hire, flexibility, cost-effectiveness—it's all there.
While the end goal for many enterprises may be an integrated internal talent marketplace, the steps to get there may be different for different enterprises. There may need to be some cultural adjustments made within the company as managers and HR staff learn about and incorporate direct sourcing through an enterprise-focused talent marketplace platform. You may want to pursue the preparation points above in tandem with one or more pilot projects using an external marketplace. Teams or departments that are most enthusiastic about the value of a fractional workforce can be good test subjects to learn about direct sourcing in a talent marketplace. With the knowledge gained from cultural adjustments and pilot initiatives, enterprise leadership is equipped to go ahead with an internal marketplace.
With the right knowledge and preparations, you can implement a talent marketplace that seamlessly onboards vetted independent professionals for whom you are the Client of Choice. Enterprise readiness, productivity, and bottom-line savings are just three business benefits you can realize through this blended workforce strategy.

Subscribe to our
blog
Get a weekly email of our latest posts sent straight to your inbox
Learn

more

about the MBO Platform
FOR INDEPENDENT
PROFESSIONALS
your independent business with MBO
Engage, scale, and optimize
your independent workforce