5 Traits of the Modern Independent Workforce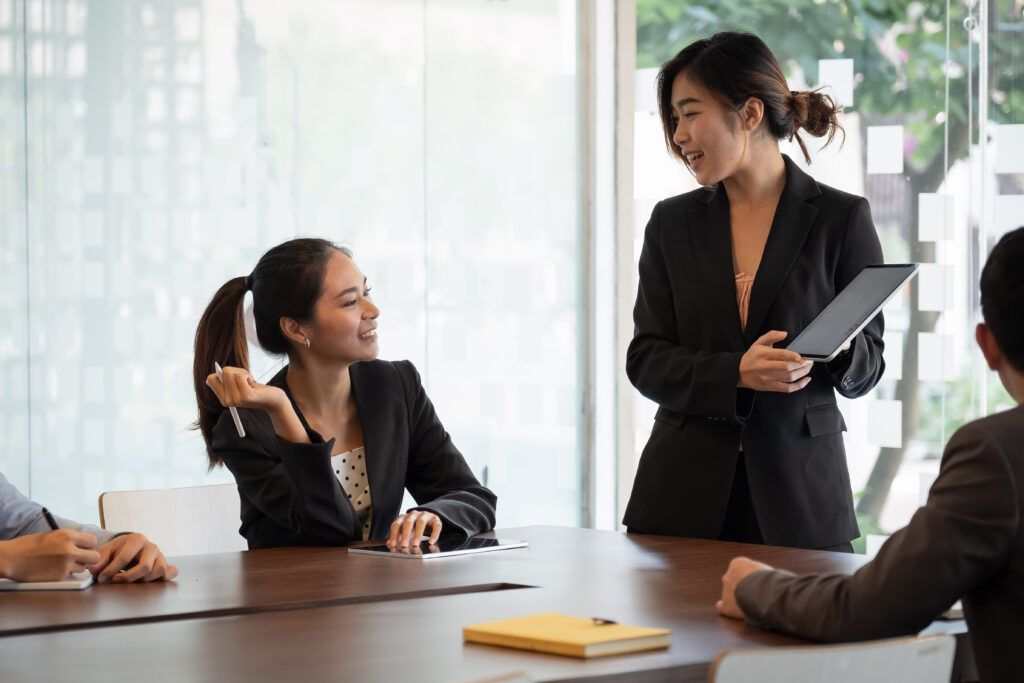 An expanding segment of the labor market, the independent worker provides businesses with professional experience.
The workers are taking advantage of the freedom and lifestyle independent work provides.
Independents said they had greater control over where and how they work.
The modern independent workforce embraces technology, works from anywhere in the world, and finds satisfaction in building a career out of their passion. These workers are finding their place in America's larger workforce, bringing skilled expertise to fill critical job openings while enjoying the flexibility and lifestyle independent work offers. Organizations are increasingly recognizing the value independent professionals bring—from in-demand skills and staffing flexibility to cost savings and increased efficiency—and 61% say they plan to hire more contracting freelance or consulting workers over the next three years.
As this workforce begins to play a critical role in the workforce strategy of organizations across the board, it is an indication of how work will look in the future: project-based work that can be outsourced rather than hiring for a defined job role. Below, we explore five traits independent professionals bring to the table.
1. They are a Powerful Economic Force
Independent work is or has been a part of nearly half of American's careers, and these workers make a positive dent in the economy. In 2018, independent professionals generated about $1.28 trillion of revenue for the U.S. economy—that's equal to about 6.2% of U.S. GDP.
The number of people working as full-time independents, those who work more than 15 hours each week, are also significant earners. About 20% of this group earn more than $100,000 per year. Independent work is a way for many Americans to make ends meet whether that take the form of using a marketplace to find occasional work or side gigs, or taking the leap and starting their own business.
2. They Choose to Work Independently
Of course, independent work isn't for everyone. Over the past year, a strong payroll jobs market along with a low unemployment rate has allowed those who work independently but would prefer a payroll job (Reluctant Independents) to return back to traditional jobs. In 2019, fewer than one in five independents identified as Reluctant. On the other hand, the number of people choosing to work independently has remained steady, rising from 66% in 2012 to 81% in 2019. These cyclical forces have further allowed people to work the way they want, be it in an independent or traditional job.
3. They are Highly Educated
Full-time independents are a well-educated group—40% have 4-year college degrees or higher and 17% have advanced degrees. These skilled professionals are particularly helpful to organizations experiencing talent shortages. They can be engaged on an as-needed basis, helping companies secure much-needed expertise when and where they need it most.
4. They are Satisfied with Their Work
Satisfaction is an important part of any career and even though their work differs from a traditional job, independent professionals are no exception. Overall, independents are satisfied and optimistic about their work. More than 75% of full-time independents said they were very satisfied with their choices and path, an increase from 63% in 2015.
Many factors play into satisfaction. When compared to traditional job holders, independents said they had greater control over where and how they work, had more interesting work, and had clients or an employer who appreciate the quality of their work. Additional components contributing to satisfaction include flexibility and the ability to pursue a passion or interest.
5. They are Savvy Networkers
Advances in technology have created a world where networking is second nature. Independents are using their networks to find, secure, and collaborate on work. Digitally native Millennials, who tend to be most comfortable with social media and technology, are most likely to incorporate emerging online platforms into their networking routines with 38% using talent marketplaces to find work.
To learn more about the modern independent workforce, check out our State of Independence research.
Looking for work as an independent consultant? Join our marketplace to search for your next project
Subscribe to our
blog
Get a weekly email of our latest posts sent straight to your inbox
Learn

more

about the MBO Platform
FOR INDEPENDENT
PROFESSIONALS
your independent business with MBO
Engage, scale, and optimize
your independent workforce