Talent Network Management: Tips for Being the Client of Choice for Top Talent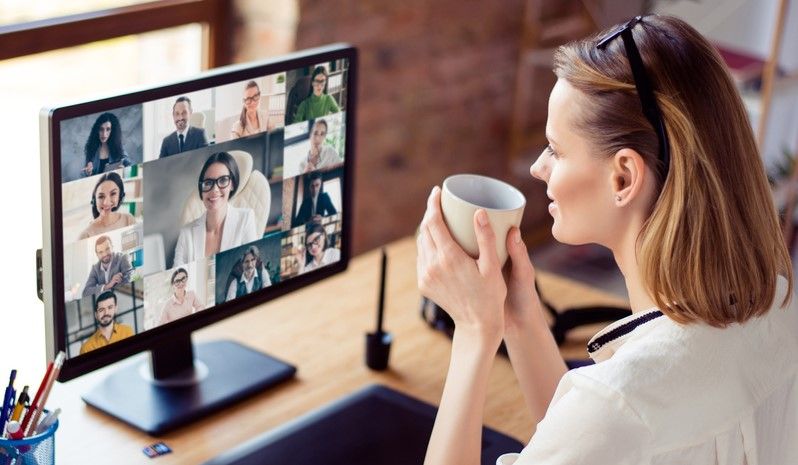 Key Points
Creation of a talent network is key for acquiring and re-engaging contingent labor.
Nurturing your talent of choice through a talent community can help make you a Client of Choice.
Being a Client of Choice for highly valued independent talent can make a significant difference in speed to market and competitive advantage.
Competition for top independent talent is getting fiercer in today's workplace. With many in-demand skills and top performers only accessible through contract engagements, insightful enterprises have seen the importance of attracting independent professionals to their brands.
Once these professionals have been attracted and proven to be a good fit for the work and the company, another question arises. How can an enterprise keep them interested in continuing to engage? Said another way, how can an enterprise become a Client of Choice for the independent professionals it wants to continue engaging?
The first part of the answer is to create a talent network of the contractor population that has engaged with the enterprise. The second part is to turn that network into a talent community.
Talent Network vs. Talent Pool
Business experts and media talk about talent networks and talent pools. What's the difference? There isn't one. The two terms are used interchangeably, and both refer to a body of independent professionals who are vetted, have proven skills, and work well within the organization's culture. Put more simply, these are the people with whom that company wants to keep working.
Business benefits of a talent network include:
Quick deployment of needed expertise

The ability to quickly adapt to changing needs

Strategic planning assistance (because you know who is at your disposal when planning)

The opportunity to build a beneficial relationship with your brand



A talent network can reside in various places such as a spreadsheet (not a good choice), a database, a made-for-purpose cloud platform, or an external talent marketplace. The primary goal is to retain and manage the information about each network member so that re-engagement can be easily accomplished. This network, along with a workplace structure that supports independent talent, allows hiring managers across the enterprise to locate and hire vetted professionals who are already familiar with the company.
Without question, a talent network is key for acquiring contingent labor, the part of a fractional or blended workforce that is becoming a must for success across all industry sectors. You can find and engage talent from various sources including:
Company retirees who want to work as contractors

Job candidates who didn't make the final cut for employee slots

Referrals from current employees or contractors

Public talent marketplaces

Conferences

Social media platforms



As important as it is, a talent network is a one-way tool. It helps the enterprise bring in its talent of choice, but what if the desired talent doesn't want to be brought in? Many independent professionals in today's market can choose where and how they engage. Though you may have a database of preferred talent, there's no guarantee they'll be available or willing to enter a contract when needed.
Managing Your Talent Community
Turn your talent network into a two-way relationship by nurturing a community. An independent talent community can make you the Client of Choice for your talent of choice. Many enterprises have established communities of interest or practice within their employee populations. Some also have customer or vendor communities. A talent community is structurally similar, but it may not have the same features.
Think of your independent talent community as a cross between employees and customers. Said another way, combine best practices from HR and marketing when creating the community. Including network members in employee programs, as far as legally possible, can avoid perceiving independent professionals as "second string," disposable, or temporary workers. Consider employee perks that extend beyond the workday. For example:
Make all or part of your employee loyalty program available to independent talent, particularly if these are simply discount codes.

Give them the same branded swag you give employees or allow them to purchase it.

Publicly acknowledge excellent performance in your independent workforce.

Include a channel for your talent network in your real-time chat platform.



From a marketing standpoint, create the same sorts of campaigns and programs that are implemented to attract and retain customers. For example:
Find ways to segment your talent network and create communications appropriate for each.

Use email campaigns to keep talent engaged and proactive.

Use a web space for your independent talent that lists available projects, shares important news, and answers frequently asked questions.

Set up a network-specific blog that can include contributions from members.

Offer links to business news that is of value to independent professionals.

Conduct informal meetings or webinars to discuss what's going on in the company, initiatives that include independent talent, or other topics of interest to network members.

Consider hosting regular events – educational, social, or networking – in real life or virtually, that keep talent engaged with your brand



Assign a moderator for your talent community who can encourage interaction among members, spotlight contract openings of interest for certain skills, and bring other important information to the group. This person can also be an advocate and connector within the company, making hiring managers aware of community talent. For example, they could send periodic internal emails spotlighting community members and their expertise or share the accomplishments of independent professionals who work on teams around the company. This kind of activity helps spread the word about top talent to new hiring managers and increases the opportunities for contractors to continue engaging with the company.
Being a Client of Choice for highly valued independent talent can make a significant difference in speed to market and competitive advantage. Creating and managing a talent network can help track professionals with the skills and abilities that fit your company and needs and onboard them easily. Creating and managing a talent community can motivate independent talent to make your contracts a high priority and deepen their relationship with your organization.
MBO Partners Community & Nurturing services may be of interest if you want to take your programs to the next level.
Subscribe to our
blog
Get a weekly email of our latest posts sent straight to your inbox
Learn

more

about the MBO Platform
FOR INDEPENDENT
PROFESSIONALS
your independent business with MBO
Engage, scale, and optimize
your independent workforce