How Enterprise Organizations Can Benefit from Engaging an Executive Coach for their Workforce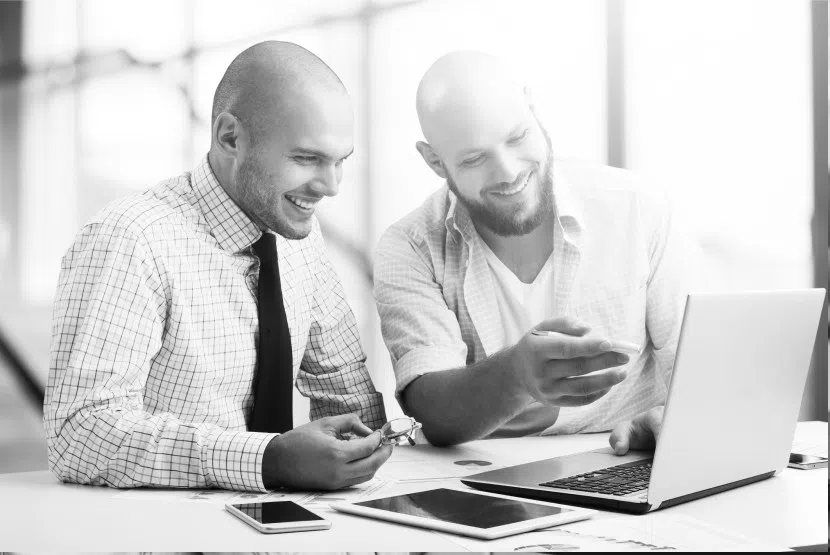 In today's post, Melisa Liberman, host of upcoming MBO webinar "Using an Executive Coach to Accelerate Your Career Revenue" and an executive coach specializing in tech leaders, offers actionable tips for enterprise organizations considering engaging an executive coach for their workforce.
What does an executive coach do?
At a high level, an executive coach helps guide their clients to accomplish their goals. An executive coach typically combines teaching (based on their own experiences) with extensive questioning to help the client
Gain clarity,
Develop strategies,
Identify existing roadblocks,
recognize future obstacles,
overcome challenges, and
to gain the self-awareness required to unlock their potential.
How can enterprises engage executive coaches for their workforce?
Enterprises can engage executive coaches through multiple sources:
Companies that offer coaching as a service
Coaches who manage their own practices
Former company executives who have become coaches
What should enterprises look for when engaging executive coaches?
Enterprises can engage coaches to support various employee levels and goals
"It can be lonely on the top." Executive and C-level benefit from a neutral sounding board, an external perspective and someone who has "been there, done that."
Mid-level. Mid-level employees can benefit through coaching, and in turn, increase their value to the enterprise. For example, a coach can support a mid-level employee to

Demonstrate company commitment to the employee's growth by offering them a coach
Learn to manage priorities, boundaries and communication
Build stronger relationships, including navigating difficult internal and customer relationships
Elevate their professional presence and influence, through verbal and non-verbal communication and strategies
Implement managerial and leadership skills using the employee's real-world scenarios as case studies
Are there any risks to engaging a coach for your workforce?
When an enterprise engages a coach on behalf of its employee, there can be a potential conflict of interest to manage.
The enterprise could be looking for the coach to accomplish specific goals with the employee and, as a result, create an "agenda" for the coach.
This dynamic can create a conflict for the coach, as he/she should be able to engage the coachee from a neutral place and without his/her own interest in the outcome. The coach may hesitate to dig into certain areas (e.g. job satisfaction) because they've been hired by the enterprise.
And, the coachee may feel like the coach has a motive. They may question why the coach is asking certain questions or assume the coach is directing them in one way or another, even if the coach has no agenda. The coachee may hold back in sharing the full picture with the coach because they aren't able to fully trust the coach.
One way to overcome this conflict of interest is to establish clear rules of engagement in the beginning of the coaching relationship. This can look like:
Having a meeting between the enterprise/person hiring the coach, the coach and the coachee to set up boundaries.
Making it clear that the coaching relationship is 100% confidential and that the coach, even though hired by the enterprise, will not be sharing any information back to the employer. And, if the employer has a certain set of goals in mind, that those goals will be communicated with both the employee/coachee at the same time and no back-channel has been created.
What types of workers are most receptive/in need of coaching?
Coaching is most effective when the coachee is
open to personal and professional growth,
open to take personal responsibility for their outcomes,
willing to be vulnerable, and
willing to trial and test out new strategies, new ways of thinking, and tackle their goals head-on.
What types of organizations are most suited to executive coaching needs?
Organizations can gain a lot of benefit from hiring an external coach to support selected employees.
As a coach, I've worked with enterprises of all types and sizes. The common denominator has been that these organizations see a benefit if their employees growing and building new skills.
The organizations benefit from direct and indirect results such as:
An employee who learns to manage more effectively drives more results and contributes to employee retention
An employee who reaches his/her goals more quickly and predictably
An employee with improved professional relationship-building skills
An employee with improved job satisfaction and associated corporate loyalty
Goodwill from the investment in an employee's growth
An employee with improved executive presence that can lead to results such as increased sales or customer expansion
For more
In the webinar, Melisa will discuss:
What an executive coach does
Why you may need an executive coach
How to find a coach that is the best fit for you
What to expect from executive coaching
View Melisa Liberman's website and find her on LinkedIn.
About the author
Melisa Liberman is an executive coach who coaches fellow tech leaders helping them find, land and thrive in their dream jobs, including as an Independent Consultant (IC). She offers a unique approach to her coaching clients, by combining her extensive industry and domain expertise with the mindset tools and strategies from her life coaching certification. Visit our App Store to book a consultation with Melisa.

This post is a guest contribution from a member of our MBO Advantage community. MBO Advantage is MBO's premier membership program that offers dedicated, personal support to independent professionals so they can maximize the value of their expertise.
Subscribe to our
blog
Get a weekly email of our latest posts sent straight to your inbox
Learn

more

about the MBO Platform
FOR INDEPENDENT
PROFESSIONALS
your independent business with MBO
Engage, scale, and optimize
your independent workforce