Post COVID-19 Workforce Trends: What a New Normal Might Look Like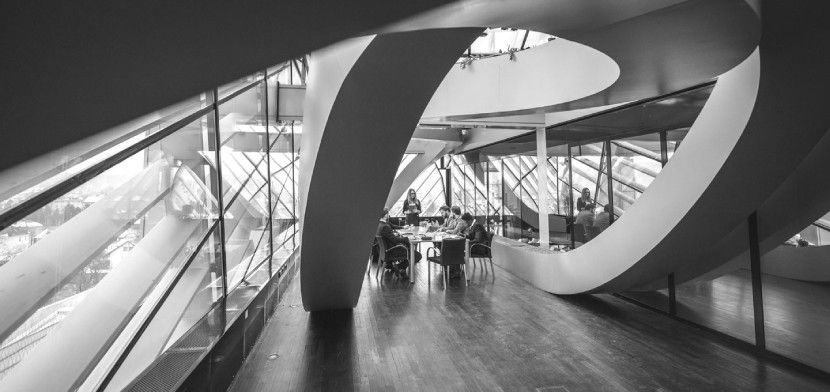 There have been non-stop updates about our current status here in the U.S. and globally over the past couple of weeks— both from a health and economic perspective. However, I'd like to take a few minutes to think about the future of work, and what a 'new normal' could look like.
Returning to Work
Those who have found themselves unemployed will be looking to get back to work. Twenty-two million people in the U.S. have filed for unemployment in the last four weeks. These people are going to need to get back to work across multiple industries, and we should expect to see new jobs and industry surges.
There will most likely be an influx in people going on their own as independent workers. People go independent for various reasons, including the desire to improve flexibility and control. Maybe people need flexibility as schools aren't back, or they worry about needing to care for an aging parent, or they feel that independent work lets them spread their risk of layoff across multiple clients. MBO Partners' own State of Independence Report from 2019 digs into some of the trends we saw before this crisis.
Remote work will no longer be 'acceptable' – instead, we'll see a shift to it being expected and/or encouraged. We're seeing the early push in this from the 28% rise in remote roles posted on LinkedIn in March. The notion of people working the way they want, where they want, for who they want will balloon.
There will be cross-industry migration. We've already seen a short-term spike in tech firms hiring in Engineering, Product, Marketing. How will that continue?
A Changing Talent Landscape
Talent demands will shift in the coming months focusing on niche players and subject matter experts. Furthermore, I'd expect there to be continued emphasis on up-skilling and re-skilling workers.
Leveraging high growth talent pools will continue, leading to a leaner talent acquisition strategy. Long lead times and high mark-ups on talent won't cut it. Direct sourcing and rapid talent access/deployment will win, positioning talent clouds and platforms as the go-to.
The negative press surrounding the gig economy has been replaced with improved knowledge and understanding of this population's value. Further, I'm pleased to see that people realize that the gig economy isn't simply 'Uber Drivers'. Instead, there will be a continued realization that independent work is highly knowledge-based. With 41 million independent workers in the U.S. generating nearly $1.3 trillion in economic impact each year according to the State of Independence, it's important to remember that 85 percent of that revenue is generated by less than half of that population— full-time independent workers.
Attitudes to Delivery
The empathy-first culture of engagement and understanding will trump pure execution.
Efficiency will be king. Doing things more lean and agile has never been so important. Many companies including the largest in the world have reduced their workforce. If these companies survive and perhaps thrive in these circumstances, how many will they re-hire? At MBO, we've discussed how different forces are impacting the modern business model.
Firms that have established trust now will win in the future.
Firms offering 0% financing for cars, etc. or restaurants offering $0 delivery fees now is great – a huge help for many. These firms who established trust by helping customers now will thrive in the future, and in my opinion, could have customers for life if this attitude to buyers continues beyond this crisis.
There's a flip side to the previous point though – if there's so much 0% and pricing relief, what will be the long-term impact on independent talent being able to get a good rate for their services? We may come out of this with a hugely pressured, price-controlled market established by the leading brands who have the leeway to do so. Talent may become commoditized in some areas, with the perspective that they are lucky to have worked given what's been going on.
Innovation & Beyond
Social integration technology and apps focused on supporting your community (both at work and personal) will continue to see adoption. If Harvard researchers are right about social distancing measures needing to continue into 2022, we should expect continued changes to human behavior/interaction.
Like Zoom has become the default for all meetings (growing from 10m – 200m customers in just three months), other companies and industries could be hugely transformed, seeing a spike in adoption. Telehealth for example, which has largely been seen as a novelty in the past couple of years could become the new normal— sparking innovation in work, technology, and behaviors. We should expect the same to happen in remote learning and online training platforms, possibly seeing talent pooling become a new norm in innovation.
Whatever happens, it is fair to say that life, work, and society will be different in the coming months and years. Hopefully, we are all open to change and embrace this new normal.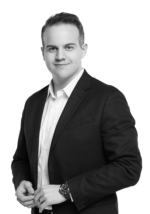 Kristian Rayner is an Account Executive at MBO Partners. He supports Executives and Talent Leaders at professional services firms to transform their workforce model to leverage independent talent. After spending the past decade supporting the world's leading professional services firms and F500 companies implement new technologies and business models, Kristian has a strong understanding of the market and upcoming trends around the future of work. Having worked with both start-up tech firms and established market leaders, he has established and nurtured relationships at leading firms including Deloitte, HP, PwC, and Microsoft. He holds a BS from Keele University.
Subscribe to our
blog
Get a weekly email of our latest posts sent straight to your inbox
Learn

more

about the MBO Platform
FOR INDEPENDENT
PROFESSIONALS
your independent business with MBO
Engage, scale, and optimize
your independent workforce