4 Contingent Workforce Engagement Strategies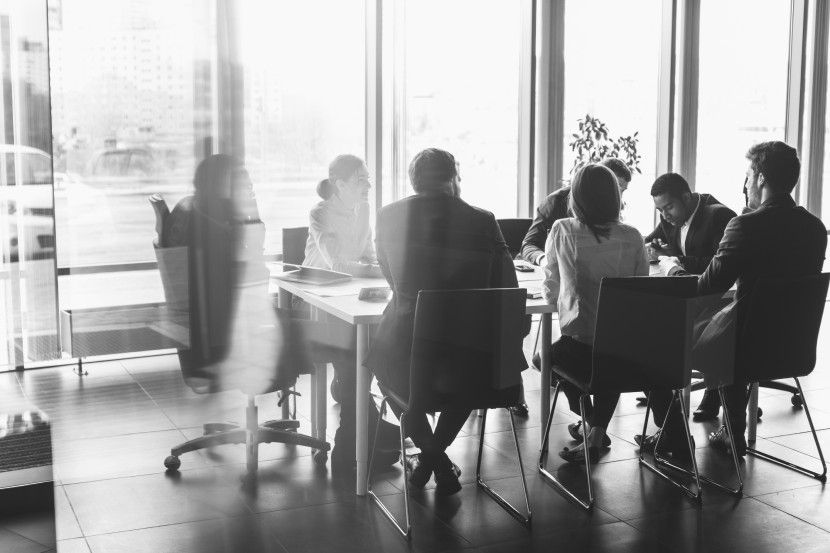 Over the past several years, the independent contractor-client relationship has seen some dramatic shifts. In order to attract and retain top talent form a pool of 41 million Americans who work as consultants, freelancers, contractors, temporary, or on-call workers, enterprises must develop new processes, policies, and practices to become a Client of Choice—independent talent's first choice in client partnership.
If creating highly adoptable and effective programs for contractor engagement were the end of the story, it would be easy. However, organizations are looking to engage independent talent while creating efficient, scalable processes that also mitigate business, co-employment, and misclassification risk.
Enterprises have different thresholds when it comes to acceptable risks; some may be far down the path of implementing independent worker engagement programs, others may be resistant and more conventional in their approach. Across the marketplace, these differences can be represented graphically along a continuum.
This continuum showcases the spectrum of independent worker engagement mentalities—ranging from highly restrictive to the most progressive, Client of Choice.
In its simplest form, the traditionalists will find themselves on the left of the continuum, while the innovators on the right-hand side embark on a path to Client of Choice status.
1. Highly Restrictive Engagement
There remain a few organizations that do not want (nor allow the use of) independent contractors. These highly restrictive organizations may operate as such due to the risk landscape, or they may believe that it is simply not worth the investment and compliance efforts. It is worth noting that highly restrictive organizations are as much attitudinally against the use of independent talent as they are restrictive in practice.
However, this doesn't necessarily mean that these organizations are made completely of full- and part-time workers. When an organization is highly restrictive, they may not always have complete visibility into how enterprise managers engage independent talent. With no policies in place, managers engage through back door channels, and, with limited oversight, the very risk these enterprises are attempting to avoid is exacerbated.
2. Reactive Engagement
Many enterprises have begun to conduct business as reactive independent contractor engagers; allowing independents to work for their company on an as-needed basis only. These enterprises have very little in the way of formal policies and processes to clear the path to independent contractor engagement.
For those in the executive suite looking to be a Client of Choice, settling for an allowed restrictive status is far from ideal. It runs the risk of losing the already-engaged independent talent, forcing them to look outside your organization for their next client.
It is important to note that these reactive organizations have issues not just in policy and procedure, but also in attitude. It is possible for a company to move from this state to become a Client of Choice, but only with behavioral shifts, executive buy in, and an extensive revamp of policies and procedures.
3. Progressive Engagement
We find that most enterprises engaging independent talent are progressive. These companies allow independent contractors corporately and may even, at an attitudinal level, champion the use of independent talent. However they generally have very little in the way of processes or policies for proactive engagement and management of the independent talent.
As such, it often takes an independent contractor a very long to time get in the door of an enterprise. Procurement, human resources, talent, legal, and contracting teams are now challenged with collectively collaborating to address the question of, "what do we do now?" While all teams and functioning bodies of an organization have the best intentions for independent contractor engagement, in the progressive organization, the structure to effectively engage and get the maximum benefit from independent talent is not there.
4. Full Engagement
The goal is to progress toward a fully engaged status. The major difference between progressive and engaged organizations is not just in attitude, but an adjustment in processes. More than being allowed, independent contractors—and the use and leverage of independent service professionals—is encouraged, and the corporate value is clearly defined by all executives and departments.
Further examples of this dedication include the beginning movements in policies and procedures that make sourcing, engaging, paying, retaining and re-engaging independent talent both simple and compliant.
Becoming a Client of Choice
Once policies and procedures are in place, it's important to sound the horn, so to speak.
A number of organizations, such as KPMG and UnitedLex, have declared that they want to attract independent contractors and have adopted an understanding that leveraging independence is not only necessary, but also strategically healthy.
From an organizational standpoint, human resources and procurement teams, along with key stakeholders, have gotten together to collectively build out processes and policies to get independent contractors to find their company and stay engaged. There has become a strong demand from the independent talent population for a program that would introduce a job board or way to find work, keeping them engaged and their project pipeline full. MBO Partners has answered this call in their own right, developing our own platform.
Organizations have begun to carve out their own solutions as well, building off of their existing talent processes and career sites, as they shift their focus to letting independents know, "you're welcome here. We've got opportunities and can keep your project pipeline full."
To learn more about the benefits of becoming a Client of Choice, contact us today.
Subscribe to our
blog
Get a weekly email of our latest posts sent straight to your inbox
Learn

more

about the MBO Platform
FOR INDEPENDENT
PROFESSIONALS
your independent business with MBO
Engage, scale, and optimize
your independent workforce