Workers Comp for Independent Contractors: Are You Covered?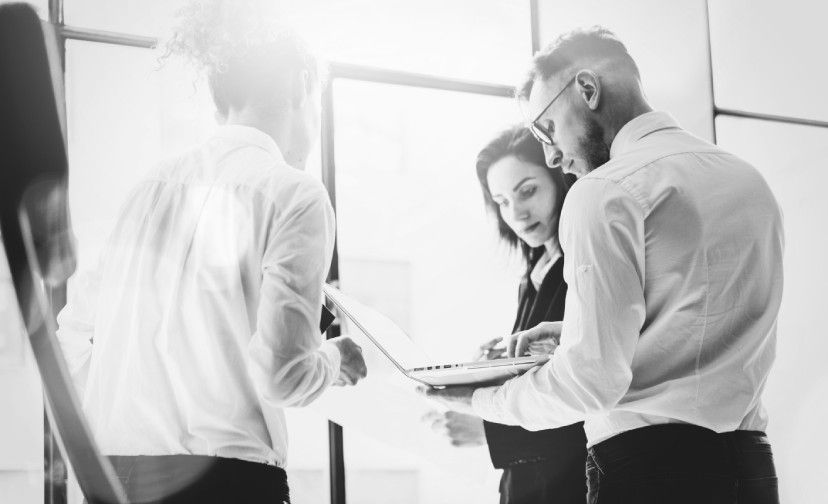 A common question on the minds of enterprises, staffing firms, and on-demand platforms is: how do we solve for worker injury and workers' compensation when engaging independent contractors? It's a hot-button problem with tangible risk, particularly in light of the many lawsuits continuing to underline the issue. As an enterprise, it's time to start thinking about the risks associated with independent contractor injuries, and putting solutions in place to make sure you and your independent workers are protected.
These solutions may be complex, and likely won't look the same for every enterprise. But that's a good thing. Enterprise/independent contractor relationships can differ immensely from one another, and no one insurance policy can effectively tailor to the many types of jobs and contracts. While the insurance industry has historically been rigid and resistant to change, progressive insurers have begun to create flexible options that work with the variable needs of the contingent workforce.
Specific to Workers' Compensation, there are many facets to consider—protecting workers against injury, helping workers who are injured on the job, and shielding enterprises that engage independent workers from injury-related litigation. It's a fluid, germinal faction of the insurance industry, but it's an exciting one. Here are five important questions to help you navigate this new terrain:
1. How Does Insurance Impact Independent Professionals and Worker Classification?
Before you start with the insurance question, make sure your independent worker vetting, compliance, and contracting processes are in order. For example, each of your contracts—supplier, provider, and overall terms and conditions—should have clear insurance and indemnity provisions, reviewed by counsel. This is one of the first things insurance underwriters will review and indemnity provisions are arguably even more important than insurance, as proper classification is the primary line of defense.
2. What is Workers' Compensation Insurance?
'Work Comp' is statutory coverage historically designed for W-2 employees. While regulations vary from state to state, its structure is focused more on 'return to work' style benefits, consistent with employer/employee relationships. Although policies can be structured to include independent contractors, the coverage benefits on a standard form don't lend themselves perfectly to most independent contractor arrangements. There's also the potential to misclassify independent contractors and employees if policies aren't properly understood and structured correctly.
3. Can an Independent Contractor Purchase Their Own Workers' Compensation Policy?
Individual Workers' Compensation policies for sole proprietors and independent contractors are available. These policies vary by state and type of service, but typically prices range from $350-$1,200 annually for most independent contractors. However, as a general rule, sole proprietor independent contractors are not required by statute to secure Workers' Compensation and many will choose to work without the requirement in place.
When independent contractors do not have Workers' Compensation insurance and an injury occurs, they may retroactively sue the company for misclassifying them, therefore neglecting to provide Workers' Compensation insurance. Because the lines between independent contractor and employee can be so hazy, lawsuits of this nature often end up in the independent contractor's favor.
4. What is Occupational Accident and Contingent Liability Insurance?
The trucking industry solved the problem of independent contractor on-the-job injuries decades ago through Occupational Accident and Contingent Liability insurance. Occupational Accident insurance provides customizable benefits to the worker in the event of an injury. Contingent Liability insurance protects the enterprise against potential employee/independent contractor classification issues (in a way similar to Workers' Compensation, but at much less cost). Some of the more progressive insurers have finally begun to put similar solutions together for independent contractors outside of the trucking industry. In Texas, the practice has been extended to employers as well, who are now able to forgo Workers' Compensation in favor of Occupational Accident Insurance.
5. What Are the New Future Work Solutions?
Unique, usage-based solutions utilizing customized Workers' Compensation coverage and/or Occupational Accident and Contingent Liability insurance are becoming increasingly available. Nearly every month it becomes easier for contingent workers to be properly insured. Just as the staffing industry is evolving for the Future of Work, the insurance industry is as well.
If you're interested in learning more about new and innovative options available to protect your company against independent contractor injury-related litigation and your independent workers against injury, reach out to Bunker (hello@buildbunker.com or 866-420-0124) for a free assessment and detailed update on IC Workers' Compensation products.
The information provided in the MBO Blog does not constitute legal, tax or financial advice. It does not take into account your particular circumstances, objectives, legal and financial situation or needs. Before acting on any information in the MBO Blog you should consider the appropriateness of the information for your situation in consultation with a professional advisor of your choosing.
Subscribe to our
blog
Get a weekly email of our latest posts sent straight to your inbox
Learn

more

about the MBO Platform
FOR INDEPENDENT
PROFESSIONALS
your independent business with MBO
Engage, scale, and optimize
your independent workforce