Small Business Insurance Coverages, Endorsements, and Exclusions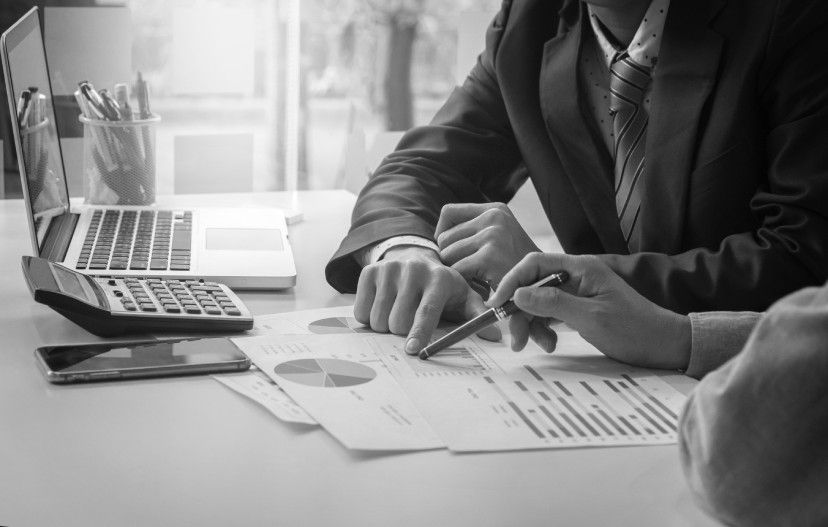 If you're an independent professional, you've likely gotten a contract that required business insurance. While the flexibility and autonomy of working independently are a large part of what draws so many people away from the traditional W-2 lifestyle, they also means you have to navigate the complicated world of business insurance on your own. Liability insurance can vary immensely depending on what you do. A hairstylist, a mechanic, and a software developer have very different business risks—and their policies reflect that. For this reason, insurance requirements are defined by three things: Coverages, Exclusions, and Endorsements.
Types of Small Business Insurance Coverages
Coverages determine which types of mishaps your policy will help you recover from.
1. General Liability
General Liability provides you and your company with coverage for claims involving bodily injuries, property damage, or copyright infringements. For example, if you break an iPad at your client's office, General Liability could help you replace it. Clients will often require a minimum of $1 million in general liability insurance.
2. Professional Liability
Professional Liability covers you for claims involving financial loss, personal injury, or property damage resulting from your negligent act, error, or omission while you're working for a client. For example, if your financial advice caused your client to lose thousands of dollars and they sued you for damages, Professional Liability would help you out.
3. Cyber Insurance
Cyber protects you from claims involving a data breach in which your customers' personal information (like social security or credit card numbers) is exposed or stolen by a hacker or other criminal who had gained access to your electronic network.
Types of Small Business Insurance Exclusions
Exclusions are insurance coverages that may or may not be required, based on your unique company. Two common exclusions to independent professionals' insurance requirements are Workers' Compensation and Hired & Non-Owned Auto.
1. Worker's Compensation
Workers' Compensation covers the expenses that come with an employee's work-related injury or illness. Workers compensation is often waived if you do not have employees, so it's important to check with your client and your specific state's requirements to see if Workers' Compensation is required.
2. Hired and Non-Owned Auto
Hired and Non-Owned Auto covers liability expenses for accidents involving vehicles that you are using for work-related purposes but don't own. This coverage is also commonly waived for independent professionals who aren't driving while performing any work for their clients. Again, it's important to check with your client to see if Hired and Non-Owned Auto is required for your business.
Types of Small Business Insurance Endorsements
Endorsements can be added on to your policy to provide extra protection for your clients.
1. Blanket Additional Insured
Blanket Additional Insured allows you to automatically provide coverage to any party to which you are contractually required to cover. Your clients may require you to name them as the additional insured so that your coverage extends to them in case of accidents with complex causes.
2. Waiver of Subrogation
A Waiver of Subrogation is an endorsement that prohibits an insurance carrier from recovering the money they paid on a claim from a negligent third party.
3. Primary & Non-Contributory Language
Another common endorsement is Primary & Non-Contributory Language. Clients require this endorsement because it ensures that your policy must pay before other applicable policies, and without seeking contribution from other policies that also claim to be primary. For example, if there was a copyright infringement claim, your general liability policy would pay out before the claim would spread to the client's corporate policy.
Ultimately, it's up to you to get the coverage you need to protect your business, meet your requirements, and show your clients that you are a business partner they can trust.
Bunker provides business insurance for independent contractors, freelancers, and small businesses. Visit Bunker's website or ask MBO to learn more.
The information provided in the MBO Blog does not constitute legal, tax or financial advice. It does not take into account your particular circumstances, objectives, legal and financial situation or needs. Before acting on any information in the MBO blog you should consider the appropriateness of the information for your situation in consultation with a professional advisor of your choosing.
---
Find independent consulting jobs with top companies through MBO's marketplace
---
Subscribe to our
blog
Get a weekly email of our latest posts sent straight to your inbox
Learn

more

about the MBO Platform
FOR INDEPENDENT
PROFESSIONALS
your independent business with MBO
Engage, scale, and optimize
your independent workforce