Financial Advisors Independent Contractors Need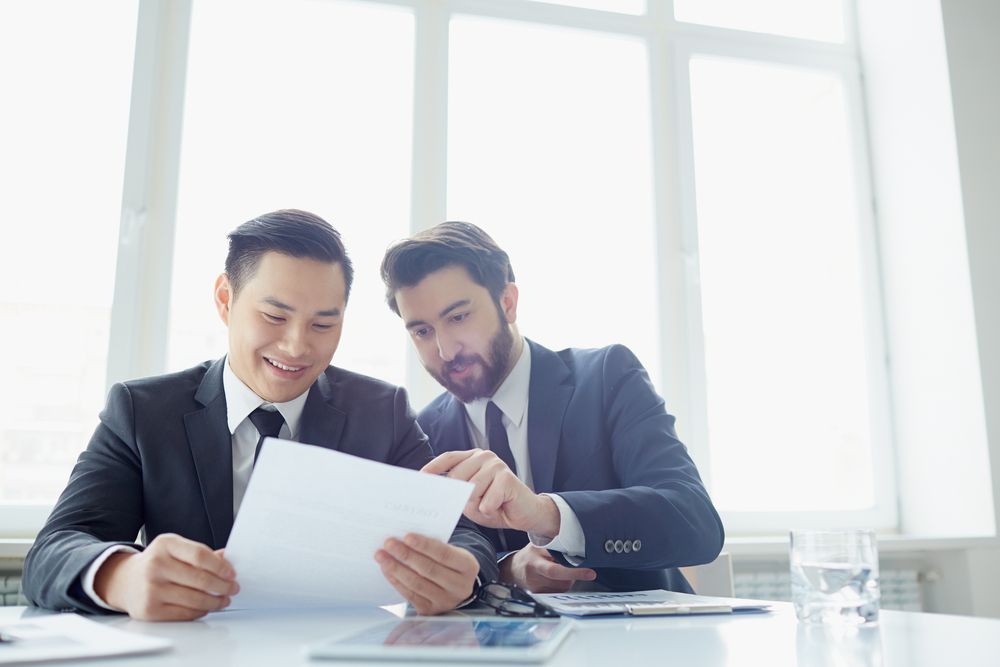 Key Points
Being self-employed means you need to be multifaceted.
Independents need a trusted team of advisors.
Accountants and Financial Advisors are a great need to run your business.
Being self-employed means you need to be a lot of things: CEO, new business developer, project manager, collection agent, and more.
When independents can balance it all, they can have it all: good clients, a solid rate, a strong and steady pipeline of projects. This is what makes these independents rock stars.
However, due to lack of time, lack of inclination, or even lack of knowledge, independent rock stars often need to add a couple more band members to make it an all-star super group, like the Travelling Wilburys or Crosby, Stills and Nash (and Young) before them.
Independent income is all about ups and downs. It's tough to know what kind of week one might need to have, let alone a quarter or an entire year. The questions will always linger: "Will I have enough cash flow to cover my bills?" "How can I save for retirement? My children? College funds?" "Am I setting aside enough for quarterly taxes?" The immediate needs of your business can push these concerns to the backburner.
No one wants to drown in alphabet soup, swimming through a sea of financial uncertainty. You need a financial plan. More so, you need a financial planner.
How to Build a Team of Financial Advisors
There are many experts that can crunch your numbers, but it is important to determine which kind of expert(s) fit best for you. The question turns into "What do I need, how do I decide who to choose and where do I start finding them?" After all, the best rock stars have the best bandmates.
Accountants
Accountants set up your business to maximize income and minimize tax liabilities. They can balance your checkbook, prepare your tax return, and advise on what can/cannot be deducting to maximize your income. Certified Public Accountants (CPA) can look at your unique situation to help compose a livable budget, and provide the support necessary to help you stick to it.
Financial Planners
Financial planners help you prepare both your business and your household for the future. They understand a total budget, not just in the context of your business. These individuals have a strong understanding of how to allocate money for retirement, and have the potential to further maximize your money beyond tax deductions. A Certified Financial Planner (CFP®) can walk you through your needs and options, ranging from retirement income choices to education planning to health/life insurance and disability planning.
Pop quiz: if IRA, ACA, 401(k), Schedule C, 529, or SEP look like Greek to you, you REALLY need an advisor.
The best band mates make for the best tour buddies – accountants and financial planners help you look beyond the next four quarters and plan for your future goals.
And as Super Group CSN once sang:
Just a song before I go,
A lesson to be learned
Traveling twice the speed of sound
It's easy to get burned
So slow down, find the right band members, hit the road and rock that business!
While accountants and financial advisors provide personal advice and guidance, MBO Partners has the capability and tools to assist you in your business, including expense tracking, professional invoice submission, maximizing of deductions, and access to group health and retirement plans, all of which your accountant and your financial advisor can get behind. MBO Partners can also make your tax filing experience much simpler, providing just a single W-2 for all of the work you do with MBO Partners at year's end.
And yes, MBO does takes requests: just give us a shout.
The information provided in the MBO Blog does not constitute legal, tax or financial advice. It does not take into account your particular circumstances, objectives, legal and financial situation or needs. Before acting on any information in the MBO Blog you should consider the appropriateness of the information for your situation in consultation with a professional advisor of your choosing.
Looking for work as an independent consultant? Join our marketplace to search for your next project
Subscribe to our
blog
Get a weekly email of our latest posts sent straight to your inbox
Learn

more

about the MBO Platform
FOR INDEPENDENT
PROFESSIONALS
your independent business with MBO
Engage, scale, and optimize
your independent workforce