Write an RFP that Wins Clients: 10 Steps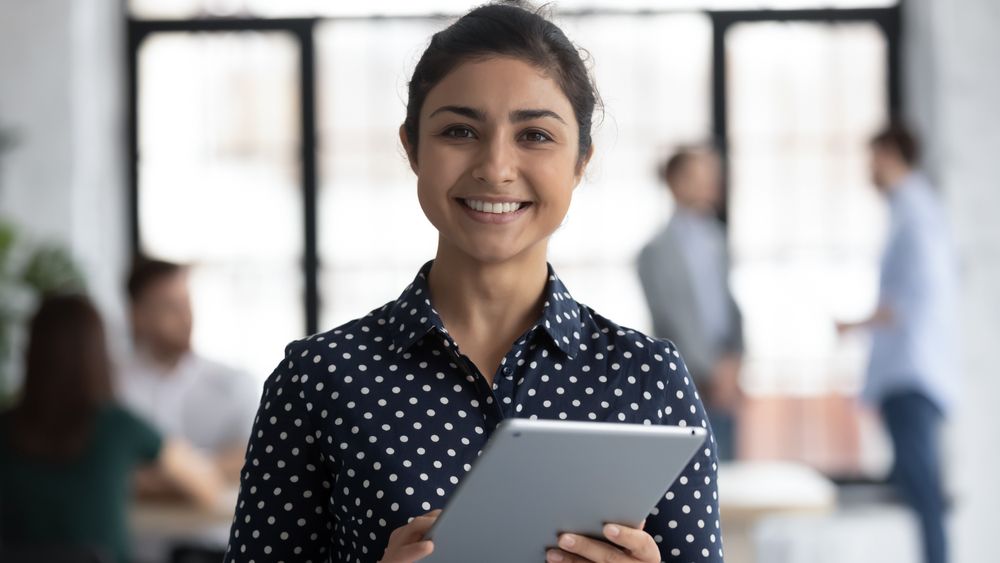 Key Points
As an independent professional, prospective clients may frequently request a proposal from you, also known as a Request for Proposal (RFP), which is a more official document in which you offer a solution to the client's issue or business requirement.
A proposal presents a clear solution to the client's problem, highlights your skills and capabilities, and describes what makes your firm stand out.
To develop an effective proposal that can help you land new projects, use these 10 tips.
As an independent professional, prospective clients will often ask you for a proposal or a Request for Proposal (RFP)—a more formal document where you propose a solution to the client's problem or business need. RFPs will also include information about your business such as details about your services, methodology, and estimated costs.
Proposals are a great way to find and retain new clients and projects. A strong proposal outlines a clear solution to the client's problem, showcases your skills and capabilities, and details what makes your business stand out. Follow these 10 tips to write a compelling proposal that will help you win new projects.
1. Evaluate if it's Worth Your Time
The RFP process is time consuming, so it's not practical respond to every opportunity that comes your way. When evaluating whether or not to bid on an RFP, first consider if the size and scope of the project is within your means. A project that is too big or too small is likely not a great fit. Second, make sure you can realistically meet the client's needs and that you aren't stretching your capabilities or knowledge. Third, think about the value of the project. Is this a company you want to do future business with? Consider what the project is truly worth to you in a larger sense rather than just thinking about the dollar amount.
2. Understand Your Client's Needs
Having a thorough understanding of your client's needs is essential to writing a winning proposal. You want to be 100% sure that your services align with what the client is looking for and that you are on the same page in terms of budget.
3. Ask Questions
If possible, speak with the client before you start writing. This will help ensure that you are on the same page and that you fully understand what they are looking for. Carefully review the RFP and then ask clarifying questions such as what goals they are looking to achieve, if they have taken any steps to try and solve the problem, or what their timeline is.
4. Lead with Your Goal
Rather than writing a proposal that lays out points that lead to your recommended solution, start by talking about the result you plan to achieve and then back it up with how you plan to get there. That way, the client doesn't have to read through your entire proposal to get to the point.
5. Get Specific
A proposal is a unique document in that it is specific to a particular client and their problem. Focus less on showcasing general information about your business (that could be easily found on your personal website, for example) and more on how your services are distinctively positioned to address the specific needs of the client.
6. Focus on Benefits
One goal of your proposal is to set yourself apart from the competition. Remember, a client will likely look at more than one of these before making a final decision. What makes you special? Focus on the benefits you offer and how those features will create long-term value for the client.
7. Write Clearly
You may be an industry expert, but that doesn't mean your client always is. When writing your proposal, use clear language that anyone can understand. There may be multiple people from your client's business evaluating the proposal, so steer clear of industry jargon.
8. Don't Forget to Edit
Quality is key when writing a proposal so be sure to proofread, proofread, proofread. If possible, have someone else look it over as well. A second set of eyes will likely catch something you missed.
9. Use Visuals
If it makes sense to do so, incorporate images. Including visual elements such as infographics, illustrations, or tables can help round out your proposal and make it more engaging for the client.
10. Follow Up
Once you've completed and sent your proposal, be sure to follow up with the client to ensure that they've received it. Then, offer to answer any questions they have after their evaluation.
To learn more about how to respond to a proposal and to receive your own proposal template, read How to Write a Winning Consultant Proposal.

Subscribe to our
blog
Get a weekly email of our latest posts sent straight to your inbox
Learn

more

about the MBO Platform
FOR INDEPENDENT
PROFESSIONALS
your independent business with MBO
Engage, scale, and optimize
your independent workforce