What to Look for When Hiring a Consultant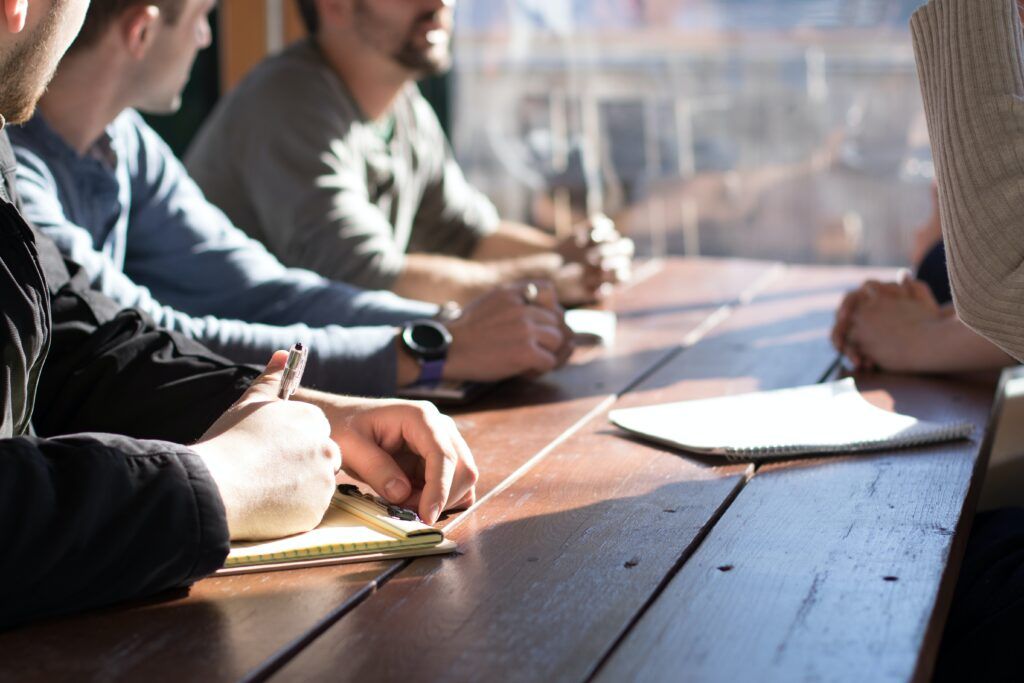 Key Points
As part of a blended workforce, independent contractors can give enterprises a competitive advantage.
Find the right freelancer for your project by writing a detailed job description, checking references, and reviewing experience.
Be sure to consider cost of services and contract details in your hiring search.
Hiring independent contractors to build a blended workforce can result in many benefits for your company. Freelance workers give enterprises increased flexibility. By outsourcing work to an independent contractor, companies often save on the many costs associated with hiring a full-time employee. Independent contractors also give hiring managers access to in-demand skills—these are works who have built businesses on the specialized services they provide.
These benefits can give organizations a competitive advantage. With independent talent you can staff up or down according to goals or in-the-moment growth, increase control over your supply chain, and boost productivity on specific projects. If you're looking to hire freelancers at your company, here's what to look for.
1. Overall Fit with the Project Role
Most importantly, you want to hire the independent contractor who best fits the work you need done. Finding this person starts considering the description of your project opportunity and considering what qualifications are needed for the job. Before you start writing your job posting, be sure to get input from team members and managers who will be working with the contractor.
Use these conversations to write a clear overview of the project scope, role, and responsibilities. Be sure to list details such as the type of work arrangement (remote or otherwise) and if there are any specific skill requirements. If you can, include a project duration, pay range, and how you would like the candidate to apply. Taking the time to write a detailed job description will help you attract the most qualified candidates to your role.
If you're looking for a more formal way to hire an independent contractor, you might consider posting a RFP (Request for Proposal). A RFP requires an applicant to respond to specific questions and prompts about their experience and the approach they would take to working on your project.
Try it: How to Write a Perfect Independent Contractor Job Posting
2. Experience and Expertise
Once you start taking an in-depth look at candidates, you'll want to get a good feel for their experience and expertise. Take a look at their resume and professional website. How do they present themselves? What clients have they worked with in the past and are you able to see samples of the work they've done? If you can get a feel for how the contractor works and the type of work they've done, you'll be able to tell relatively quickly if they will fit your needs or not.
3. Connection with the Project Team
As you move forward with candidate interviews, focus on how the independent contractor connects with you. Do you feel comfortable talking with them? What is their communication style? Assess whether or not this is someone your company could develop a long-term relationship with. If you can, have them meet with the project team manager or team members to get a few different opinions.
4. Agreement on Contract Details
If you decide to move forward with hiring a freelancer, one of your next steps will be discussing contract details. Using a written contract is a good practice that helps protect both the contractor and your business from a legal standpoint.
A contract should include details such as deliverables, a timeline, and any specific insurance requirements. If there are any non-compete clauses or research ownership that applies, be sure to talk about this ahead of time and include it in the contract. Make sure there are no conflicts of interest such as timing on the freelancer's end or other clients they might be working with that have overlapping projects.
Check out: 3 Reasons to Use a Written Contract for Consultants
5. Cost of Services
Cost of services is another important point of discussion when hiring an independent contractor. Consultants will generally have a set rate but might be open to some form of negotiation. When deciding on a rate, be sure to consider the value the independent contractor is bringing to the table. Simply hiring the person with the lowest rate might not get you what you want. You can also consider the value you bring to the consultant's resume. Be sure to discuss additional factors such as expenditures and travel if these costs apply to your project.
6. Reputation from References
Past clients can provide valuable insight into what it is like to work with a particular freelancer. Ask your top candidates to provide references you can reach out to (at least two is helpful for comparison). Ask the reference if they were satisfied with the work the contractor did for them, how they communicated, and what their work style was like. Compare this experience with what you are looking for and see how it aligns.

Subscribe to our
blog
Get a weekly email of our latest posts sent straight to your inbox
Learn

more

about the MBO Platform
FOR INDEPENDENT
PROFESSIONALS
your independent business with MBO
Engage, scale, and optimize
your independent workforce