How to Write a Perfect Independent Contractor Job Posting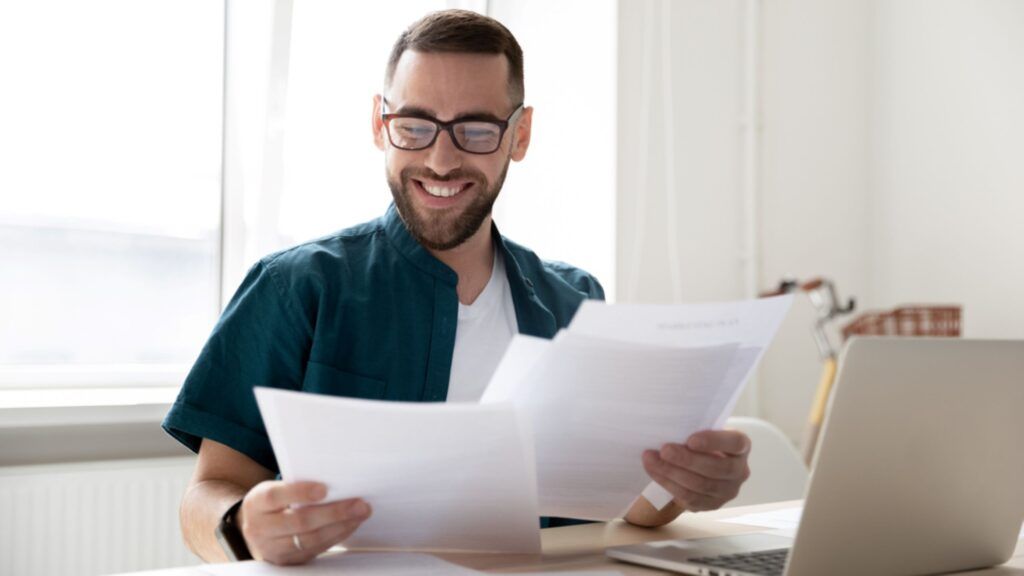 Key Points
How you attract independent talent with the skills you need differs from how you recruit employees.
Your approach to job posting must change when seeking an independent contractor versus an employee.
Take these 8 steps to write a job posting that will attract independent professionals who fit your needs.
While the best approach to recruiting talent in today's market is to hire skills rather than a particular work classification, how you attract independent talent with the skills you need differs from how you recruit employees. Because these two ways of working vary widely, your approach to job posting must change when seeking an independent contractor versus an employee.
Independent professionals pursue self-employment not only for the lifestyle and professional benefits it offers but also because it allows them to engage with high-quality clients on long-term projects. In order to successfully recruit independent talent, it's important to interact with them as business owners. Therefore, a job posting aimed at independents can be considered a type of request for proposal and needs to contain similar information. Also, your job posting should include the details that will be included in the contract once you have negotiated an engagement.
When you have determined that a particular role is best filled by an independent professional, take these eight steps to craft a job posting that's perfect for contractors.
1. Before you start writing
Before sitting down at the keyboard:
Get input from others
If the role is part of a team, reach out to other team members (if possible) to get their input about the role and what would make a contractor a good cultural fit. In addition, connect with your HR people, other managers, and anyone else who would be interfacing with the role.
Check for existing job descriptions
Think through the job and skills required and see if there are similar job descriptions that you can refer to. While simply repurposing existing job postings won't effectively target an independent audience, checking them out can give you useful ideas about what project information to include.
2. Create a concise title
A job description is not content that benefits from creative writing. The whole description needs to be straightforward, which is especially true of the title. It needs to tell the reader what you need with no frills. Use a title that clearly describes the role and will attract the right candidates, like "Technical Project Manager" or "Senior Graphic Designer." To avoid the risk of turning off qualified talent, stay far away from witty words like guru, wizard, and champion.
3. Provide a clear overview
Your overview will likely be the next decision point for an independent professional. Stick to simple language, avoid using jargon or superlatives, and include elements like:
A high-level summary of the project scope, role, and responsibilities.
Key management interfaces (Will they manage people? Whom will they report to? Who else will they interface with?).
Type of work arrangement (e.g., remote, onsite, part-time, full-time).
Statement of how the role fits into the company and its goals.
4. List role responsibilities
Here's where you offer the details about what the contractor will do and what deliverables they will be accountable for. The input you received from item 1 above can be useful here. Be specific in your list to help the potential candidate get a clear picture of what is expected. On the other hand, avoid listing more than ten items.
5. List skills and qualifications
As with the previous list, keep this short and succinct. Include requirements like:
Specific tools (e.g., software program, project management platform, programming language)
Education/certificates
Language(s)
Secondary skills (e.g., writing)
Distinguish between required and "nice to have" skills to help a potential contractor determine if they are a good fit. Market the project scope by tying the skills list to it.
6. Place the role within the company
Even if this role is for a short-term project, you should think long-term about the talent you hire. You want independent professionals in your network who you can call on again and again rather than hiring from scratch a lot of the time. It's important, therefore, to offer a description of company culture and activities. Highlight any benefits and perks you offer contractors and talk about your team's recent accomplishments.
7. Finish with relevant information
The final section contains additional details to help the independent professional make a bid/no-bid decision and understand the selection process. Include information like:
The pay rate (or range)
Start date and duration of the contract
How you want to receive proposals (e.g., email, website form)
Proposal format (if required)
What candidates can expect after proposal submission
Commit to a turnaround time for response (and always respond, even if you decide the fit is not good) and briefly summarize any next steps like shortlist interviews.
8. After you finish writing
Review your job description carefully. Does it include the information a business owner needs to make a bid/no-bid decision? Have you included the details that will be part of the contract? Assess how inclusive the language is and eliminate any words or terms that might denote unconscious bias. You can miss high-quality candidates by inadvertently implying that only a certain gender, age group, or ethnic origin will be considered.
The perfect job description can be the first step in building an outstanding bench of independent talent with the right skills and organizational alignment. The only problem you may encounter is needing to decide from among the many qualified candidates who have responded!

Subscribe to our
blog
Get a weekly email of our latest posts sent straight to your inbox
Learn

more

about the MBO Platform
FOR INDEPENDENT
PROFESSIONALS
your independent business with MBO
Engage, scale, and optimize
your independent workforce