7 Tips That'll Help You As An Independent Business Owner
When it comes to work, efficiency is key. But sometimes focusing and being completely plugged in, is hard. Especially when we are trying to navigate through all of our various roles in life such as being a parent, a friend, a loving spouse, etc. Nonetheless trying to get our long laundry list of to-do's done. And while there's not a single secret to being productive each and every moment of the day, we've pulled together our top 7 hacks for you to adopt into your work life in order for you to build upon and advance your business into 2022.
1. Create A Homebase:
The first way to be productive and efficient is to have a home base where all your documents live. This also means your company's basic policies, your long-time goal sheet, and any document your employees may need in order to get their job done correctly and on time. A great way to do this is by first picking a system. Whether it's through Microsofts Sharepoint, or through Dropbox, you'll want a home base where employees can easily have access to key documents and have clarity and insight into your long-term goals.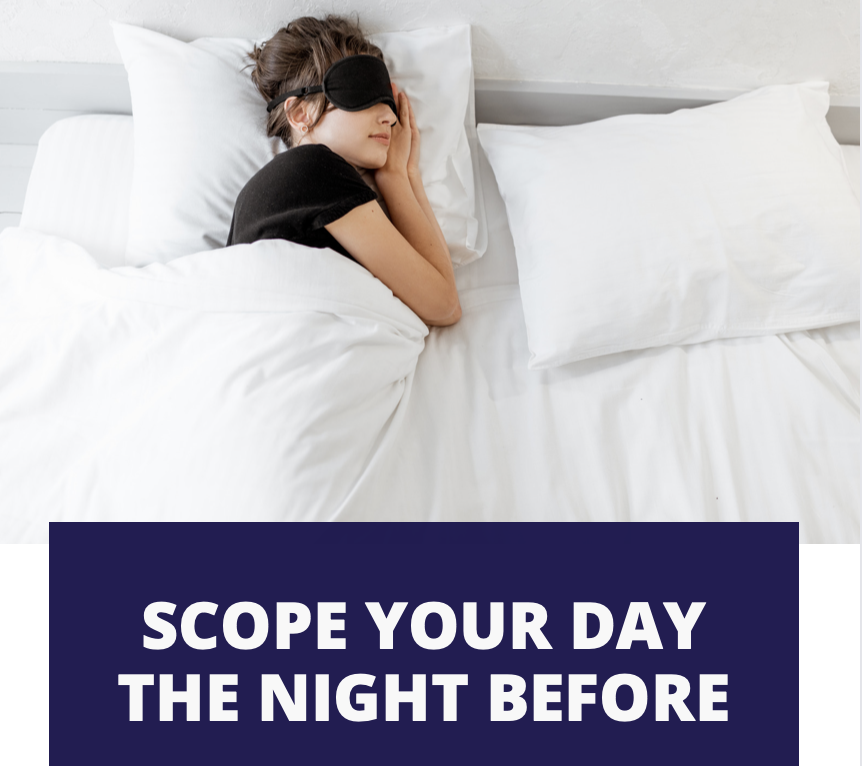 2. Scope Your Day the Night Before:
There's no better way to prepare for your day then by waking up already knowing what's planned. The last thing anyone wants to do is wake up to multiple Teams messages or text messages asking why you aren't in the Zoom meeting yet, or why you haven't sent in that project which was supposed to be submitted in the early A.M. By scoping your day, you're actively mentally preparing for what's to come and what will be expected of you. This also is a great place to plan ahead. If you see an issue in your schedule or know you'll be burnt out before that 3 p.m. call, maybe you can rearrange your day before trying to reorganize at the last minute. And if you're trying to find an app that can help you plan your tasks or the day before you, try out Trello which allows you to even categorize tasks by topic or due date. By scoping you'll not only not be caught by surprise or off guard by particular tasks, but you'll also have more power in arranging your overall day.
3. Find A Planning System That Works For You
Ever since we were in grade school we were told to always keep an agenda. But as we grow older we develop our own ways of planning and keeping organized. And while there are millions of planning systems out there, not every type will fit your work style. However, we do have some suggestions to keep you on task and organized. Our first is for those who not only like aesthetics but also have to write things down to remember. Check out Day Designer, a planner that can help you break down each day, even down to every hour of what you need to accomplish. Next is for our techy individuals who like open collaboration with their team. Check out Miro, an online platform that allows you to schedule out activities and projects, while at the same time allowing full access to your team to edit and work towards your goals.
4. Reduce Small Distractions
Everyone's been there. Some days it can feel impossible to focus and tune in to what you need to get done. Especially on our busiest days, we get distracted by each and every little ping, buzz, and tweet which takes us away from what our focus should be on. But there are tricks and tips to reduce these small nuisances. One of the easiest is merely utilizing your phone's Do Not Disturb or Focus setting. It'll drown out every message you may get for a certain amount of time, or you can always set it up so that you ONLY receive messages from particular individuals. Another tool is to use an app like Calm and set it to focus or work music or soundscapes which are scientifically shown to help you focus on the tasks before you.
5. Pay Attention to WHEN You Pay Attention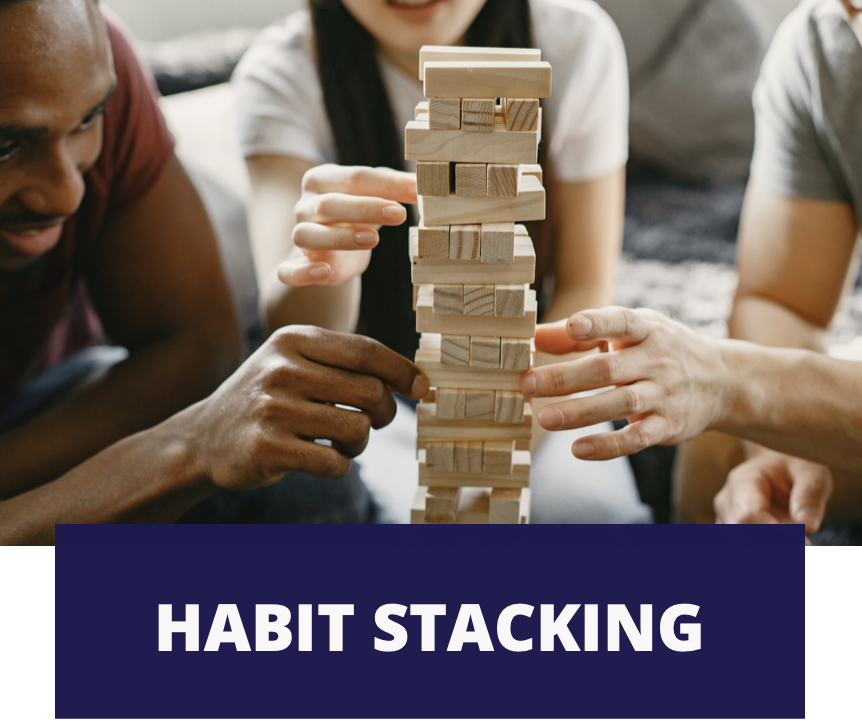 Are you an early riser? Or a night owl? By now you know and understand your habits better than anyone else. This means you should cater to your strengths, especially when it is concerned with when you are most efficient. If you know you can focus in and crank out a ton of work over a cup of coffee in the quiet morning, THEN DO IT! The long-held 9 to 5 workday is slowly dying. And with work from home still going strong, you have the ability to plan your day and your to-do tasks based on when you can focus and pay attention at your best. So instead of trying to write up a business plan during your 3 pm lull, schedule a zoom meeting that will engage you in conversation instead. By scheduling your day according to your energy levels, you'll feel able to not only be efficient in your work, but you'll also be producing your BEST work which can lead you to be one of the independent business owners who may make over $100,000 annually.
6. Find Ways to Set Up "Habit Stacking"
If you don't know what Habit Stacking is you'll want to check out either the book Atomic Habits, or one of our CEO Miles Everson's favorite reads: The Power of Habit. Much like our tip above, you want to be aware of your everyday patterns. By becoming aware of your daily actions, you can enable yourself to do habit stacking which is essentially a way to help you utilize and link your existing habits together in order to get tasks done. Once you learn how to link your habits together you would have trained yourself to be overall more productive in your work.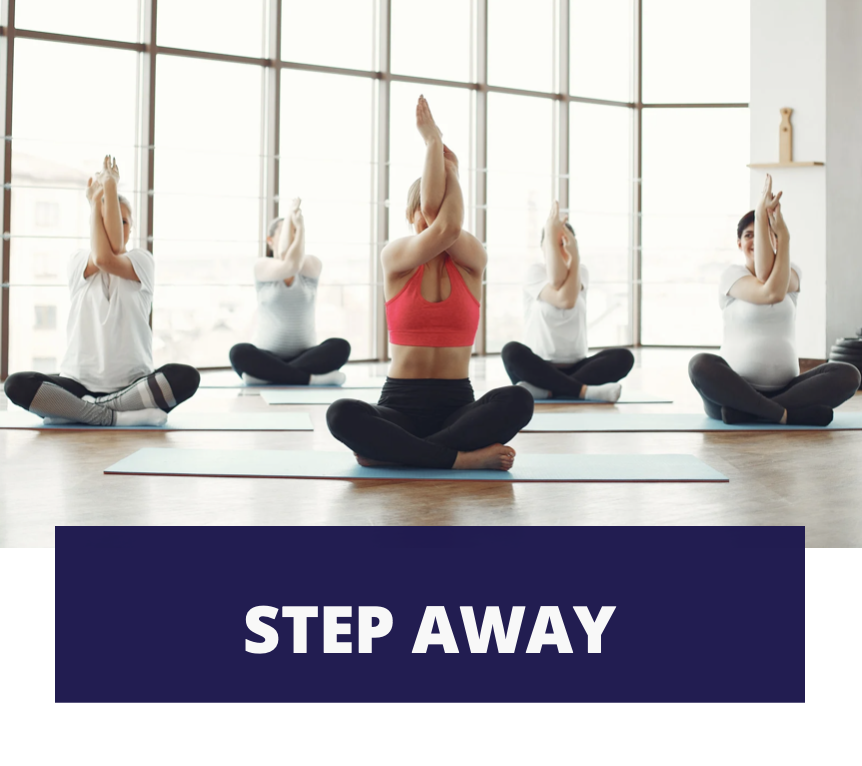 7. Learn to Step Away
Who says the Out Of Office email is only for vacation? Sometimes we need a break in order to clear our minds and renew our energy to keep working towards our goals. Sometimes the best way to clear your mind is by participating in a wellness class near your own home. But instead of committing to yet another spa or gym membership where you get the same classes and atmosphere each week, we encourage you to try out Class Pass. You can purchase a certain amount of credits to use towards fitness, spa, or salons in your general area. It's an effective way to not only clear your head but also learn a new skill or be pampered for a day. And whether you need a yoga, kickboxing, massage or hair appointment to clear your mind, you'll be able to find the best deals on here.
Overall, there are countless tips we could give you to help you love your life as an independent business owner. But we hope you give one of these seven tips a try and relieve some of the constant anxiety struggles you may be facing. For more tips check out some of the articles linked below and continue to thrive your business!
Eager to learn more about what it takes to be a successful independent business owner? Then keep reading our daily blog for more tips and tricks to help you succeed.
Subscribe to our
blog
Get a weekly email of our latest posts sent straight to your inbox
Learn

more

about the MBO Platform
FOR INDEPENDENT
PROFESSIONALS
your independent business with MBO
Engage, scale, and optimize
your independent workforce