6 Creative Ways to Get Client Testimonials that Build Your Brand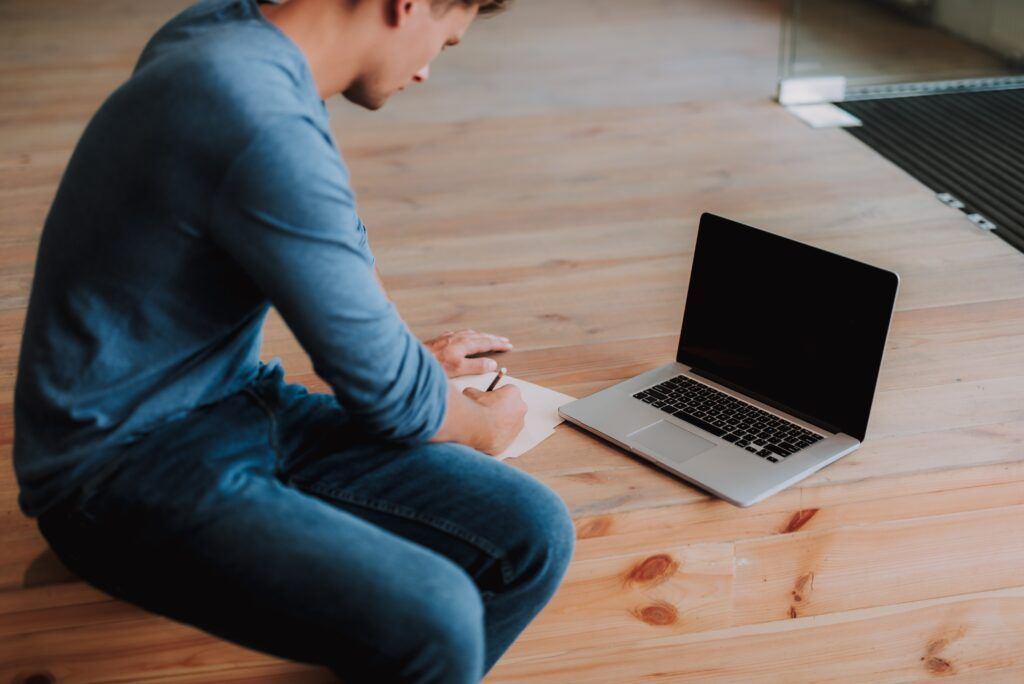 Key Points
Client referrals and recommendations can be extremely beneficial in terms of establishing company credibility and trust.
While a good marketing strategy can help attract prospective clients, these prospects will most likely look for customer reviews next.
Testimonials are essential because they are first-hand accounts of a customer's experience with your company.
Client referrals and recommendations can be incredibly helpful when it comes to building business credibility and trust. Think back to the last time you made a big purchase. How did you choose a particular product or brand? While a good marketing strategy can help draw in potential clients, these prospects will likely look for customer reviews next. Testimonials are important because they are first-hand accounts of an experience with your business.
Testimonials can help you build a strong brand and confirm that you truly do what you say you can do. Whether you're a seasoned independent professional or have just a few projects under your belt, it's never too late to start collecting feedback. Here are six creative ways to get client testimonials.
1. Make it Easy for Clients to Write a Review
Including a link to a form on the testimonials page of your personal website makes it easy for clients to write a review. A well-organized testimonials page that features interesting projects, detailed feedback, and links to client websites may incentivize clients to leave a review of their own. Your testimonial form should include a few questions specific to your services as well as a blank section where clients can write in their own feedback.
If you speak with a client who is willing to write a testimonial, this form can also serve as a useful next step. Rather than having to continuously follow up with a client, direct them to the form where they can quickly and easily leave their feedback.
2. Put Compliments to Use
If a client compliments your services in an email, over the phone, or even during an in-person conversation, write down the review and ask them if it would be okay to feature it on your website (you never want someone to be taken aback). Even small bits of praise that describe your services such as, "Thank you so much for the great editing job. I didn't have to change a single thing!" can be a useful review to capture and feature.
3. Think Before You Ask
If you want to ask a client for a testimonial but aren't sure how to begin the conversation, try starting with a compliment. Let the client know why a testimonial from them would be particularly valuable. You may say something like, "Your opinion really means a lot to me. Would you mind sharing your thoughts about the recent work I did for you?" Or, "I'm so happy to hear the new software system I installed has been helping to improve productivity and efficiency for your business! Would you be willing to share your experience working with me through a LinkedIn recommendation?"
Be open with your client about how you plan on using the testimonial—perhaps you're working on building out that section of your website or you're competing for a new project. If you can give a client a specific reason for why their testimonial would be useful, they may be more willing to help out.
4. Get Feedback When a Project is Complete
An end-of-project survey can be a great way to quickly gather feedback that you can craft into a testimonial. A client will likely be most excited and willing to talk about your work when you deliver the final product, so use this time to your advantage. Set up a simple survey—Google Forms or Survey Money are two easy-to-use tools—and ask your client if they'd be willing to take a few minutes to provide feedback.
5. Feature Successful Projects
Showcasing a client you enjoy working with is an engaging way to bring positive attention both to them and to your business. Choose one of your favorite projects and ask your client if they would be on board with you creating a mini case study, perhaps as a blog or social media post. If they like the idea, ask if they'd be willing to contribute a testimonial about the process. By showcasing a project, you can provide prospective clients with valuable insight into your working process as well as a first-hand account of how a past project turned out.
6. Highlight Short Testimonials on Twitter
Twitter testimonials are short, easy to read, and can help boost brand credibility by spreading the word about your business throughout a client's social network. Keep an eye out for tweets from blog readers, clients, or industry professionals that mention your business, skills, expertise, or services. If you see a positive tweet, embed it on the testimonials page of your personal website—just be sure to ask permission first.
If Twitter is one of your primary social media platforms and you have an active following, you may also consider creating a call-to-action hashtag to encourage your followers or clients to talk about their experiences with your business. For example, you could say something like: "Tweet your experience with @JoeSmithConsulting using the hashtag #ThanksJoeSmith"
A powerful testimonial can help prospective clients feel more comfortable doing business with you. If you receive a review that you think would be a good testimonial, reach out and thank your client and then ask them if you can feature their comment. It's okay to edit a testimonial for grammar and clarity, but be sure to stick to the client's exact language as much as possible and let the client approve your edits before posting it online.

Subscribe to our
blog
Get a weekly email of our latest posts sent straight to your inbox
Learn

more

about the MBO Platform
FOR INDEPENDENT
PROFESSIONALS
your independent business with MBO
Engage, scale, and optimize
your independent workforce