How to Conduct a Year End Business Review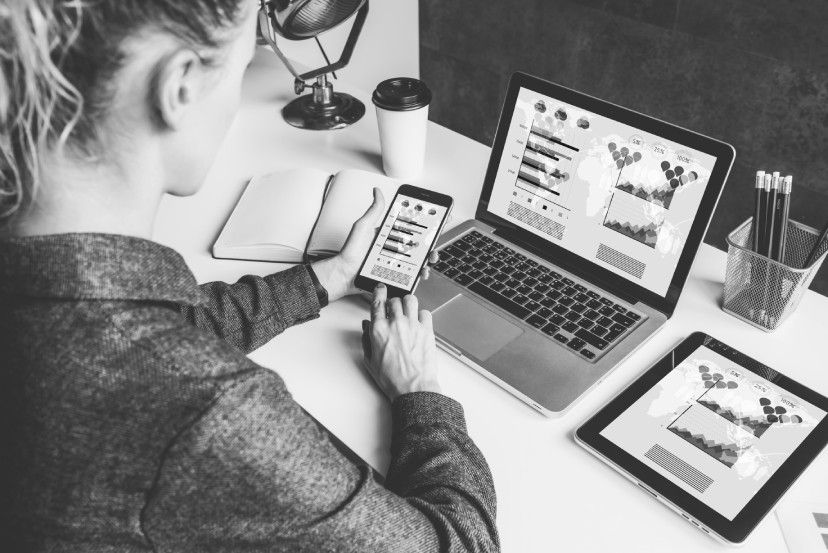 Conducting an end-of-year review isn't a practice that just applies to bigger businesses—it's a process that is valuable to freelancers and independent professionals as well. A business review gives you a chance to look back at what you have achieved, revisit your goals, and consider how to best move forward for the coming year.
In order to set your review up for success, it's important to go into it with an open mind. You're going to be taking a look at both your accomplishments and failures; this must be done without self-criticism or going on the defense. Channel curiosity and honesty rather than pessimism and negativity. Follow these five steps to conduct an end-of-year review for your solo business.
1. Review Your Business Values
Start your business review by revisiting your business plan and taking a look at your reasons for starting your company in the first place. Do these values still ring true or do they need to be adjusted? As your business evolves and changes over time, your values may shift as well and that's completely normal.
Edit your plan or simply write down the top principles you want to build your business on. Then, consider how you can be more intentional about keeping these values in mind as you go throughout your daily routine. What actions can you take to better align business tasks with your values throughout the next year?
2. Celebrate Your Accomplishments
Next, take time to review your top accomplishments for the year. Consider your most successful projects, and jot down what went right and the specific steps you took to produce those results. Did these specific accomplishments impact growth or revenue? If so, how, and do you think those are results you can duplicate?
Then, think about some of your best client relationships. Which actions have you taken to grow and maintain those relationships? Which specific actions can you apply to current or future clients? Lastly, consider any specific tools or technology that have aided in your success and note where you can apply those same tools next year.
3. Dive into Disappointments
In a thorough business review, you'll also need to take a look at what didn't go so well. During this time, try to view your company as an outsider with a critical eye. What did you set out to achieve but didn't? What happened and why do you think things didn't go as expected?
Think about where you have room for improvement—not just on major mishaps but also in more minor areas such as putting more efforts into marketing, keeping better track of your expenses, or how you might gain more client recommendations. Also consider your personal happiness level. Is your business providing the level of flexibility you need in your personal life? If not, what changes can you make to prioritize your own happiness?
4. Set New Goals
After reviewing what worked well and what didn't, take time to set new or adjust old strategic goals. When you review your goals from the past year, see if there is anything you can knock off your list. As your business priorities shift, so will your goals and keeping them updated is important in remaining motivated.
After you've set your top goals for the new year, determine what day-to-day steps you'll need to take to achieve those goals. Does what you've written down seem realistic? If not, go back and revise to build a list that is achievable. To help keep your new goals top of mind, set small deadlines or deliverables for yourself throughout the year to check in on your progress.
While a year-end business review is a valuable practice, it is also important to make time for smaller performance reviews throughout the year. Even if you only take an hour every quarter to check in on your goals, this practice will help you stay on track as your business evolves and give you the opportunity to celebrate wins along the way.
Do you have more questions about how to conduct a review for your business? Our team of experts is here to help.
Subscribe to our
blog
Get a weekly email of our latest posts sent straight to your inbox
Learn

more

about the MBO Platform
FOR INDEPENDENT
PROFESSIONALS
your independent business with MBO
Engage, scale, and optimize
your independent workforce