How to Give Yourself a Performance Review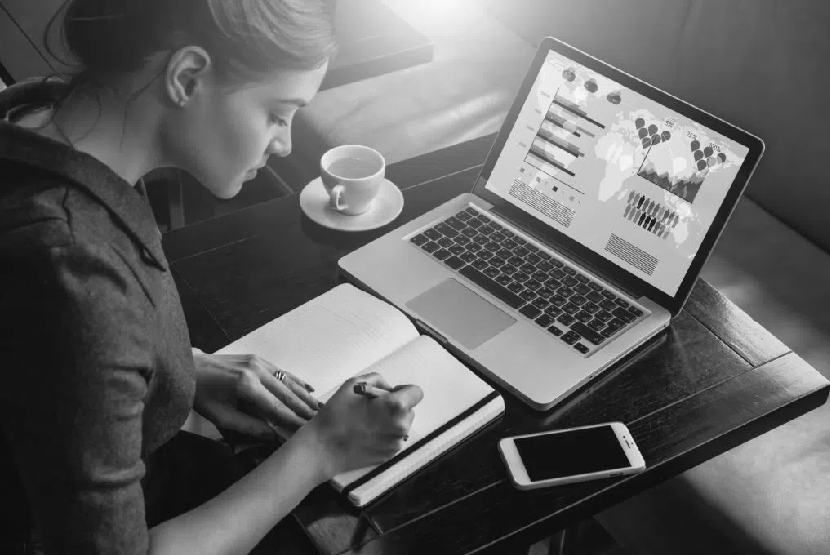 If the words "performance review" spark dread or anxiety, you're not alone. In the traditional world of work, performance reviews are often time-consuming sessions where employees feel scrutinized or criticized. So, why should you put yourself through this process as an independent professional? The answer is simple: when done correctly, performance reviews can be a powerful tool to evaluate what you've achieved, revisit your goals, and assess how to best move your business forward.
A performance review is a tool to help you become a better and more successful independent professional. Follow these four steps to objectively evaluate your progress and get the most out of your self-review.
1. Compile Business Data
If you've been through a performance review as a traditional employee, the process probably included input, feedback, and prompts from your manager. But without outside assistance, it can be difficult to know where or how to start. With the right tools and data in front of you, it can be easier to perform a self-review that is objective, efficient, and beneficial. Before starting, gather the following:
The most recent version of your business plan. If you do not have a business plan, look at your annual goals or measures for success.
Overviews of major financial information, including your budget.
A standard evaluation metric. These forms are often used by human resources managers who review employees using a grading scale of how well an employee performed in each area. While it can be hard to be completely objective when filling one out for yourself, using these metrics can help you remain as unbiased as possible.
Copies of reviews or feedback from clients. These could be comments you received directly from a client, or may be reviews from social media.
Any previous performance reviews.
2. Review Your Goals
With the last iteration of your business plan or goals in front of you, review the objectives you set for yourself and your business. Ideally, these will already be in a form that can be measured or quantified. In other words, "continue to grow client base" as a definition of success is more difficult to measure than, "gain five new clients per quarter." If you realize that any of your goals are vague and hard to quantify, work to change them so you can better review your goals next time around.
If possible, break your goals down into increments and assign a level of success to each increment. For instance, using the example goal of gaining five new clients per quarter, gaining one new client may be labeled "poor," two or three clients "adequate," four clients as "good," and five as "excellent."
3. Evaluate Your Progress
Once you have a breakdown of goals in mind, it's time to evaluate how well you performed in your efforts to meet each goal. Whenever possible, use numbers and hard data to make these evaluations. In your mind, you may feel that your income levels were subpar, but the financial data or software you use may show that you've actually had a steady improvement on a month-to-month basis.
In between performance reviews, try to keep thorough records that document changes or achievements; factual data can be essential to eliminating any internal bias that might cause you to overestimate your success or be too hard on yourself.
4. Write a Plan for Improvement
Once you've completed your self-assessment performance review, it's important to try and maintain an unbiased mindset as you evaluate your review. Don't let your successes go to your head or your deficiencies discourage you. Instead, try to make an objective evaluation of the results of your progress so you can create a plan for improvements in areas where you fell short and recognize your successful efforts so you can continue or even improve them.
If it's been awhile since you last updated your business plan, now may be an ideal time to do so as you re-evaluate your business goals and create a plan to achieve them.
---
Find independent consulting jobs with top companies through MBO's marketplace
---
Subscribe to our
blog
Get a weekly email of our latest posts sent straight to your inbox
Learn

more

about the MBO Platform
FOR INDEPENDENT
PROFESSIONALS
your independent business with MBO
Engage, scale, and optImize
your independent workforce