5 Proven Ways to Grow Your Customer Base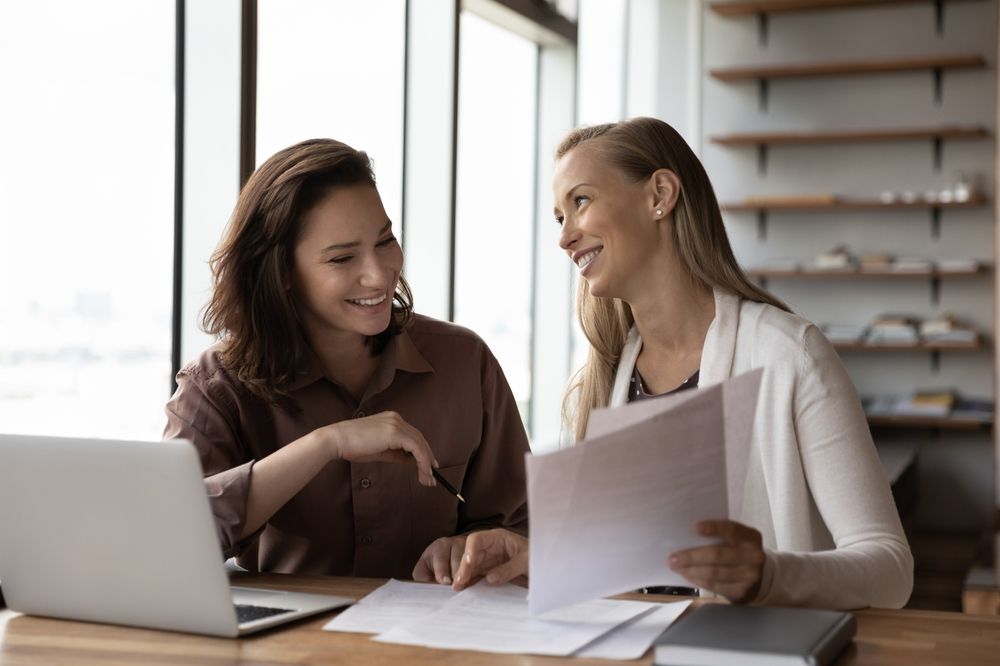 Key Points
Finding a balance between managing current clients, acquiring new clients, busy work periods, and much-needed downtime is a constant issue when it comes to your independent business.
It can be difficult to picture how to expand your business and the challenges you can encounter.
Here are four strategies for expanding your clientele and building your business at a pace that suits you.
When it comes to your independent business, finding a balance between managing existing clients, landing new clients, busy work periods, and much needed free time is a constant challenge. When you think about growing your business, it can be tricky to imagine how that's possible.
Perhaps you would like more clients for security's sake, but are unsure of how to fit more into your workload, or, you're ready to take your business to the next level but you've exhausted your current network. Here are four ways to find new clients and grow your business at a pace that works for you.
1. Prioritize Productivity
Your time problem may actually be a productivity problem. Take a look at how you spend your days, weeks, and months. Start logging how you spend your time—and be honest with yourself. You may find that you've got more time than you originally thought.
For example, email is often cited as a distraction that can quickly eat away at valuable hours. Rather than periodically checking and responding to emails throughout the day, limit yourself to two 30-minute email periods per day. By becoming more organized and optimizing the time you have, you'll find you are more efficient and have a truer sense of how much bandwidth you have for growth.
2. Determine the Best Timing
If you're struggling with the decision of whether or not to grow your business, start by going back to your original business plan. Refresh your goals with your current business in mind. Then, test out a few growth strategies. Take on bigger projects with clients you have a well-established relationship with. Bring in a partner to fill the gaps in your skill set. Or, offer expertise that your clients may not be aware you have.
3. Keep Networking
If you're finding that you're unable to grow your business from the clients you have, it's time to start networking. While it can be hard to put yourself out there, networking will help you build a strong circle of contacts that you can rely on for work and referrals. Start by asking your existing clients for recommendations. Use LinkedIn to connect with people you're interested in working with, or with people you think could benefit from your services. Be sure to follow up with existing contacts that have moved on to new organizations—these connections could be a great way to get your foot in the door.
Most importantly, however, be sure to develop a networking strategy before reaching out to people. Get to know your leads and spend time developing a relationship with them before asking them for work.
4. Join Consulting Job Marketplaces
Joining online consulting job marketplaces is a great way to let potential clients you might not otherwise meet know that you are available. More and more large companies are using marketplaces like MBO's marketplace to find independent talent available for project-based work. Joining a marketplace can save you time and help you build your pipeline.
5. Revisit Your Marketing Strategy
Along with networking, ramping up your marketing efforts is another way to get your name out there. Revisit your current approach to marketing and think about how you can refresh your strategies. Perhaps it's updating your personal brand, finding creative ways to communicate with prospective clients, or optimizing your professional website to increase traffic.
If you haven't thought about volunteering for local speaking opportunities or writing a guest blog, now might be the time. Becoming more publicly involved in your industry by attending conferences, meet-ups, or promotional events can help you reach a new audience who may be in need of your services.
And always, be sure to keep your eyes and ears open for every opportunity. Let your colleagues, clients, and friends know not only what you're capable of, but also when you're available. Just because you're a small business doesn't mean you can't grow big.

Subscribe to our
blog
Get a weekly email of our latest posts sent straight to your inbox
Learn

more

about the MBO Platform
FOR INDEPENDENT
PROFESSIONALS
your independent business with MBO
Engage, scale, and optimize
your independent workforce