How to Network with Peers When You're Self Employed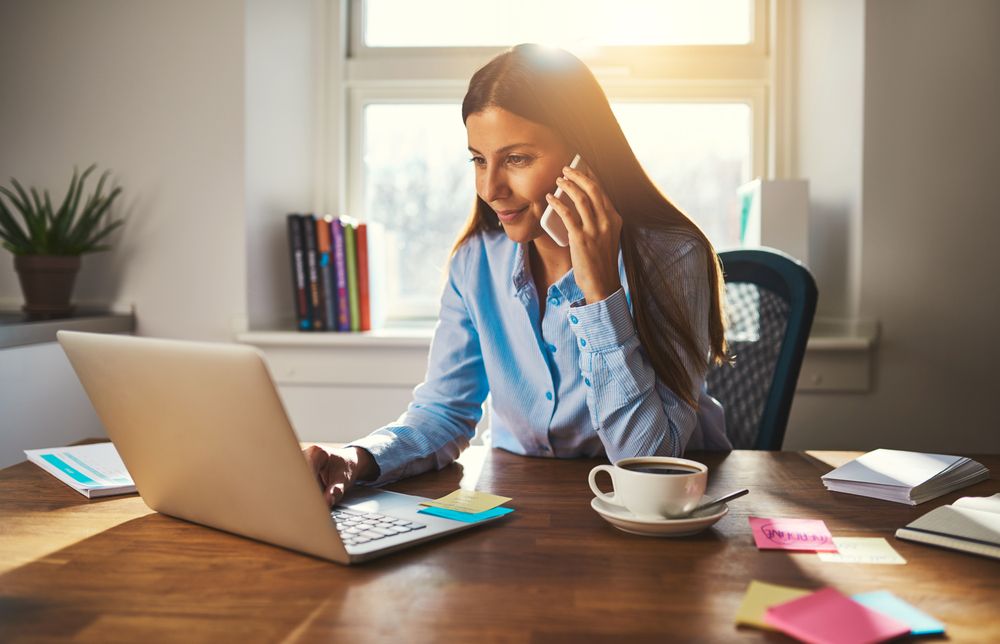 Key Points
The benefits of networking with your colleagues may seem too obvious to be great advice, but they include learning from a fresh viewpoint, getting guidance on the sector, and getting a second opinion on an idea.
Stepping outside of your comfort zone might be beneficial because it is simple to become entrenched in the daily grind of running your own business.
Here are four ways you can network with your peers to help grow your business.
Networking with your peers may sound too easy to be good advice, but there are many advantages: hearing a new perspective, gaining industry advice, or obtaining an outside opinion about an idea you have, just to name a few. It can be easy to get caught up in the daily grind of running your own business, so stepping out of that circle of comfort can be helpful.
Your network of peers can be diverse. Perhaps they are similar in age to you, went to your high school or university, work in the same industry, or are an independent professional with an entirely different area of focus than your business. No matter what the connection, taking the time to talk to others can lead to valuable conversations that give you a new outlook on your own work, goals, or problems. Here are four ways you can network with your peers.
1. Start with Social Media
If you are looking to start building a new peer network or expanding an existing one, the easiest place to start online. On social media platforms like LinkedIn, you can easily connect with friends and classmates, former colleagues and clients, or people in your industry who you admire. When you do connect with someone new, check out the shared connections you have. Finding a shared point of reference can be a helpful way to reach out and start a conversation.
You may also consider joining groups on social networks. These groups may be industry-related, or from a program or school you attended. Groups often host networking events that you can then attend to meet up with people you've connected with online.
Check out: How to Optimize Your LinkedIn Profile if You're Self-Employed
2. Team up with Another Independent Professional
If there is someone in your existing network or industry who you've met with a few times and feel comfortable reaching out to, you may consider working together if the right project opportunity presents itself. Another independent can lend an extra set of hands for a bigger project you want to take on, or supplement your skillset with expertise that isn't part of your repertoire.
There's a lot to be gained from forming a partnering relationship. If all goes well, the person you partner with may ask you to help out on a project down the road, or introduce you to someone in their network who is in need of your skills.
Check out: Pros and Cons of Business Partnerships and Teaming
3. Go to Events and Conferences
When you network in-person, it's easy to tell right away if you connect with someone or not. Attending a networking event or industry conference might sound intimidating if you haven't done it before, but it can actually be a helpful way to meet people who are in the same boat as you.
At an event or conference, you can connect with peers who also run their own businesses and may live in the same area as you, or meet experienced professionals who can serve as inspiration. When attending an event, seek out a variety of people and introduce yourself—if you connect with someone, be sure to follow up to start building that relationship. You may also consider joining a club or trade organization to meet peers who work in your industry.
Check out: How to Get the Most Out of Networking Events
4. Don't be Afraid to Make the First Move
There's no easy way around it—building a network of peers takes effort on your part. It's up to you to find opportunities to start conversations. If you connect with someone online who you're interested in talking to, don't be afraid to reach out and see if they'd be willing to meet for coffee or lunch.
Each relationship you build is a learning opportunity. Share details of projects or problems you're looking for an opinion on and remain open minded. Even if you don't take the person's advice or suggestion, it may ultimately lead to a new line of thinking and solution. As you continue to build relationships with your peers make sure to factor in time to your schedule for regular meetups.
Check out: Networking Tips to Boost Small Business Growth

Subscribe to our
blog
Get a weekly email of our latest posts sent straight to your inbox
Learn

more

about the MBO Platform
FOR INDEPENDENT
PROFESSIONALS
your independent business with MBO
Engage, scale, and optimize
your independent workforce