Setting Client Expectations as a Digital Nomad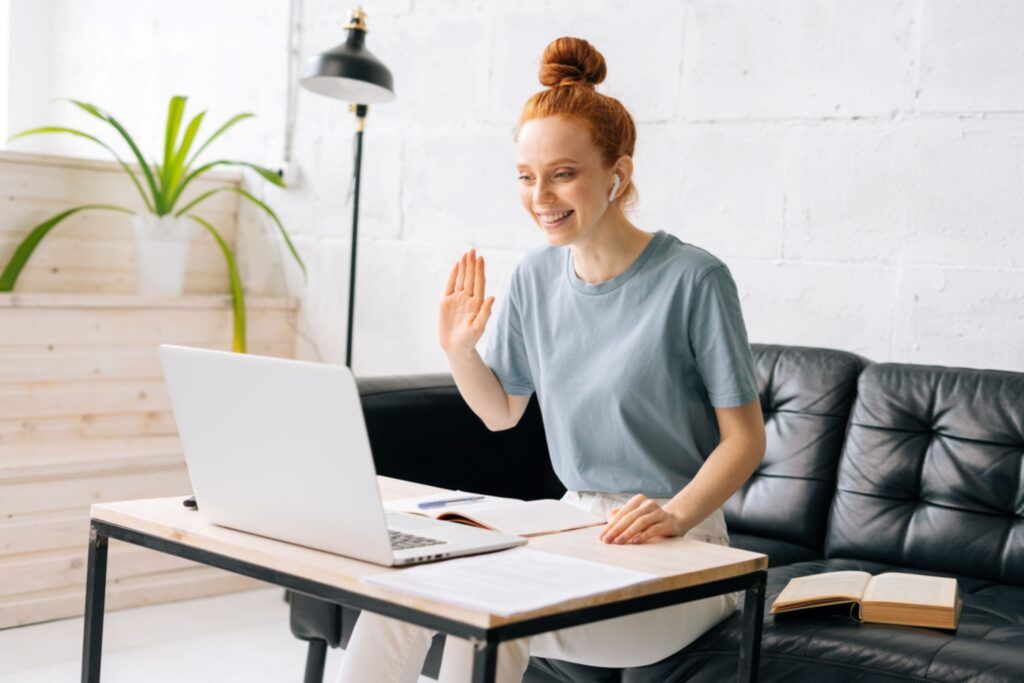 Key Points
The competitive landscape among digital nomads is likely to become more demanding as numbers continue to rise.
Setting and managing client expectations are key factors in the success of any independent professional, whether mobile or stationary.
Even if you are already a digital nomad, it can be worthwhile to review these tips.
The number of American workers who describe themselves as digital nomads has steadily risen, from 7.3 million in 2019 to 16.9 million in 2022. That's 131% growth over three years, and growth is expected to continue, though perhaps not in such impressive numbers. The steady addition of more digital nomads in the workforce logically means that more clients are working with them, many of them for the first time.
The competitive landscape among digital nomads is likely to become more demanding as numbers continue to rise. Whether you are a seasoned nomad or are new to the work style, it's good to think strategically about setting client expectations and what that means in your current situation. What may have worked in the past to maintain client relationships may not work in the future because your competition may set the bar higher in terms of client expectations.
Setting and managing client expectations are key factors in the success of any independent professional, whether mobile or stationary. Four fundamental areas where any successful contractor clearly sets and meets client expectations are:
A clear scope of work and contract terms
Responsive communication
Effective project management that meets deadlines
Establishing boundaries for client interaction
As a digital nomad, whether you are seasoned or have just adopted the work style, the expectations you need to manage include these, with additions, and include others that are related to the nature of digital nomadism. They continue to be critical and are also modified because of the nature of your work style.
A Clear Scope of Work and Contract Terms
In addition to the basic scope and terms like the nature of the services provided, deliverables, project schedule, and payment terms, include this further information depending on your itinerary:
Any payment details specific to your travel itinerary and location.
An adjusted project schedule that works for your situation and location, if needed, to allow for unforeseen circumstances that could arise.
Assurance that you will work in a secure internet environment (preferably VPN), will keep your devices updated, and will use virus detection tools.
Assurance that you will be responsible for compliance with any immigration and tax regulations in the location(s) where you will be working.
Assurance that you have the type of insurance required by the client.
Your agreement to abide by any digital nomad policies the client has in place.
Responsive Communication
No matter where you are in the world, communicating effectively with clients is an important part of your business success. Responding to direct messages, attending online meetings, and communicating with other members of your team, both in real-time and asynchronously, are essential elements of responsive client communication. But the nature of responsiveness may be somewhat different when you are a digital nomad. Uncertain or low bandwidth internet, unexpected travel delays, and an array of other factors can affect your ability to respond as effectively as you did pre-nomad. It's important, therefore, to collaborate with your client about what communication channels will be used for direct messaging, how you will participate in online meetings, and the degree of asynchronous communication that will be expected (depending on your time zone, most of your interactions may need to be asynchronous).
Effective Project Management that Meets Deadlines
Attempting to maintain the project parameters that you worked under before becoming a digital nomad is risky. As noted above, you may need to adjust your project schedule, milestones, and deadlines to take your location and work environment into account. Internet quality, workday logistical issues, and unforeseen delays can cause you to miss milestones and delivery deadlines. Too much of that could be a problem for your client. Collaborating on a project schedule that allows for location-related factors helps you consistently meet client expectations.
Establishing Boundaries for Client Interaction
Stating office hours and specifying communications channels are two common policies that independent professionals put in place to establish boundaries in their client relationships. As a digital nomad, these and other policies may need to be adjusted. If, for example, you are working many time zones away from your client, you may need to adhere to office hours that have at least some overlap. Your communication channels may need to change. For example, you may want to use the WhatsApp phone app if you are out of the U.S. so that your direct messaging will work well. You may also need to have a local mobile phone and plan, so you'll want to make sure your client has that contact information.
Additional Expectations to Address
Beyond the adjustment to these fundamental aspects of client expectations, there are expectations you might need to address that directly relate to your status as a digital nomad. Examples include:
Your itinerary. Keep clients up to date on your location and travel plans and make adjustments to the working relationship if needed (because of time zones or other factors).
Your connectivity. Your connection to the internet is everything. Its speed, or lack of speed, can impact the project and it's important to adjust expectations if need.
Scheduled updates. Consider committing to sending project updates on a schedule. A weekly brief sent by email ensures that your client will remain current even if other interactions have been interrupted.
Setting and managing client expectations is a key building block of great client relationships. With more independent professionals hitting the road, as a digital nomad you will be able to compete successfully when your client relationships are great. Using the tips summarized here, think about your clients, your work, and your plans. Are there further opportunities to set client expectations that will improve your relationship and project outcomes?
Even if you are already a digital nomad and have a portfolio of recurring clients, it can be worthwhile to review these tips. If you are new to the work style, use these to start your new business model off right.
Get more insight into the digital nomad workforce and how companies are engaging them with our research report.
Subscribe to our
blog
Get a weekly email of our latest posts sent straight to your inbox
Learn

more

about the MBO Platform
FOR INDEPENDENT
PROFESSIONALS
your independent business with MBO
Engage, scale, and optimize
your independent workforce