Setting SMART Business Goals for the Upcoming Year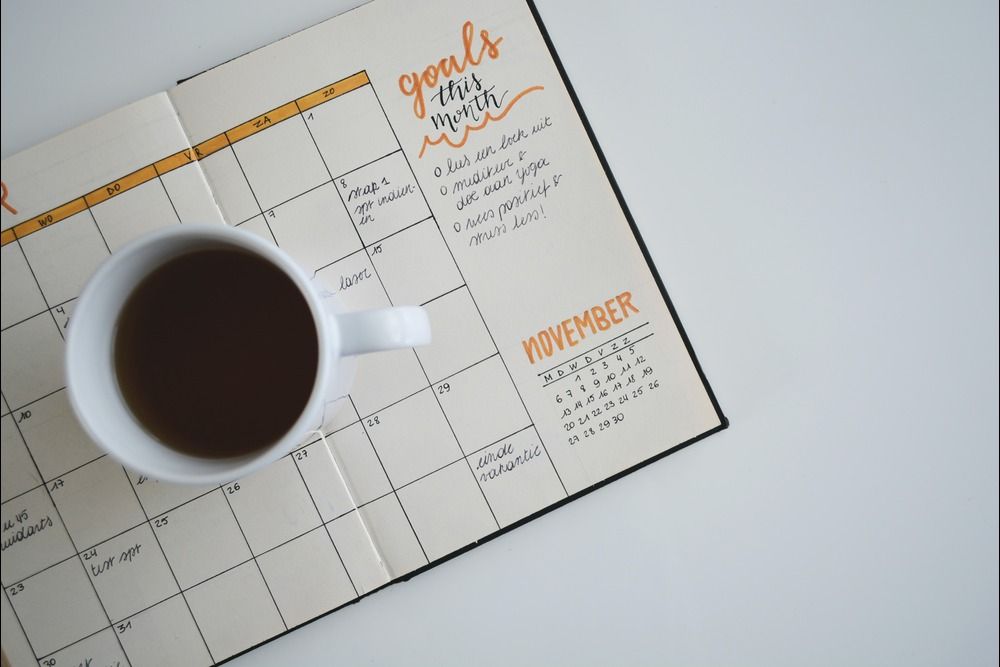 Key Points
SMART goals are specific, measurable, achievable, relevant, and time bound.
Approaching goals with this methodology can help you achieve more throughout the year.
Set your business up for success in the coming year by setting clear, realistic, meaningful goals.
Conducting a year-end business review is a valuable practice as an independent contractor. Taking stock of your accomplishments over the past months, reviewing your network contacts, and setting goals for the upcoming year can help you identify gaps in your business offerings, keep your back office organized, and uncover new ways to grow and evolve.
Year End Small Business Review Checklist
What are SMART Goals?
SMART stands for specific, measurable, achievable, relevant, and time bound. This methodology is used across all different industries to set defined goals. Using this model to set goals can help you achieve more because you will define actionable ways to achieve your goal along with measurable outcomes as opposed to just thinking of the goal you want, writing it down, and hoping you follow through. Here's how to do it.
Specific: Clearly Describe Your Goal
Start by thinking of a goal tied to a specific outcome. Goals can often be too broad, and therefore hard to achieve. Rather than trying to embody too large of a goal, try to narrow your focus. For example, rather than having a goal of, "grow my income by 10%," consider ways in which you might grow your business. Instead, your goal might be: "secure one new contract every quarter." This is a more specific and clearly defined goal to work with.
Measurable: Define Milestones and Describe Desired Results
To make your goal measurable, define what sort of metrics you will use to evaluate your progress towards your goal. Set specific milestones that you can use throughout the year—or throughout your defined timeline—to make sure you are continuing to work on your goal.
Milestones for securing one new contract per month might be to network with one new contact per week, reconnect with a past client or peer every other week, or apply to three project opportunities via an online marketplace each month. Milestones can be quantitative (numbers based) or qualitative (outcome based) depending on what you are trying to achieve. Be sure to also describe your end desired result in detail.
3 Ways to Evaluate Small Business Goals
Achievable: Make Sure Your Goal is Realistic
Setting high standards for yourself is great, but if your goals are unrealistic or too hard to achieve you will be doing yourself and your business more harm than good. Sometimes you'll need to trial different goals to see how far you can push yourself and what you can achieve but try not to force yourself to accomplish a goal that adds too much stress to your daily life or turns out to be impractical.
Relevant: Choose a Goal that is Meaningful to Your Business
Setting a relevant goal may sound obvious, but it can be easy to lose track of what you are trying to achieve in your business and set a goal that is easy or just sounds good on paper. Take some time to think back on your original vision for your company in your business plan. How does your goal fit into this vision? How does it help advance what you're hoping to achieve?
How to Write a Business Plan for Small Business: 8 Steps
Time Bound: Set a Deadline for Your Goal
Lastly, make sure you set a deadline for your goal along with a timeline for your milestones. Putting time constraints on your goal will help you stay on track and motivated as you work towards meeting each target. Meeting each smaller milestone and date is great motivation to know you're well on your way to achieving your desired result.
SMART goals are well-defined, actionable, and achievable. Approaching goal setting this way can help you focus your vision for your business, realize small wins throughout the year, and grow your company the way you want.

Subscribe to our
blog
Get a weekly email of our latest posts sent straight to your inbox
Learn

more

about the MBO Platform
FOR INDEPENDENT
PROFESSIONALS
your independent business with MBO
Engage, scale, and optimize
your independent workforce