Year End Small Business Review Checklist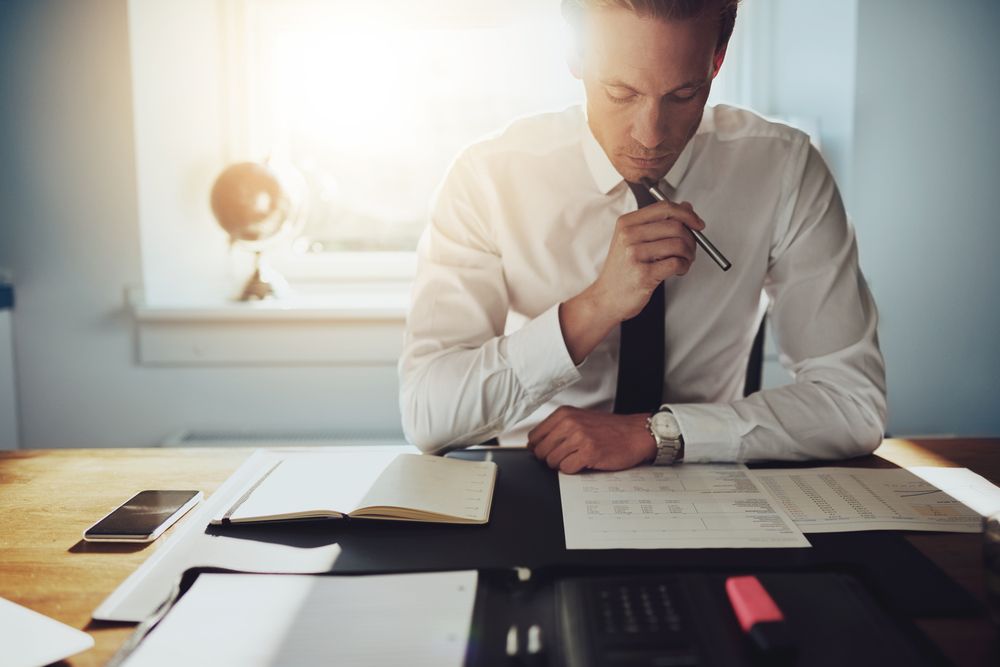 Key Points
Independent contractors and solopreneurs should take use of the year's end to review their accomplishments, assess their networks, and create goals for the upcoming year.
Goal-setting can assist you in keeping your resolutions and also help you identify any gaps in your existing thinking.
Take use of this helpful checklist to help you stay on course.
If you are an independent contractor, consultant, or solopreneur, the end of the year is a great opportunity to review results, evaluate business assets and expenses, assess relationships, and create a plan to excel in the new year. Use this handy checklist to keep yourself on track.
1. Wrap Up Financial To-Dos
If you operate your own business, you probably keep an eye on your finances throughout the year. While MBO Associates enjoy the benefit of hassle-free filing thanks to our back-office services, it's important to take time this quarter to reflect and look back on how much you've spent. Many credit card companies provide helpful year-end statements that wrap up how much you've spent in various categories. If you find yourself over-spending, think about how you can scale back or re-negotiate bills in the next year.
You may also wish to:
Organize financial documents. Take time to compile receipts, expenses, W-9s, and other income and deduction documents for tax purposes.
Schedule time with your accountant. Sit down with your accountant to discuss annual tax return preparation and to learn how changes in the tax code will affect your business next year.
Review financial documents and evaluate results. How did your business perform this year? Take a close look at your cash flow, income statement, and balance sheet to determine where expenses can be cut and consider if you need to raise billing rates.
2. Set Your New Year's Resolutions Early
Once you have reviewed your finances, solidify plans for next year. Writing down goals and can help you stick to your resolutions and may prove useful to see where you might have holes in your current thinking.
3. Reinforce or Renew Relationships
Just because you're a solopreneur doesn't mean you have to go it alone. Your business relationships, clients, vendors, and other colleagues help your business tick. Make a point to reinforce these relationships before the year comes to a close through networking and other activities.
Say thank you. Send seasonal thank you cards to clients who did business with you this year and in the past. A handwritten note in a stamped envelope sends a strong message.
Reach out to prospects. Send a holiday greeting card or email to prospective clients to ensure you are at the top of their minds in the new year.
Connect to your network. Reach out to past colleagues by phone or email to say hello and let them know what you've been up to. They may be able to use your services in the future or give you a referral.
4. Update Digital Sites
When people don't see you face-to-face or talk with you on the phone, your digital sites represent you instead. Make sure that your online presence is up-to-date.
Create or update your website. If you haven't yet created a website, follow these simple steps to create one by year-end. If you already have a site you are maintaining, make sure your contact information is current, links are working, and that you're regularly adding new content.
Review social sites. Take a look at social media sites that you use and make sure that your branding is up-to-date with current photos and personal information. You should be monitoring your social sites daily, which involves managing interactions, comments, and questions from followers. If you don't have time to manage your social presence, consider hiring help or only spending time on sites that produce the best return.
Evaluating your business and planning for next year is a time commitment, but it will pay off in the long run. By staying organized and monitoring your business periodically throughout the year, this process will get easier over time.
Subscribe to our
blog
Get a weekly email of our latest posts sent straight to your inbox
Learn

more

about the MBO Platform
FOR INDEPENDENT
PROFESSIONALS
your independent business with MBO
Engage, scale, and optimize
your independent workforce