5 Ways to Market Yourself on a Job Search Website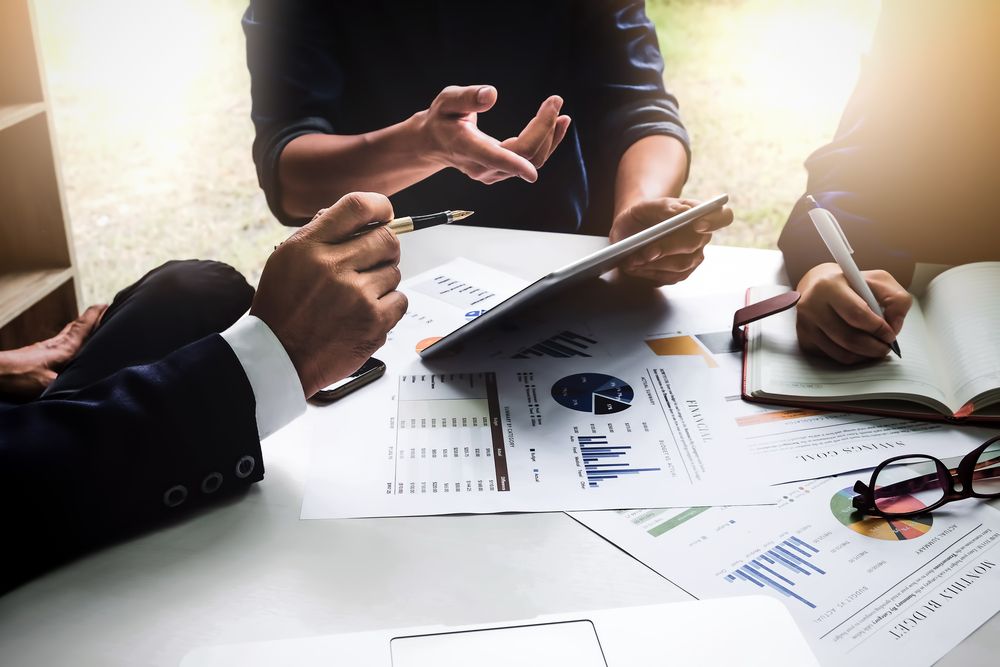 Key Points
As a self-employed professional, it's critical to present yourself in the best possible light and demonstrate to potential customers who you are and what you can do.
While it's critical to complete all the fields on the application, such as those for your education and employment history, there are a few others that you shouldn't skip.
Here are five elements you should include in your profile, whether you are creating one for the first time or upgrading an old one.
When you create an online profile as a self-employed professional, it is important to put your best foot forward and show prospective clients who you are and what you have to offer. While it's important to fill out all of the information that's typically required like your education and work history, there are a few other details that you don't want to overlook. Whether you're updating your existing profile or building one for the first time, here are five components to make sure you include.
1. Add a link to your Professional Website
A professional website is often the first thing prospective clients look for when they come across your profile. A website serves to provide additional information about the type of work you do and it gives clients a better feel for who you are. A website is your chance to showcase your personality, skills, and brand all in one place.
By making your website as search-engine-friendly as possible using SEO techniques, it can serve as a great marketing tool helping to passively attract new clients. Your website should clearly explain what you do, link to any social media profiles you maintain, and include examples of your work. If there is not a specific place to link to your website on your online job-seeking profile, include it in your resume or in a summary section.
2. Include Work Experience and Project Examples
Project details and work experience are a very important part of building an online job-seeking profile. These components show clients examples of the work you've done, and help to confirm your skills and capabilities.
If the job-seeking platform allows, include some portfolio examples of your best work. These examples should contain an explanation of the project you completed, the name of the client you worked for (if you are able to do so), the dates you worked on the project, as well as any corresponding documentation such as presentations, images, or videos. Be sure to list any results that were particularly impressive.
You'll also want to include relevant logistical details such as your bill rate (or a bill rate range), where you are based geographically or if you are able to work remotely, a general idea of your availability, and up-to-date contact information. These details will help ensure you are matched with projects that fit your skill level and individual needs.
3. Upload a Professional Photo
It may seem like a small detail, but a professional photo on your online job-seeking profile is a critical component. A photo is a visual way to present yourself to future clients. It lends credibility to your profile and personalizes all of your selling points and work details.
If you can, consider working with a professional photographer to have headshots taken. A photographer will be able to assist with appropriate lighting and cropping. And, with a professional photo in hand, you can use the same picture across your social profiles to maintain brand consistency and professionalism.
4. Add Testimonials and Endorsements
Including endorsements and testimonials is another way to build credibility and sell your services by bringing in other people to vouch for you. If there isn't a specific space on your online job-seeking profile for testimonials, consider building out this section on your professional website.
To gain endorsements, start by reaching out to reach out to past clients who you have a good relationship with. Send a personalized message to them reminding them of the project you worked on and the results, and ask if they'd be willing to write a short testimonial or recommendation about their experience working with you.
5. Attach a Resume Specific to Your Service Offerings
As an independent professional, your resume is going to look slightly different than a traditional employee due to the nature of project-based work. Most job-seeking profiles will include an area where you can upload your resume, and this is an option you don't want to overlook. Use your resume as an opportunity to list your skills and provide a summary of the work you've done.
First, take the time to make sure you accurately describe your skills and level of expertise. You want to be matched with opportunities that are the right fit for you, and if you exaggerate your abilities or are too vague in describing your skills, it will take longer and be harder to match with the right project. If you have experience using specific technologies, list your proficiency and where you are on the scale of beginner to expert. Lastly, be sure to include any awards you've received or additional education or certification you've pursued.
Building a strong online job-seeking profile is like a job in and of itself. If you have any questions about how to make the most of your profile, our team of experts is here to help.

Subscribe to our
blog
Get a weekly email of our latest posts sent straight to your inbox
Learn

more

about the MBO Platform
FOR INDEPENDENT
PROFESSIONALS
your independent business with MBO
Engage, scale, and optimize
your independent workforce