6 Upselling Tips for Consultants to Generate More Revenue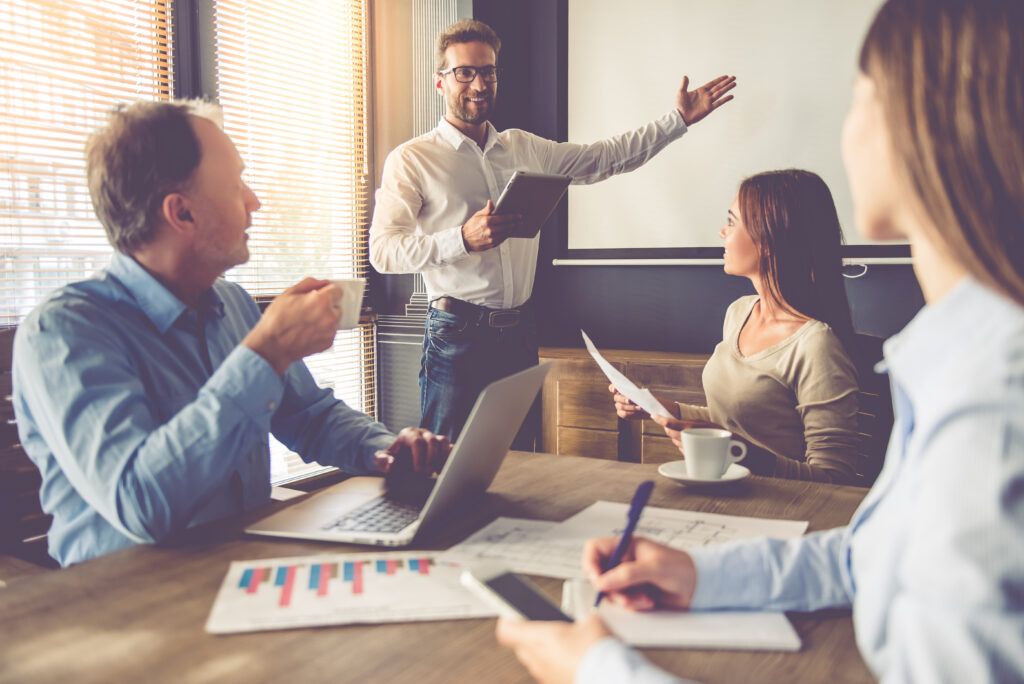 Key Points
One helpful way to fuel your income stream is to use your current client base to generate new business.
Start by identifying what the common needs are among your clients.
Position your services as a value-add, rather than an added cost.
We bet you recognize this famous upselling question from McDonald's: "Would you like fries with that?" While independent professionals would be well advised to find a slightly more elegant approach to peak clients' interest, using similar tactics can lead to big profits.
When you own your own business, part of your job is to have an ear to the ground to seek out new projects. One helpful way to fuel your income stream is to use your current client base to generate new business. While some of your clients may be brand new, a great source of business can be the 'upsell' or 're-sell' of your existing clients.
By positioning your services as a value-add, rather than an added cost, clients will appreciate your insight and be more open to a proposed upsell. Below, we explore six ways you can upsell your services to build strong client relationships, maintain a steady stream of work, and generate more revenue for your business.
1. Review What You're Offering
First things first, consider your client. Is what you're offering something that will drive ROI both now and in the future? Successfully upsell your clients by making sure the service you're offering is a highly-relevant, value add-on to their primary purchase.
For example, if you've developed a marketing strategy for a client, you may find that they are receptive to a social media program that can support the marketing plan you developed, or they may be interested in ongoing analytics reporting.
2. Identify Problems and Sell Solutions
Since most people purchase services to meet a particular need, start by identifying what the common needs are among your clients. Then, offer solutions that meet those needs—as long as they are within your area of expertise.
For example, tennis clubs sell rackets and tennis balls. A yoga studio will likely sell mats and yoga apparel. It's the same for services. If you are an IT consultant for a client that isn't tech savvy, you might offer to sell training services. Likewise, if you are working with large amounts of client data, consider offering to streamline or organize their information systems.
In your next client meeting, let them speak first. Listen to their stories and their problems, and then see if you have a solution or service to offer. Even informal client conversations can offer insight into how you can provide an actionable solution to a current or ongoing issue, and this is often an up-sell from your current project scope.
3. Create Packages with Optional Add-Ons
Special deals, promotions, or bundling can sweeten the deal. Just like a buy-two-get-one-free deal at the grocery store can turn customers' heads, so will the opportunity to receive something that offers added value for a discounted rate.
For instance, if you provide content writing services and you are writing web copy for a client, consider offering Search Engine Optimization (SEO) services for an additional flat rate. Or, perhaps you can provide weekly blog posts to the site for an even bigger package.
4. Highlight the Benefits You Offer
Make sure your customer knows all of the benefits that come from the service you're offering. Focus on areas like cost savings, added security, peace-of-mind, or an all-in-one solution, and offer tangible metrics or ROI wherever possible in your pitch.
Be prepared to show your clients that the upsell offer is a beneficial purchase. Where possible, provide concrete numbers on long-term savings to make the benefits even more compelling. For example, let them know if they'll be saving $110 a month, $1,320 a year, etc.
5. Choose the Right Time to Upsell
It's also important to point out that upselling is most successful if you strike while the iron is hot. Clients heading towards the end of the year have two mentalities: spend, spend, spend, or save, save, save. Consider when your client's fiscal year ends (which may or may not be the calendar year-end) in order to pitch a new project at exactly the right time.
Know your client's unique variabilities, but also keep in mind that clients have varying budgets and providing several options will help your upsell services be attractive to budget-conscious clients as well as those with deep pockets.
6. Use Social proof to convince them
Most people require proof to persuade them before making significant, expensive purchases. That is, after all, the reasoning behind the importance of consumer feedback. Make sure to let them know, for instance, what proportion of customers use the add-on product in addition to the product they have previously purchased. Inform them if your business has received positive feedback from satisfied consumers who have used the extra product.
Read Next: 8 Effective Marketing Strategies for Consultants
Subscribe to our
blog
Get a weekly email of our latest posts sent straight to your inbox
Learn

more

about the MBO Platform
FOR INDEPENDENT
PROFESSIONALS
your independent business with MBO
Engage, scale, and optimize
your independent workforce