3 Sales Tips for Consultants: How to Close the Deal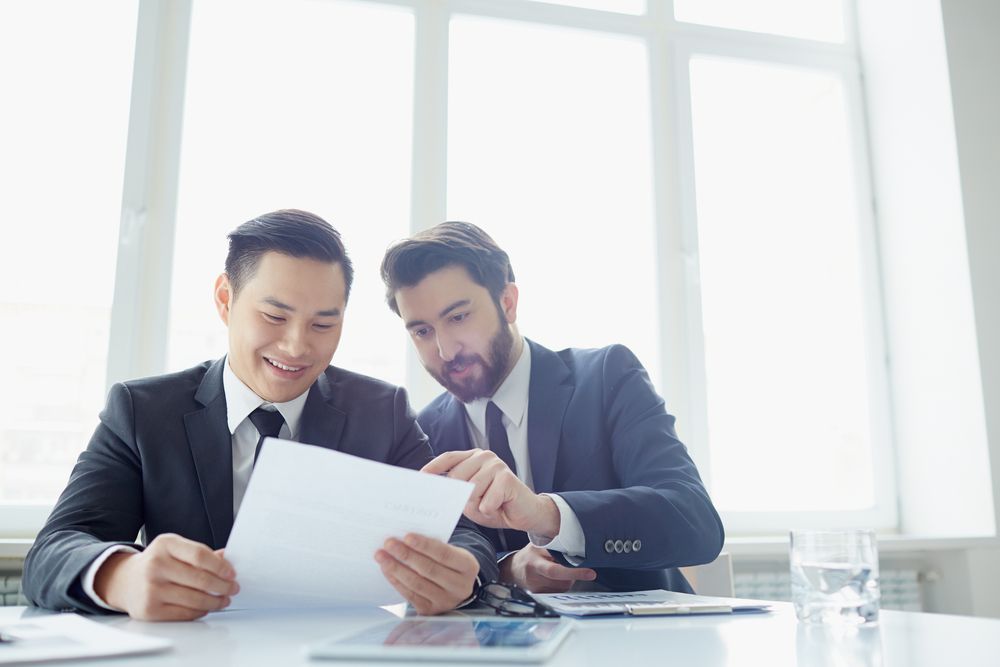 Key Points
At first appearance, selling something you know a lot about and are passionate about appears simple.
Just because you're an expert in your industry doesn't mean you've mastered the techniques and strategies necessary to excel in sales.
Having confidence when making an initial customer pitch or presentation can be aided by being completely knowledgeable about your services and how they can be used in a variety of circumstances.
At first glance, it seems like it would be easy to sell something you're knowledgeable and passionate about. However, just because you're an expert in your industry doesn't necessarily mean you've developed the skills and techniques to excel in the sales aspect of your business.
We all know someone who is a natural-born salesperson, but even if you lack these skills there are many things you can do to help yourself become a better salesperson and close more deals. Whether you need to work on the basics or master more advanced subtleties, here are three key areas of the sales process you can set as ongoing goals for improvement.
1. Communicate Your Value
As an independent professional, it might seem like a given that you're already familiar with the services you offer. After all, you created your business, chose your services, and likely perform them on a regular basis. But being able to rattle off a list of services and implement them successfully is not the same thing as having the ability to comfortably communicate what you do to a client.
Knowing your services inside and out—and how they can be applied to various situations—can help build confidence during an initial client pitch or presentation. You will be better prepared to communicate the value of what you offer, overcome any objections, and discuss your abilities and area of expertise with confidence.
2. Stay Patient During the Sales Process
Whether you're simply ready for more work, enthusiastic about an exciting potential project, or anxious to grow your business with your first clients, it can be tempting to speed through the client acquisition process so you can get to work. However, giving into impatience can backfire and make you a less-effective salesperson.
Learning to be patient throughout the sales process is a trait of an effective salesperson. Of course, that's not to say that you shouldn't continue to be (or learn to be) persistent. The key is to recognize and understand that sales is a process, progressing from introduction to closing, that can't be rushed more quickly than the potential client is comfortable with. Additionally, the ideal pace may vary from one client to another; if you lose patience or push too aggressively you could easily lose the deal. Keep in touch with the client and follow up as appropriate, but be patient and give the client time to gain trust and confidence in you.
3. Learn Your Client's Needs
A frequent mistake made in sales, particularly for those with limited experience or independents who are more introverted, is to turn the process into a one-sided presentation rather than a two-way conversation. A common misconception is to think of sales meetings and presentations as advertisements: the salesperson speaks while the client silently receives the message. In reality, approaching the sales process with these concrete, defined roles will likely annoy and turn off a potential client.
The sales process is actually more similar to a series of interviews. While you will want to highlight your benefits, value, and expertise, a prospective client will also need ample opportunities to ask questions that will let them know if you are the right fit for their needs. Additionally, asking questions of your own and listening to what the client says can help you understand their needs and goals so you can formulate a strategy to address them.
For many independents, the process of improving listening skills is ongoing. Even experienced independents may need continued work in this area, learning how to ask more probing questions, anticipate responses, and use comments and feedback more effectively.

Subscribe to our
blog
Get a weekly email of our latest posts sent straight to your inbox
Learn

more

about the MBO Platform
FOR INDEPENDENT
PROFESSIONALS
your independent business with MBO
Engage, scale, and optimize
your independent workforce