How to Create a Professional Profile for an Independent Consulting Job Marketplace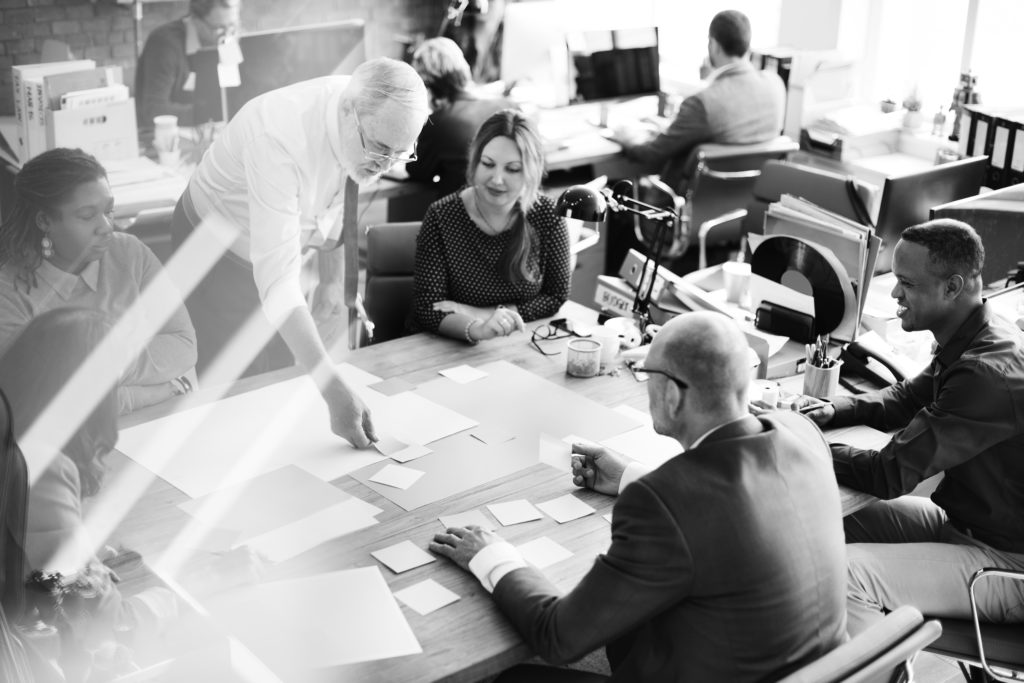 As an independent professional, growing your consulting business by securing new projects with top clients requires networking, marketing, and salesmanship.
But the emergence of online marketplaces for independent professionals offers the promise of an easier way to keep your business' project pipeline full and steady. All you need is an optimized profile and some dedicated time to creating marketplace profiles.
It's worth noting that simply creating an account is not sufficient in finding your next project through a marketplace. Oftentimes, unfinished profiles either aren't considered for entrance into the marketplace or are limited in their visibility to see all projects posted.
1. Create a Grab-and-Go Profile Template
Independent marketplaces typically require some information from you upfront to ensure that you meet their criteria for acceptance into their pool of talent. Why? Companies that join these marketplaces are typically looking for independent talent, and marketplaces don't want to muddy the waters with people looking for full-time employment.
When you sign up for an independent marketplace, you can generally expect to be asked for any of the following information:
Headline or Title*
Summary/Description of what you're looking for in a new position
Education
Work History
Hourly Rate you are looking for in a contract role
Skills*
* = critical element to enable marketplaces' algorithms that match profiles to projects
To simplify the process of filling out a new profile each time you use a new marketplace, take some time to outline all of this information word processing document. This grab-and-go template will allow you to copy and paste answers to common questions, speeding up the time it takes to register for a marketplace.
2. Optimize Your Profile
When creating your marketplace profile, the two most important elements to getting matched to more (and relevant) projects are your Headline/Title and your skills.
An ideal Headline/Title should briefly describe the services you offer, highlighting any specific expertise. Err on the side of describing your skillset, versus listing the name of your actual position. Remember, this is likely the first thing people will notice when looking at your profile. It should be concise and eye-catching.
Your Headline/Title is also a critical field in your profile that's used by the matching algorithm of marketplaces. Including a few keywords to enhance search engine optimization (SEO) can be helpful. This will make it more likely for your profile to appear when someone searches those keywords within the marketplace or on a search engine. Here are two examples of optimized headlines:
Creative Content & Strategic Communications Collaborator
or…
Business Process | Operations Risk | SOX Consultant
When listing your skills, ensure the ones you choose accurately describe your abilities without being too vague or specific. If you have too many general skills on your profile, you may be matched to opportunities outside of your area of expertise. Conversely, if the skills you choose are too specific, you may be matched to very few opportunities. Finding a happy medium is key, as well as listing the names of specific technologies you are proficient in.  For example, if you are a Marketing Consultant, your listed skills might be: B2B Marketing, Demand Generation, Google Analytics, and Hubspot.
3. Explore and Join Marketplaces
Next up is the fun part. Set aside a few hours to research and join marketplaces!
In some independent consulting job marketplaces, like MBO's marketplace, you can simply upload your grab-and-go template and your profile will automatically populate. Be sure to review any profile that is automatically uploaded to make sure all your information is in the right spot and fill in any missing fields. Technology is helpful, but not perfect.
4. Review Projects Your Profile Matches To & Adjust
Once you've found and joined marketplaces you're interested in, it's time to sit back and let your optimized profile do its job.
Depending on the marketplace you join, sometimes you'll have to wait for a profile review and acceptance to see projects. In others, you'll be able to see projects matched on your profile's contents (all the more reason to maintain an optimized grab-and-go profile)!
If initial search queries or email digests of suggested projects aren't matching with the skillsets and expertise outlined in your profile, wait a few weeks. After reviewing the results, revisit your profile (and template!) to make tweaks based on what you are (or are not) seeing. Are you seeing too many or too few project opportunities? Are the rates and roles a right match for your expertise?
5. Set Up Inbox Filtering
As the demand for independent professionals grows, so does the number of companies joining independent marketplaces and posting new, diverse projects. Check back to each platform monthly to browse new projects with new companies, and ensure your profile is still in alignment with the expertise and skills you offer. In the meantime, consider setting up inbox filtering to keep your project alerts all in one place for you to check daily.
To set up inbox filtering for a consolidated folder of new project alerts, first make sure notifications are enabled on your marketplace's profile. Next, wait a few days for project alerts to start rolling into your inbox. Once you've received notification emails from several marketplaces, create a new mail folder and title it something like "Project Alerts." Then, add a filtering rule (based on the subject lines of the project notification emails you've received) to auto-filter new emails with the same subject line into your "Project Alerts folder." For a step-by-step guide on setting up filters, use this article for Gmail or this one for Outlook.
---
Find independent consulting jobs with top companies through MBO's marketplace
---