How to Create a Professional Profile for a Job Marketplace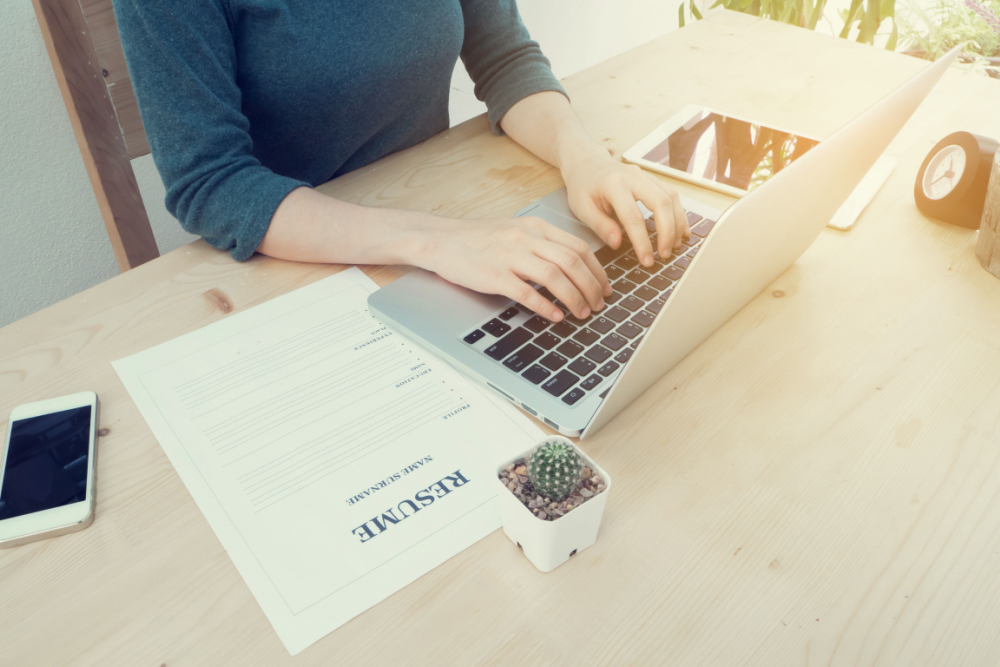 Key Points
Online marketplaces for independent professionals offer a more simple way to keep your project pipeline full.
Marketplaces will require some information upfront to make sure you meet their criteria.
Consider setting up inbox filtering to keep your project alerts all in one place for you to check regularly.
When you run a small business, it's important to maintain a pipeline of project opportunities. And growing your business with these new projects requires networking, marketing, and salesmanship.
That sounds like a lot of work, but here's some good news. The hustle is digital, which makes your job easier. Online marketplaces for independent professionals offer a more simple way to keep your project pipeline full. Marketplaces are a way to connect with new clients by creating a profile that matches your skills, experience, and type of work to available projects. All you need to do is carve out some time to create the best possible profile. Here are our go-to tips.
1. Create a Basic Resume
Marketplaces will require some information upfront to make sure you meet their criteria. For example, when you create a profile for a job marketplace, expect to be asked for any of the following information:
Headline or Title*
Summary/Description of what you're looking for in a project
Education
Work history
Billing rate
Skills*
* = critical element that enables a marketplace's algorithm to match your profile to relevant projects
Since you have the ability to join multiple online marketplaces, create a "grab-and-go" template in a Word document that contains all of this information. Then, when you are ready to register for a marketplace, you can copy and paste answers to common questions to save time.
2. Optimize Your Profile
When creating your marketplace profile, the two most important elements to getting matched to relevant projects are your Headline/Title and your skills.
Headline/Title: An ideal Headline/Title should briefly describe the services you offer, highlighting any specific expertise. Try to describe your skill set rather than just listing a job title. Remember, this is one of the first things people will notice when looking at your profile. It should be concise and eye-catching.
Including a few keywords to enhance search engine optimization (SEO) can also be helpful. This will make it more likely for your profile to appear when someone searches for those keywords within the marketplace or on a search engine. Here are two examples of optimized headlines:
Creative Content & Strategic Communications Collaborator
Business Process | Operations Risk | SOX Consultant.
Skills: When listing your skills, be sure to choose ones that accurately describe your abilities without being too vague or specific. If you're vague, you may be matched to opportunities outside of your area of expertise. Conversely, if the skills you choose are too specific, you may be matched to very few opportunities.

Finding a happy medium is key, as well as listing the names of specific technologies you are proficient in. For example, if you are a Marketing Consultant, your listed skills might be: B2B Marketing, Demand Generation, Google Analytics, and Hubspot. To go one step further, explain how many years of experience you've had using each tool/skill and whether you're a beginner or an expert.

It's also helpful to work the following into your profile:
Key Experiences: Summarize the types of projects you've worked on. If you're a designer, for example, this may include listing: interactive (banner, website, ecommerce), events, print, promotions, radio, TV.
Project Details: List the names of clients that you've worked with, as well as the dates that you worked with them. This will give potential new clients a sense of how long you worked on each project. Include any relevant or impressive results, too, like "increased Web traffic by 25% over a six-month period."
Awards: If you or your team received any special recognition, mention it.
Samples: When possible, include a link to an online portfolio of your best work and/or a link to your LinkedIn profile.
Education: List any degrees and certifications.
Resume: Attach a professional resume to give clients a more in-depth look at your experience.
Photo: Include a flattering professional photo of yourself—ideally a headshot taken by a professional photographer with appropriate lighting and cropping. Think carefully about your wardrobe and any hair/makeup decisions. How do you want to present yourself?
Extra Tidbits: Is there anything career-related that you're particularly proud of that wouldn't be classified as a traditional "skill"? For example, do you have excellent soft skills? Are you an experienced leader with management and interpersonal skills who knows how to communicate professionally and motivate others? Or, perhaps you want to focus on your meticulous attention to detail and your ability to work efficiently and meet tight deadlines. If you are willing to travel, add that as well. This detail could give you an edge over competitors. Putting these points in a "profile summary" section is smart.
3. Join Marketplaces
Next up is the fun part. Set aside a few hours to research and join marketplaces! In some marketplaces, like MBO's, you can simply upload your grab-and-go template and your profile will automatically populate. Be sure to review any profile that is automatically uploaded to make sure that all your information is in the right spot and nothing is missing. After all, technology is helpful, but not perfect.
4. Review Your Matches
Now it's time to sit back and let your optimized profile do its job. Depending on the marketplace you join, sometimes you'll have to wait for a profile review and acceptance to see potential projects.
If initial search queries or email digests of suggested projects aren't matching the skill set and expertise outlined in your profile, keep in mind that you can keep adjusting your profile until you're satisfied. After a few weeks, revisit your profile to make tweaks based on what you are—or are not—seeing. Are you seeing too many or too few project opportunities? Are the rates and roles a right match for your expertise? Play around with your profile until you're happy with the results.
5. Set Up Inbox Filtering
The demand for independent professionals is growing. That means you're likely to see an increasing number of project opportunities. So don't forget to check back in and browse new projects with new companies. Make sure your profile still reflects your skills and expertise. In the meantime, consider setting up inbox filtering to keep your project alerts all in one place for you to check regularly.
To set up inbox filtering for a consolidated folder of new project alerts, first make sure notifications are enabled on your marketplace's profile. Next, wait a few days for project alerts to start rolling into your inbox. Once you've received notification emails from several marketplaces, create a new mail folder and title it something like "Project Alerts." Then, add a filtering rule (based on the subject lines of the project notification emails you've received) to auto-filter new emails with the same subject line into your "Project Alerts folder." For a step-by-step guide on setting up filters, use this article for Gmail or this one for Outlook.
Read Next: How to Market Your Skills in a Job Marketplace

Subscribe to our
blog
Get a weekly email of our latest posts sent straight to your inbox
Learn

more

about the MBO Platform
FOR INDEPENDENT
PROFESSIONALS
your independent business with MBO
Engage, scale, and optimize
your independent workforce