Top 6 Work-Life Balance Benefits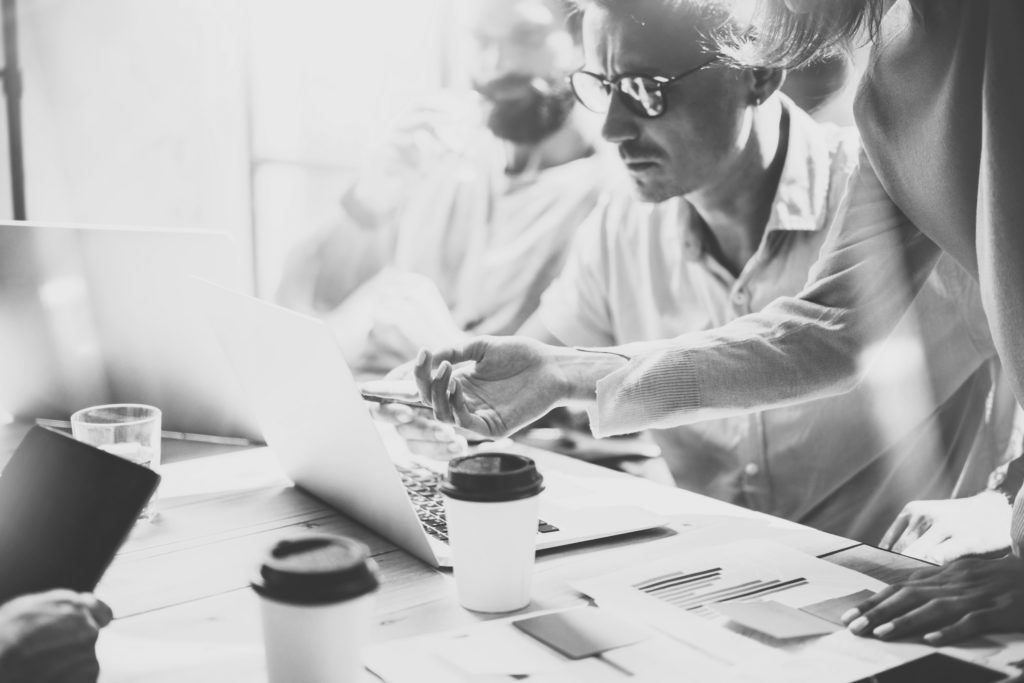 Work-life balance—finding that optimal balance between work and home—is something independent professionals strive for. And with good reason. There are many benefits to finding a balance between running your independent business and living your life. Here are six work-life balance benefits to inspire you.
1. Increased Productivity
The majority of independent professionals work remotely, and that means you're able to work when you are most productive. That might mean putting in more hours one day, or getting your most important tasks done first thing each morning. Being able to take breaks throughout the day will also let you return to your work feeling refreshed, which can boost productivity as well.
Working remotely allows you to create your own work environment. This means that you are in control of creating a place where you can focus on your work, and leave any stress of your personal life behind.
Try this: Create a Home Office with These 10 Tips
2. Less Stress
No one likes to feel stressed about work. When it comes to work-life balance, there are many choices you can make to help minimize your stress load. First, learn to be okay with saying "no." While it can be tempting to take every project that comes your way, that approach is a fast path to burnout. It is better to only take on the amount of work you can reasonably handle. That will make you (and your clients) feel better about the quality of your work and give you the time you need for your personal life.
Second, prioritize your tasks. Focus your day around the things that are most important and that you will be able to achieve. Sometimes it's easier to check off small, meaningless tasks first, but those are often things you can delegate or leave until later. Getting in the habit of checking those hard, but important, tasks off your list first will help lower your stress level because the hard work will be done! Lastly, take time each day to focus on some form of self-care. Prioritizing your personal needs is equally as important as dedicating time to your work.
Consider this: 4 Reasons to Turn Down a Project
3. More Time for Friends and Family
Many people pursue independent work because they want to be able to spend more time with their friends and family. If that is one of your priorities, great! In order to see this goal through, it is helpful to first have a good understanding of your own work schedule and then set expectations. That way you won't have people calling you in the middle of work or stopping by unannounced because they think you are always available.
Just as you would communicate to a client, let your friends and family know your work hours and when you are available. Then, schedule social time throughout your week. Maybe it's going for a weekly afternoon walk with a friend, getting breakfast with an old coworker, or taking kids to and from school.
Here's how: How to Set Boundaries at Work When You're Self Employed
4. Better Mental Health and Well-Being
Being able to create your own schedule is very useful when it comes to finding time for self-care. Although it may be hard to do so at first, try and get in the habit of taking small breaks throughout the day. During this time you might go for a walk, do a short meditation, go to the gym, or just sit outside and read a book for 20 minutes.
Whatever makes you feel best, be sure to give time to this practice during your day. This will give you time to think, breathe, and feel creative outside of work. In turn, you will be able to make better decisions and be more productive when you return to work.
Check out: 5 Self-Care Tips for Independent Professionals
5. Improved Engagement with Work
When you have control over your schedule and time, you will naturally begin to feel more engaged with your work. The last thing you want is to be overworked to the point where you no longer love what you do. Instead, you want to get to a place where you feel proud of your own brand and inspired to work harder and better each day.
What makes you get excited about your business? Is it talking to potential clients? Writing a weekly blog on your professional website? Running a monthly newsletter? Whatever that thing, (or things) is, be sure to dedicate time to it. When you feel engaged with your work, enthusiasm and success will follow.
Check out: 5 Marketing Strategies to Grow Your Small Business
6. Greater Flexibility
One of the many benefits of working for yourself is getting to set your own hours. This gives you a lot of flexibility throughout the day, even if you have standing client meetings. If you are coming to self-employment from a traditional office role, you might first be inclined to work typical 9-5 hours. But, as an independent professional, you actually have full say over the days you work as well as the hours.
Experiment to find a schedule that works best for you. You might find that putting in a few days with really long hours followed by a few days off works well, or perhaps you work better in the evening and would like to keep your mornings work-free. When you find a routine that clicks, start integrating your clients around your new schedule. Be sure to communicate to them the hours you're available and what they can expect.
Try this: How to Take a Vacation as an Independent Professional
Subscribe to our
blog
Get a weekly email of our latest posts sent straight to your inbox
Learn

more

about the MBO Platform
FOR INDEPENDENT
PROFESSIONALS
your independent business with MBO
Engage, scale, and optimize
your independent workforce