3 Benefits of Coworking for Self Employed Professionals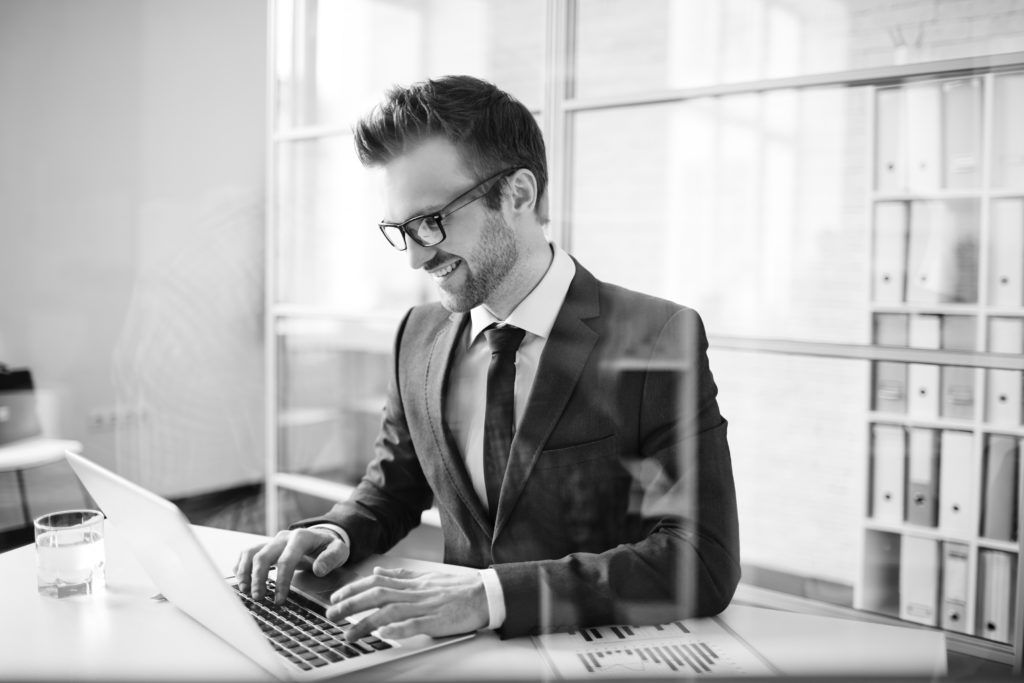 As your own boss, you get to choose your clients, manage your work hours, and direct your company's directions and goals. Leaving the traditional office environment, however, is not without its challenges. Among the many choices you face as an independent consultant, deciding where to work can have one of the biggest impacts on your daily life.
Many self-employed professionals choose to work from home for the benefits of a comfortable environment with little additional overhead, but this option can have drawbacks of its own. Where do you meet with clients and how do you handle isolation and distractions? On the other hand, a public place such as a coffee shop may a loud, hectic environment. Many independents find an optimal balance in coworking.
What is Coworking?
In a coworking environment, groups of independent consultants, entrepreneurs, freelancers, and even salaried employees share an office space and work virtually. A monthly membership fee provides access to a desk space, meeting rooms, and other amenities typically found in an office.
Unlike other shared spaces such as renting an executive office, coworking facilities offer an open environment that encourages interaction and collaboration. The social nature and open exchange of ideas and insights in coworking spaces make them a unique, attractive work environment for many independents. Here are three benefits a coworking space can offer your business.
3 Benefits of Coworking
1. A Professional Office for Minimal Cost
From a financial standpoint, monthly memberships at coworking facilities are often no more than a few hundred dollars—far cheaper than the cost of rent and utilities at a private office. This fee also includes use of communal facilities, providing you with access to amenities such as printers and fax machines without having to purchase this equipment for your home office. Coworking also often offers ongoing community events, from special skills workshops and motivational speakers to pickup basketball and wine tasting.
2. Logistical Flexibility and Convenience
Coworking facilities offer flexibility and convenience that the typical home office environment does not provide. Coworking spaces are often optimally located in desirable settings in big cities, providing a great location for your small business that you might otherwise not be able to afford.
Most spaces have rooms that can be reserved for meetings with clients, and they also provide a business mailing address so you can keep your personal and professional correspondence separate. Coworking facilities have flexible hours so you can work when you want, and because you don't have to sign a lease, there's no long-term commitment.
3. Opportunity to Network With Like-Minded Individuals
One of the biggest benefits of a coworking space is the social aspect. Many independent consultants name social isolation as the biggest drawback of working from home. A coworking environment gives you the opportunity to get out of the house for awhile, provides more amenities than a coffee shop, and is a convenient place to conduct business. Coworking facilities allow workers to share ideas and project leads, brainstorm with each other, and simply spend time working with like-minded individuals.
While coworking may not be the ideal working environment for everyone, it is a viable option for self-employed professionals who find working from home too isolating, desire the amenities of an office environment without the high price tag, and prefer working in a social, yet productive environment.
Coworking facilities are now available all over the world. To find one near you, check out Coworker, LiquidSpace, or WeWork.
---
Find independent consulting jobs with top companies through MBO's marketplace
---
Subscribe to our
blog
Get a weekly email of our latest posts sent straight to your inbox
Learn

more

about the MBO Platform
FOR INDEPENDENT
PROFESSIONALS
your independent business with MBO
Engage, scale, and optimize
your independent workforce