Top 5 In Demand Consulting Jobs for Entrepreneurs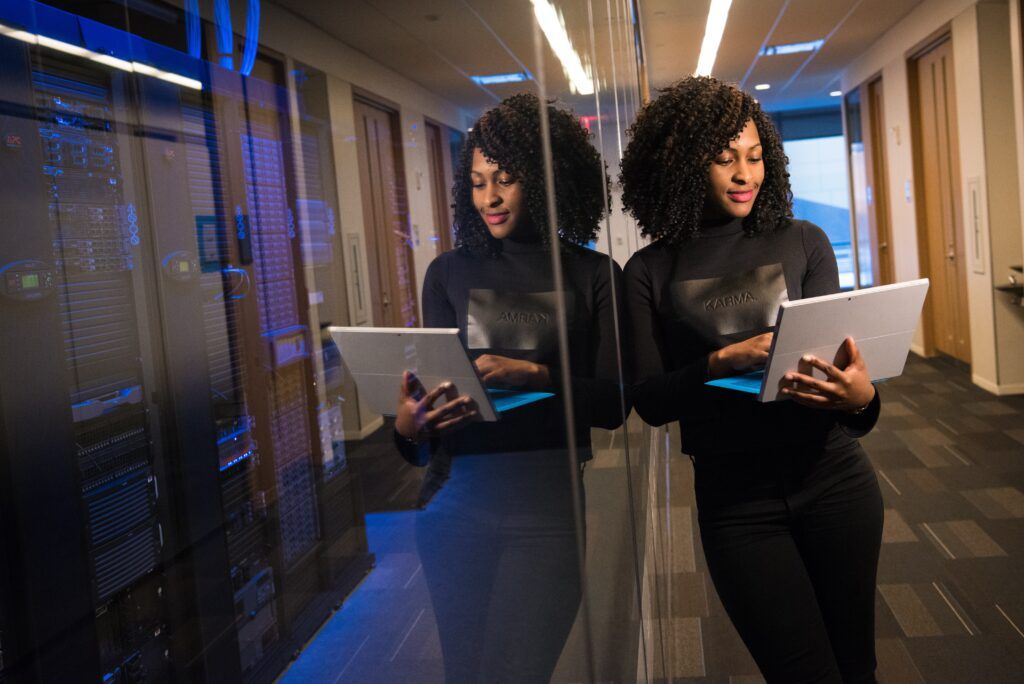 Key Points
It's no longer a wild concept to decide to work independently as a consultant, freelancer, contractor, temporary employee, or on-call employee.
Today, 64.6 million Americans work independently, contributing to the nation's expanding independent workforce. and working independently offers many people the chance to achieve greater work-life balance, develop marketable skills, and become their own boss by working as they choose.
Consider applying for one of these five in-demand consulting positions if you're thinking about going independent.
The decision to pursue independent work as a consultant, freelancer, contractor, temporary, or on-call worker is no longer a novel concept. Today, 64.6 million Americans pursue this type of work, adding to the growing independent workforce. For many, working independently is an opportunity to find better work-life flexibility, build valuable skills, and be your own boss by working the way you want.
There are, of course, many important aspects to consider before deciding to make the leap to independence. One of the biggest questions you'll need to answer is, what is your identifiable, sellable talent? In order to build a successful solo business, there needs to be a market for your skillset. If you're thinking of starting out on your own, consider these five in-demand consulting jobs that just may encompass some of your most valuable skills.
1. Project Manager
Companies are always on the lookout for good project managers, and if you have the people management, networking, and organizational skills needed to perform this role, you can fill that need. Organizations that carry out many different initiatives at once will often bring in an outside project manager to oversee an internal project.
As a project manager, it is important to be familiar with standard project management software such as Asana, JIRA, or monday.com, have a portfolio of work you can reference, and have a go-to communication plan that allows you to smoothly run a project.
2. Marketing and Writing
In the industries of marketing and writing, independent professionals can fill many roles. A marketing consultant may be bought on board to develop a strategy for a new product launch, reimagine a marketing strategy geared towards a specific audience, or improve how a brand is viewed. Marketers should have experience with branding, strategy, engagement, targeted advertising, or digital advertising.
Writing often falls under the category of marketing, as there are many different roles a freelance writer can fulfill for a company—blogging, managing social media, producing eBooks, or writing academic or technical papers. If you are considering pursuing either writing or marketing for your independent career, consider starting a side gig first to build your reputation and examples of work that you can show to future clients.
3. Software Engineer
Software, web, and app development skills are always high up on the list of in-demand skills. Companies need people who can build websites, create custom apps, provide technical support, and more. Other services that fall under this umbrella are data analysis, software development, and AI skills.
4. Program Manager
Program managers, as opposed to project managers, manage multiple projects at once. These projects often complement one another and work together to help achieve a larger goal, such as a certain business objective, rather than a single deliverable from a one-off project. Program managers must be able to manage the big picture. They should be able to collaborate with multiple project teams, implement strategies as dictated by their client, and have strong leadership skills.
5. Business Analyst
As a freelance business analyst, you will essentially be working in the role of a consultant. Analysts research, gather documentation, conduct interviews to help solve business problems and design solutions. Analysts can come from a technical or business background, or may have experience in a specific industry.
As an analyst, you should feel comfortable collecting and analyzing data to inform decision-making, working closely with project stakeholders to develop a plan for answering a question, solving a problem, or achieving a goal.
As you consider the skills you want to build your business around, consider starting part-time to test out what it is like to work independently. Moonlighting can be a helpful way to transition into an independent career and grow your business slowly while gaining a base of clients.

Subscribe to our
blog
Get a weekly email of our latest posts sent straight to your inbox
Learn

more

about the MBO Platform
FOR INDEPENDENT
PROFESSIONALS
your independent business with MBO
Engage, scale, and optimize
your independent workforce