Top 5 Transferable Skills of Successful Consultants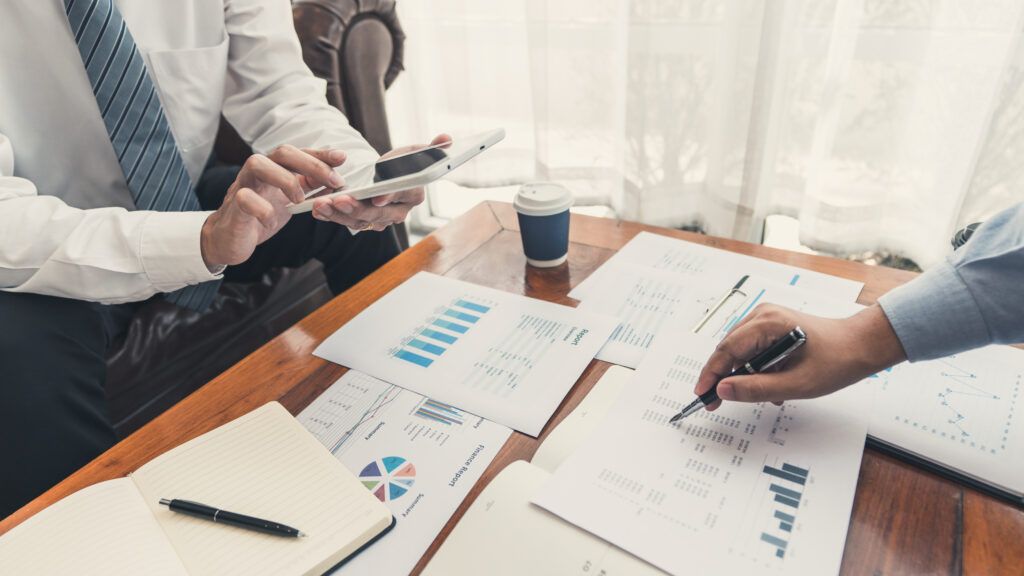 Key Points
You may approach projects with confidence, wow clients, and establish a consistent workflow by having a core set of talents.
Since you can readily apply these transferable talents from project to project even if you update or entirely alter your service offerings, they are particularly pertinent and helpful for independent professionals.
Here are five crucial transferable abilities you should have in your toolbox, along with advice on how to improve each one.
Having a core set of skills allows you to approach projects with confidence, impress clients, and create a consistent workflow. These transferable skills are particularly relevant and useful for independent professionals because they can be easily taken from project to project even if you update or completely change your service offerings. Here are five important transferable skills to add to your toolkit along with tips for developing each one.
1. Effective Verbal and Written Communication
Communication, both written and verbal, is an essential skill for independent professionals. In your line of work, it is particularly important to determine what a client is trying to achieve; this means listening closely and asking questions to find the best solution to their problem. Listening is an important transferable skill that can easily be overlooked. Your client should always feel heard and understood.
When marketing your business, written communication skills become critical. You represent your business in all aspects, so anything you write—client emails, newsletters, social media posts—should be edited for grammar and spelling and adhere to your brand voice.
In order to be an effective communicator, be proactive about communication from the start. Especially when working with clients remotely, establish a communication plan that works for both of you. That plan may consist of communicating progress through written bi-weekly reports, having a monthly check-in via phone, or sending an email summary of what was completed each week. When developing a project plan, listen to your client's questions and take their ideas and concerns seriously. Communicate your thought process each step of the way and be open and honest to build trust and confidence.
2. Realistic Time Management
As a business of one, it can be hard to stay on track and effectively manage a large workload especially if you are balancing multiple clients or projects at once. The ability to prioritize tasks so you meet deadlines and deliverables is a valuable skill that not only keeps clients happy, but also keeps your personal stress to a minimum.
Effectively manage your time by setting realistic goals each day. Give yourself more time than you think you may need, as most tasks will run longer than expected. Also be sure to budget in time for predictable, daily tasks associated with running your business: responding to emails, invoicing, or just taking a personal break. By prioritizing tasks, finding a daily rhythm, and setting personal and professional boundaries, you can make the best use of your time.
3. Broadened Emotional Intelligence
Because clients are such a big part of your work as an independent, interpersonal skills become a part of everyday life. Emotional intelligence, the ability to understand the emotions of people around you and adapt your actions and behavior accordingly, can help you form trusting relationships, handle difficult situations, and resolve concerns.
To build emotional intelligence, a key transferable skill, start by practicing being mindful of your own emotions. Think about how you feel and react in various situations. Then, rather than reacting immediately, consider how you can respond in a more thoughtful manner. Bring this awareness into your interactions with others, practicing empathy and taking the time to ask people for their opinions and perspective.
4. Taking Initiative with Clients and Yourself
As an independent professional, it's important to remember that you are the expert. Clients are relying on you to solve their problem—you must have the confidence to stand behind your expertise. At the same time, recognize that it is okay to ask clients clarifying questions or bring in other help to fill gaps in your knowledge. Mistakes can and will happen; take the initiative to bring any setbacks to a client's attention sooner rather than later. It may be a difficult conversation, but it is your responsibility to be up front and honest.
To gain confidence in your abilities, create a personal development plan to continually work on your existing transferable skills and to build new ones. Certifications, classes, or conferences not only help you gain a competitive advantage in your industry, but they can also help you execute projects with increased efficiency, increase your earning potential, and build professional credibility. Lastly, strive to make excellent customer experience a priority. Taking the initiative to go above and beyond for clients will go far in building your reputation and garnering future business.
5. Organization of Your Office and Your Work
Being organized may seem like a simple, brush-aside task, but between managing and coordinating projects, running your business, and balancing your own personal priorities it can quickly become a big problem. A clean, organized workspace can lead to greater productivity and better time management.
Declutter your physical and virtual work environments by developing a filing system for paperwork and emails, creating project templates so you don't have to start from scratch, and simply ensure you have a clean work area. Organize your back office and have processes for tracking expenses, billing clients, and filing taxes so these small tasks don't build up and become a headache at the end of the year.

Subscribe to our
blog
Get a weekly email of our latest posts sent straight to your inbox
Learn

more

about the MBO Platform
FOR INDEPENDENT
PROFESSIONALS
your independent business with MBO
Engage, scale, and optimize
your independent workforce