What to Know Before Starting a Freelance Career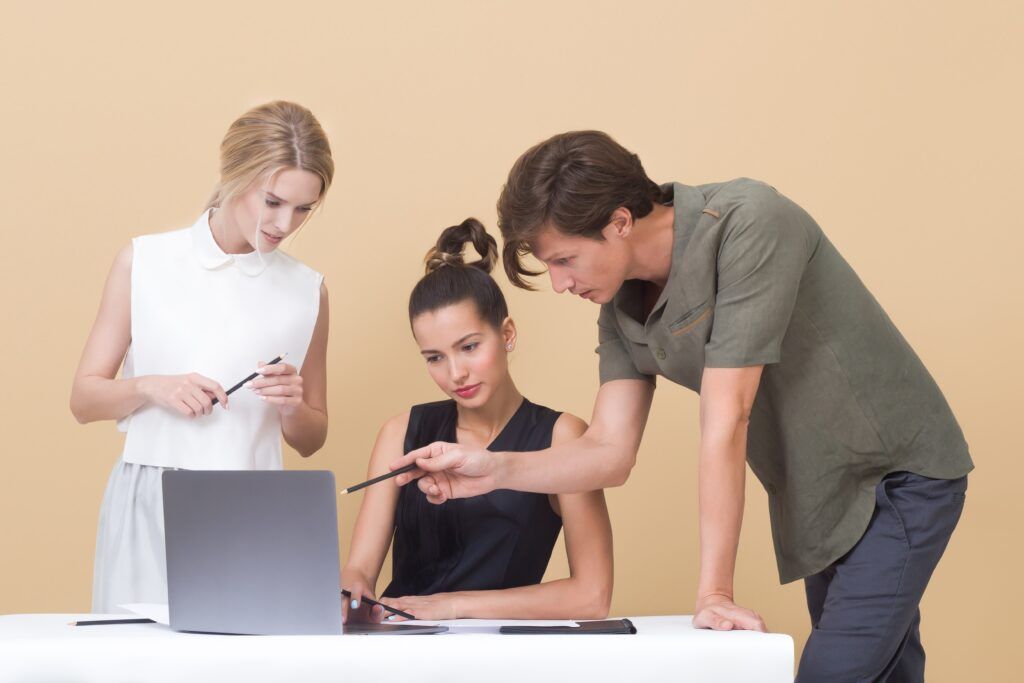 Key Points
While going independent has many benefits including better work-life flexibility, increased job satisfaction and the opportunity to make more money, it requires a high level of commitment to be successful.
Without a specific plan for staying organized and finishing work, it is easy to become overwhelmed or miss an essential deadline; but, once you have settled into the independent attitude, working the way you want is both liberating and empowering.
Consider these five points before making the change from a full-time job to self-employment.
If you're considering going independent and starting your own business, you're not alone. More than 64.6 million Americans currently work as freelancers, consultants, temporary or on-call workers and the trend towards self-employment isn't going away any time soon. While going independent has many benefits including better work-life flexibility, increased job satisfaction and the opportunity to make more money, it requires a high level of commitment to be successful.
When you run your own business, you're responsible for everything from marketing your services and finding clients to managing records, filing paperwork, and keeping track of expenses—in addition to performing actual work. Before you transition from full-time employment to self-employment, consider these five points.
1. You Are Your Own Boss
As an independent professional, you call all of the shots when it comes to your business. That can be both empowering and scary if you haven't experienced that type of responsibility before.
A big part of going independent is getting in the right mindset. You will be working with clients who are paying for your skills and expertise—how you deliver those services is up to you. A lot of your time will be spent planning and setting goals. Without a defined plan for staying organized and completing work it can be easy to get overwhelmed or miss an important deadline. On the upside, once you are able to settle into the independent mindset, it is both liberating and empowering to work the way you want.
2. Getting Started Takes Time
If you're new to independent consulting and have not been involved in a side business before, it can be very helpful to work on your business part-time before fully committing. This tactic allows you to gain traction and begin to generate income while you test the waters of consulting.
As you start your business, consider creating a timeline that clearly lists your goals and how you plan to transition to the next phase. Perhaps that means gaining a certain number of clients or sustaining a certain level of income. As you start to build your network, talk to other independents gain guidance and helpful advice.
3. There Will be Highs and Lows
Running your own business is full of challenges and risks. You are responsible for your own job security, benefits, and paycheck. That may seem like a lot to take on, but if you do your research, take the time to prepare, and stay organized there is much to be gained.
Understand that you will make mistakes along the way, but so long as you approach challenges with an attitude of learning and moving on with new knowledge in hand, you will continue to grow as a small business owner. Incorporating tools such as a business plan to give you a roadmap to help achieve your goals, and an industry mentor who can provide valuable guidance and feedback can be great ways to stay positive and keep moving forward even when the going gets tough.
4. Building a Strong Brand is Worth the Effort
As an independent professional, your reputation is directly tied to your brand. As you think about how you want to start your business, consider how you want clients to view you. Taking the time to build a strong brand is well worth it, especially when you are just starting out.
Brand will help your business grow and enable you to attract the clients you want. It will set you apart from your competition and help bring in continued business. If you're completely new to branding and marketing, don't worry. There's a lot of great information available to help you build a personal brand that reflects your values, highlights your uniqueness, and positions your services as an attractive option for clients.
5. Keep Your Skills Updated to Remain Competitive
Professional development is not something to initially be concerned about when starting your business, but it is certainly something to keep in mind when creating your business plan and to pursue down the road. Keeping your skills and knowledge current will give you a leg up on your competition and show clients that you are actively pursuing the latest and most relevant trends.
The good news is, as an independent, there are a lot of ways to keep your skills up-to-date. You can take online training courses, attend educational webinars or professional events, read industry blogs, network online, or pursue a continuing education or certification program. Staying informed within your industry shows clients that you are dedicated to your craft and are a true professional.
Subscribe to our
blog
Get a weekly email of our latest posts sent straight to your inbox
Learn

more

about the MBO Platform
FOR INDEPENDENT
PROFESSIONALS
your independent business with MBO
Engage, scale, and optimize
your independent workforce