3 Reasons to Consider Consulting After Retirement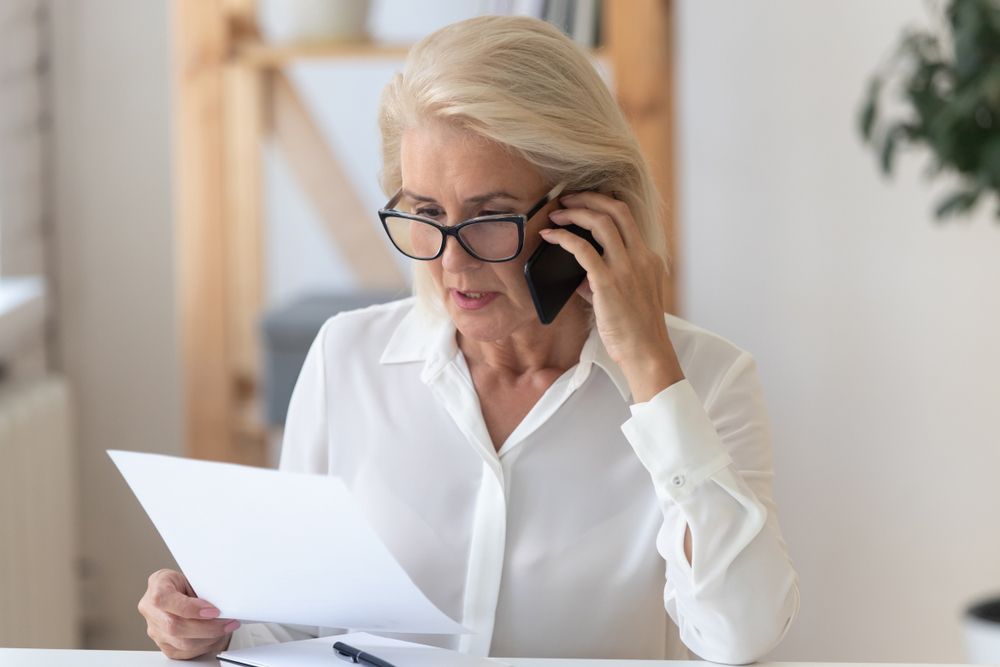 Key Points
There are many benefits to working after retirement, and if you have years of experience in the workforce, you should be able to share your knowledge while still getting the most out of your retirement.
Many retirees are finding great success with independent consulting.
Following retirement, you might wish to think about working as an independent consultant for the following three reasons.
Continuing to work after you retire is an attractive option for many reasons, but doesn't returning to a grueling work schedule defeat the very purpose of retirement? If you have years of experience in the workforce, there should be a way for you to contribute your expertise while still making the most out of your retirement.
Independent consulting is a great solution that many retirees are turning to. In fact, baby boomers and mature workers comprise 23% of the independent workforce today. Here are three reasons why you may want to consider a career as an independent consultant post-retirement.
1. You Love What You Do
Even if you didn't love all of the aspects of corporate 9 to 5 work, you probably still have a passion for your industry and value to add to your area of expertise. Independent consulting is unique because it gives you the ability to hone in on a specialty area of focus, pursue projects that you care about, provides freedom over creativity—all while giving you the autonomy, flexibility, and control of being your own boss.
2. You're Not Quite Ready to Retire
For someone who has worked 40 hours a week or more for the last 30 to 40 years, the suddenness of retirement can be a shock. Many retiring workers find that they actually have too much free time on their hands and consider consulting after retirement.
Continuing to work in your industry—but by your own rules and time commitment—is an ideal way to stay occupied, have an income, and balance out your retirement. If you've worked to hold on to the valued contacts and network you built up during the course of your career, you can work as much or as little as you like so you still have time to pursue your leisure interests.
3. You Need Supplemental Income
As a new retiree, you may find that you want or need some sort of supplemental income. With the growing project economy, many companies are looking for highly skilled candidates who can help execute important, yet relatively short-term, projects. Your wealth of experience, combined with a higher level of personal maturity and accountability, makes you an attractive and desirable candidate.
Likewise, if you feel you feel confident in your network and connections, you may want to consider working for yourself or starting a small consulting firm. This will allow you to have considerable oversight over whom you work with, what projects you work on, and how much you work.
If you're ready to take the next step and pursue a career as an independent consultant, there are a few steps you can take to set yourself up for success. Make sure your LinkedIn profile is up-to-date to help you network and market your skills. Creating some sort of business plan can help you to define your services and ensure you don't overlook any important steps before getting started. And while you already have years of experience to draw on, it can't help to brush up on how to sell your consulting services.
The biggest barrier to re-entry into the workforce is often the numerous steps you have to take to get started: self-incorporation, acquiring business insurances, finding a tax accountant, etc. Consider working with a firm like MBO Partners that handles all of your insurance, retirement, and tax needs. MBO takes care of your back office so you'll be fully compliant with IRS, state, and federal guidelines. This way, you don't have to worry about the details and can be free to focus on doing what you love to do.

Subscribe to our
blog
Get a weekly email of our latest posts sent straight to your inbox
Learn

more

about the MBO Platform
FOR INDEPENDENT
PROFESSIONALS
your independent business with MBO
Engage, scale, and optimize
your independent workforce