How to Eliminate Your Back-Office Burden as a Self-Employed Professional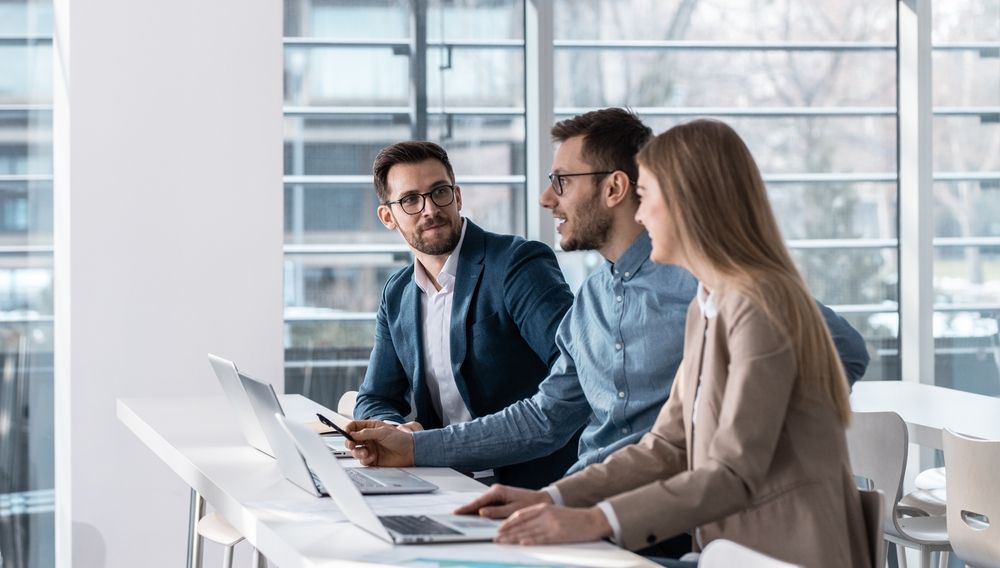 Key Points
All of the administrative and support responsibilities required to run your organization are included in back-office management.
Back office tasks entail charging customers, keeping track of spending, filing taxes, and filing paperwork.
Business management activities can consume a significant amount of your time in addition to your everyday project work.
Back-office management consists of all of the administrative and support tasks that need to be done to run your business. This includes filing paperwork, tracking expenses, filing taxes, and billing clients. In addition to your daily project work, business management tasks can take up a lot of your time.
Luckily, there are many options available for back-office management depending on your particular needs, work style, and budget. Here are eight ways to eliminate your back-office burden as a self-employed professional.
1. Create a Professional Website
Creating a professional website requires an up-front commitment of time, but once it's done it can be a great marketing tool for your business. To make best use of your site, make sure it answers any questions a prospective client might have. At minimum, you'll want to include information about: the services you offer, a portfolio of past work, a resume or about page, and contact information. Be sure to include links to your social media platforms as well.
How to create a professional website
2. Always Have a Written Contract
Contracts are an incredibly important part of your job as an independent professional. They provide legal protection, establish roles and responsibilities, and outline services to be performed. It is a best practice to always use a contract whenever you start a new project or work with a client. Having a basic contract on hand that you can amend based on the project will help you get to work faster and avoid having to draft something new every time.
How to write an independent contractor agreement
3. Track Your Expense
If you've paid taxes as an independent contractor or written a client invoice, you know how important it is to keep track of your expenses. An expense tracking app can help you classify expenses as they are incurred so you can avoid sorting a buildup of expenses at the end of the quarter or year. If you travel for work, you may also be able to deduct miles driven. A mileage tracking app can help automatically track miles and classify trips as business or personal travel to make it easier when it comes to tax filing.
How to estimate your taxes as an independent contractor
4. Track Your Time
If you bill by the hour, you'll need to track the time you contribute to each client and project. If you're not on top of it, time tracking can quickly get complicated when you try to account for details. Time tracking apps like Toggl allow you to track the amount of time you spend on each project and for each client. It will also give you insight into what tasks are costing you the most amount of money. HoursTracker is another helpful app that allows users to list their various clients, as well as how much they are charging each one per hour. Clock in and clock out when you begin and finish work for a specific client. The app tracks time spent on each project as well as a running total of how much money has been made that day.
Top productivity apps for the self-employed
5. Keep Paperwork Organized
Even though most paperwork is virtual these days, you'll still need to file, sort, and store important documents. Sounds easy enough, but this type of organization can quickly take up valuable hours in your day. There are many apps available that can make these tasks a bit easier. HelloSign allows you to scan, edit, and sign documents with legally binding eSignatures. Or, the free version of Scanbot allows you to easily generate high-quality virtual documents, PDFs, or JPG files that can be auto-saved on the cloud or emailed directly to clients.
How to stay organized as a consultant
6. Schedule Social Media Posts
If regular social media posting is part of your marketing strategy, you know how time consuming it can be. There are many different social media scheduling apps available to help make this part of your job a bit easier. Use platforms like Buffer to curate, schedule, and send social posts from one dashboard. With an upgraded version, you can even create marketing campaigns, and use analytics and reports to see how your posts are performing.
How to promote your business on social media
7. Stay On Top of Tax Payments
Filing taxes as an independent contractor is quite different from doing so as a typical W-2 employee. Staying on top of tax payments is important to avoid fines, keep your finances in order, and make the most out of business-related deductions. A good understanding of your tax obligations is helpful to prepare throughout the year, track your profits, and make those quarterly payments.
Best practices for filing taxes as an independent contractor
8. Get Help When Needed
Even with apps and automation, handling your back office can still be a big burden. Some independents find it helpful to hire an administrative assistant or temporary worker to help handle invoicing, record keeping, or tax payments. Another option is to work with a company like MBO who understands the needs of independents and can provide the services you need without breaking the bank. Maximize your earning potential by focusing your attention on work for your clients rather than routine business maintenance.
The information provided in the MBO Blog does not constitute legal, tax or financial advice. It does not take into account your particular circumstances, objectives, legal and financial situation or needs. Before acting on any information in the MBO Blog you should consider the appropriateness of the information for your situation in consultation with a professional advisor of your choosing.

Subscribe to our
blog
Get a weekly email of our latest posts sent straight to your inbox
Learn

more

about the MBO Platform
FOR INDEPENDENT
PROFESSIONALS
your independent business with MBO
Engage, scale, and optimize
your independent workforce