13 Books Workforce Management Executives Should Read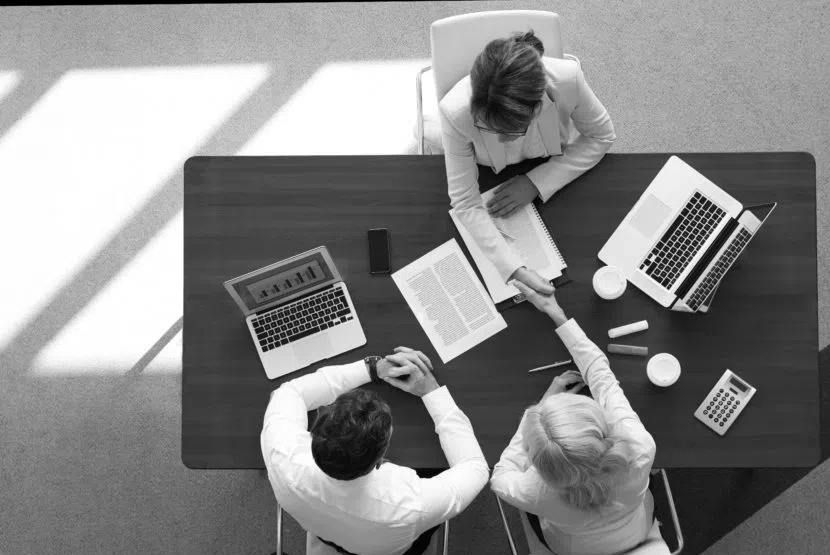 No matter what stage you're at in your career, experienced leaders know that there's always more out there to learn. Books are a great way to expand your knowledge—even if you don't agree with everything an author touts, simply hearing new and different perspectives is valuable. As you look forward to the New Year, and to the future of work, consider adding these titles to your reading list.
1. Gigged: The End of the Job and the Future of Work—Sarah Kessler
As you may guess from the title, Gigged explores the rise of the gig economy and freelance workforce. Hear personal accounts from gig workers and dive into how the gig economy is transforming our country.
2. Dare to Lead—Brené Brown
Bestselling author Brené Brown looks at the power of leadership using research, stories, and applicable examples in Dare to Lead. Whether you're new to a leadership position or are simply looking to become a better leader, you're sure to find helpful advice from Brown on skills that you can learn and apply directly to your job.
3. The Future of the Professions: How Technology Will Transform the Work of Human Experts—Richard Susskind and Daniel Susskind
The Future of the Professions explores how the rise of emerging technologies and work arrangements will fundamentally change professions like teachers, doctors, consultants, and lawyers. Hear practical and moral arguments about how technology will impact the future of work.
4. 21 Lessons for the 21st Century—Yuval Noah Harari
In 21 Lessons, historian and author Yuval Noah Harari explores the immediate challenges and issues the human race is facing including automation, machine learning, and big data. Considering an organization's role in a technologically-advanced future is a valuable thought practice for all leaders.
5. The Power of People: Learn How Successful Organizations Use Workforce Analytics to Improve Business Performance—Nigel Guenole, Jonathan Ferrar, and Sheri Feinzig
For most modern business executives, workforce analytics has become an essential part of building a successful company. In The Power of People learn best practices from some of today's most successful workforce analytics leaders on how to manage data, use technology, and build skills in your workforce.
6. The Future of Work: Attract New Talent, Build Better Leaders, and Create a Competitive Organization—Jacob Morgan
The way we work is changing—people increasingly work remotely and expect more flexibility. In The Future of Work, author Jacob Morgan argues that in order to keep pace with these changes, organizations must shift conventional management models and leadership approaches to remain competitive.
7. The Effective Executive—Peter Drucker
Peter Drucker is regarded by many as the founder of modern management. In The Effective Executive, discover some of Drucker's management philosophies. You'll learn five essential practices to make your business more effective including time management, setting the right priorities, and how to choose what you contribute to the organization.
8. Originals— Adam Grant
Have you ever had a novel idea or thought that you were afraid to pursue because it went against the norm? In Originals, you'll learn how to recognize a good idea, manage fear and doubt, and take your idea to the next level.
9. Distributed Teams: The Art and Practice of Working Together While Physically Apart—John O'Duinn
If you work at a distributed organization or company that enables people to work remotely, you know how difficult it can be to bring people together as a team who are physically apart. In Distributed Teams, discover how to overcome the challenges of managing remote workers with lessons from company founders, economists, recruiters, and more.
10. The Inevitable: The 12 Technological Forces That Will Shape our Future—Kevin Kelly
In The Inevitable, author Kevin Kelly dives into technological trends that are shaping our society both now and in the future. Explore how forces like virtual reality, artificial intelligence, and our on-demand economy will impact the way we work, live, and communicate.
11. The Moment of Lift: How Empowering Women Changes the World—Melinda Gates
In her inspiring book The Moment of Lift, Melinda Gates shares lessons she has learned from her work and travels around the world. Hearing a global perspective of ongoing issues in our world can be a helpful way for leaders to think about the change they can make and the impact they can have on their own workforce.
12. Virtual Culture: The Way We Work Doesn't Work Anymore, a Manifesto— Bryan Miles
Culture is a vital part of all organizations, but as entrepreneur and author Bryan Miles argues in his book, culture has not evolved with our current way of work. In Virtual Culture, discover how to build a strong virtual culture that accounts for modern work flexibility and freedom.
13. The Future of Work: Robots, AI, and Automation—Darrell M. West
As an enterprise manager or executive, you have a role to play in shaping the future of work. As technology like automation, robotics, and virtual reality increasingly come into play in the workforce, how will jobs need to evolve to keep up? In The Future of Work, read different takes on how people are transitioning to the digital economy of the future.
Subscribe to our
blog
Get a weekly email of our latest posts sent straight to your inbox
Learn

more

about the MBO Platform
FOR INDEPENDENT
PROFESSIONALS
your independent business with MBO
Engage, scale, and optimize
your independent workforce